Ronnie Lane
The British singer and songwriter had a successful solo career after playing bass in the bands Faces and Small Faces.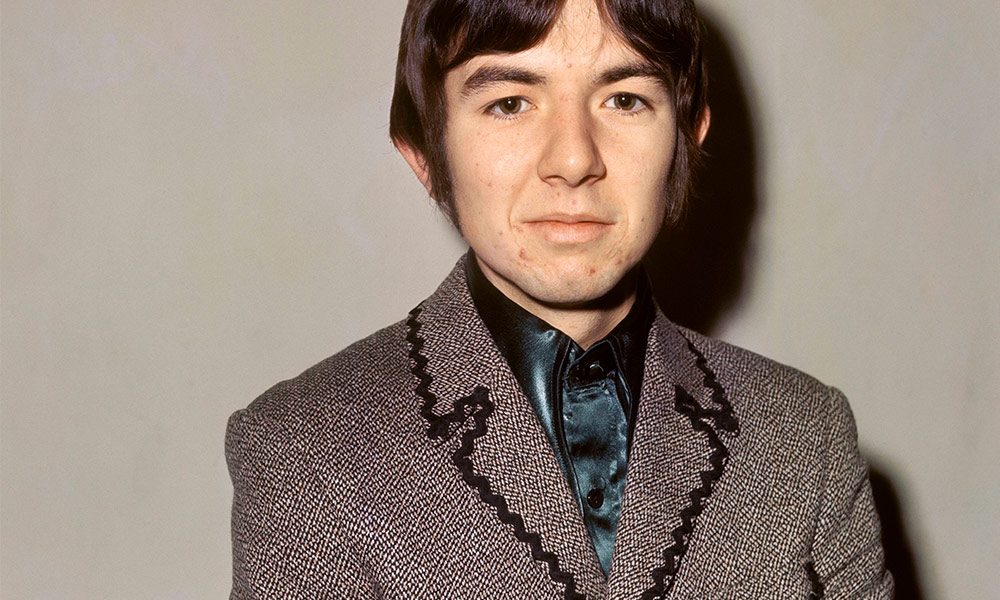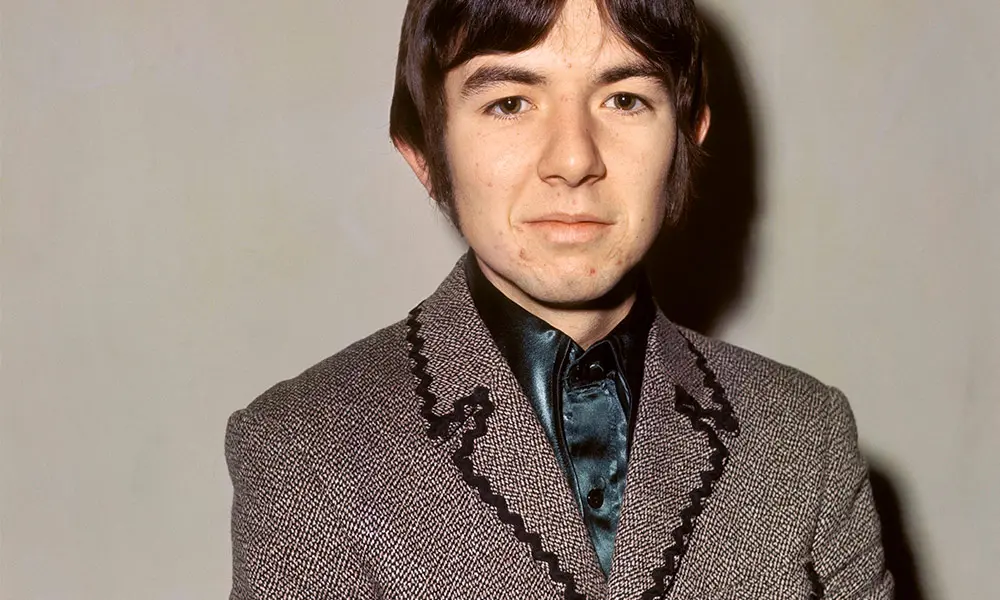 A rocker, a roisterer, a dreamer and a rambler, Ronnie Lane was the musician who caroused his way to the top, then ran away to join the circus. He made his name in the 1960s as the bass player with the Small Faces, most of whose songs he co-wrote with the singer and guitarist Steve Marriott. And he did it all again with Rod Stewart and Ron Wood in the Faces, a band who worked, played and thrived according to the motto "one for all and all to the bar".
Then, in 1973, Lane took off for the country and started his own band, a rustic folk-rock ensemble ironically-named Slim Chance. With them he scored the hit singles, 'How Come' and 'The Poacher' and in 1974 embarked on The Passing Show, an ambitious but heroically disorganised tour of the UK modelled along the lines of a travelling circus, which has passed into rock folklore.
Lane released four, glowingly-remembered albums with Slim Chance during the 1970s. But in 1976, he was diagnosed with multiple sclerosis. Lane continued to record and to perform when possible, but after a long and debilitating illness, he died in 1997 at the age of 51.
Ronald Frederick Lane was born in Plaistow, East London on April Fool's Day, 1946. He took up guitar as a teenager, then switched to bass after forming a band called the Outcasts with drummer Kenney Jones in 1964. The pair hooked up with singer and guitarist Steve Marriott, and the Small Faces were born. Joined soon afterwards by keyboard player Ian McLagen, they were four East End mods who gradually morphed into Britpop hippies as they enjoyed an amazing run of UK hit singles including 'Whatcha Gonna Do About It', 'All Or Nothing', 'My Mind's Eye', 'Itchycoo Park', 'Tin Soldier' and 'Lazy Sunday', all co-written by Lane and Marriott. They released three studio albums including the extraordinarily-packaged Ogdens' Nut Gone Flake (1968), a concept album which topped the UK chart for six weeks in the summer of 1968 and remains a touchstone of the British psychedelic era.
Marriott left the Small Faces at the end of 1968 and the band ground to halt.  It wasn't long however before Lane, McLagen and Jones joined forces with singer Rod Stewart and guitarist Ron Wood who were looking for a berth together after the break-up of the Jeff Beck Group in the summer of 1969. Re-born as the Faces, the amalgamated line-up released four albums between 1970 and 1973 and enjoyed a bunch of boisterous hits, written by Stewart and Wood, including 'Stay With Me', 'Cindy Incidentally' and 'Pool Hall Richard'. Lane co-wrote some of the Faces' greatest songs including 'Ooh La La', 'Had Me A Real Good Time' and 'Debris', the latter being one of several numbers in the band's repertoire on which he sang lead vocals.
Having become disenchanted with the rock'n'roll lifestyle and sidelined by Stewart, whose inexorable rise to solo stardom was already well underway, Lane left the Faces at the end of 1973 and embarked on a wholesale change of scene. Leaving the big city and the trappings of the music business behind, he relocated to Fishpool Farm in the village of Hyssington, Wales which he turned into a freewheeling musical commune.
Living and playing in barns, caravans and tents amid dogs, cats, chickens, ducks, and fields of sheep, a loose collective of musicians armed with acoustic instruments threw themselves into sessions that began in the local pub and then stretched on for hours or even days. Those involved at one time or another included Benny Gallagher and Graham Lyle (aka Gallagher & Lyle), Hughie Flint, Carol Grimes, Charlie Hart, Steve Bingham, Steve Simpson, Henry McCullough, Ian McLagen, Ian Stewart, Mick Weaver, Pete Townshend and Eric Clapton, among many others. The fruits of their labours were recorded on Lane's Mobile Studio (LMS) a 26-foot Airstream trailer which Lane had acquired on a Faces tour of America, and was now parked in the farmyard.
"On my first visit to Fishpool, it was like being in a wonderland," drummer Colin Davey recalled. "I slept in an old bus, we had no water to wash (heatwave 1975) but we made One For The Road [released in 1976] which includes 'Burnin' Summer' and we drank [the local pub] The Three Tuns dry. And we did it all for love and Ronnie – not money."
Slim Chance made a splash with their first single 'How Come', which combined the rogue-ish swagger of Lane's erstwhile bandmate Rod Stewart with a rag-tag, gipsy folk-rock sound that became the template for many bands that followed, from the Pogues to the Waterboys.
The song peaked at No.11 in the UK chart and its follow-up, 'The Poacher', also reached the Top 40. With a debut album, Anymore For Anymore scheduled for release in July 1974 Lane resolved to take the band on the road.  Having switched from bass to rhythm guitar, he proved to be a natural frontman with a genial manner and contagious charm. "He would go on stage absolutely tanked on barley wine," pianist Billy Livsey recalled. "He'd stare into the crowd with a smile on his face and the gig would become an instant party."
The tour, dubbed The Passing Show was organised after the fashion of a circus. The musicians and their families travelled in a procession of antiquated trucks and caravans which rolled into town, where they pitched a big top on the common or town square and played their show for the people. That was the idea, anyway. In reality, the project was woefully disorganised, poorly publicised and even more poorly attended. The musicians were not properly accommodated or paid, prompting saxophonist Jimmy Jewell to abscond after a show in Scotland, leaving a note pinned to Lane's trailer: "Goodbye cruel circus, I'm off to join the world".  The tour was eventually abandoned, in debt and disarray.
Chastened but far from defeated, Lane returned to Fishpool where he continued to write and record with his ever-changing crowd of minstrels and guest musicians. Eric Clapton wrote 'Wonderful Tonight' on one of his visits there and somewhere among all the carousing and sheep-shearing, the albums Ronnie Lane's Slim Chance (1975) and One For The Road (1976) were recorded and released.
Lane was diagnosed with multiple sclerosis while recording the Rough Mix album with Pete Townshend, released in 1977. Produced by Glyn Johns, the album was a modest success, reaching the Top 50 in both the UK and US. But it marked the point at which Lane's long and painful decline began. His last album, See Me (1979) was credited to Ronnie Lane but recorded with a nucleus of Slim Chance musicians. Clapton was among the contributors, and he and Lane co-wrote the song 'Barcelona' a gently shimmering tale of lost friends and shared regrets: "There were many of us here when we started/But the numbers they have dwindled one by one."
In 1983 Lane hosted an all-star concert at the Albert Hall, London in support of Action into Research for Multiple Sclerosis. Billed as The Ronnie Lane Appeal for ARMS, the show featured a historic cast of British rock heavyweights including Jimmy Page, Jeff Beck, Eric Clapton, Steve Winwood, Bill Wyman, Kenney Jones and Charlie Watts. The event ended with Lane leading the assorted stars through a version of the American folk standard 'Goodnight Irene'. A further nine ARMS benefit shows, with slightly differing line-ups, were subsequently staged in America, although Lane did not attend them all.
Lane died in 1997, but his music lives on. A compilation album Ooh La La: An Island Harvest by Ronnie Lane and Slim Chance, released in 2014, provided a magnificent 37-track distillation of Lane's recordings after leaving the Faces. And in a heart-warming postscript to the story, a slimmed-down Slim Chance featuring Steve Simpson, Charlie Hart, Steve Bingham and Alun Davies, reconvened in 2010 with a mission to "create a show which celebrates the range of Ronnie's later music." The band has continued to the present. At their gig at Dingwalls in 2014, they were joined by other former Chancers, including Benny Gallagher and Billy Livsey, together with fire-eaters, clowns, magicians and can-can dancers in a fond homage to The Passing Show.
"I thought his albums were ragged," Pete Townshend said, many years later. "There were jewels among the stones, though, always. And what came over was the sheer joy of making music that was unpretentious and real."
Format:
UK English