'She Just Satisfies': Jimmy Page Sings On His Solo Debut
It's a lesser-known fact that years before Led Zeppelin, Page took a stab at a solo caree, as a singer as well as guitar player.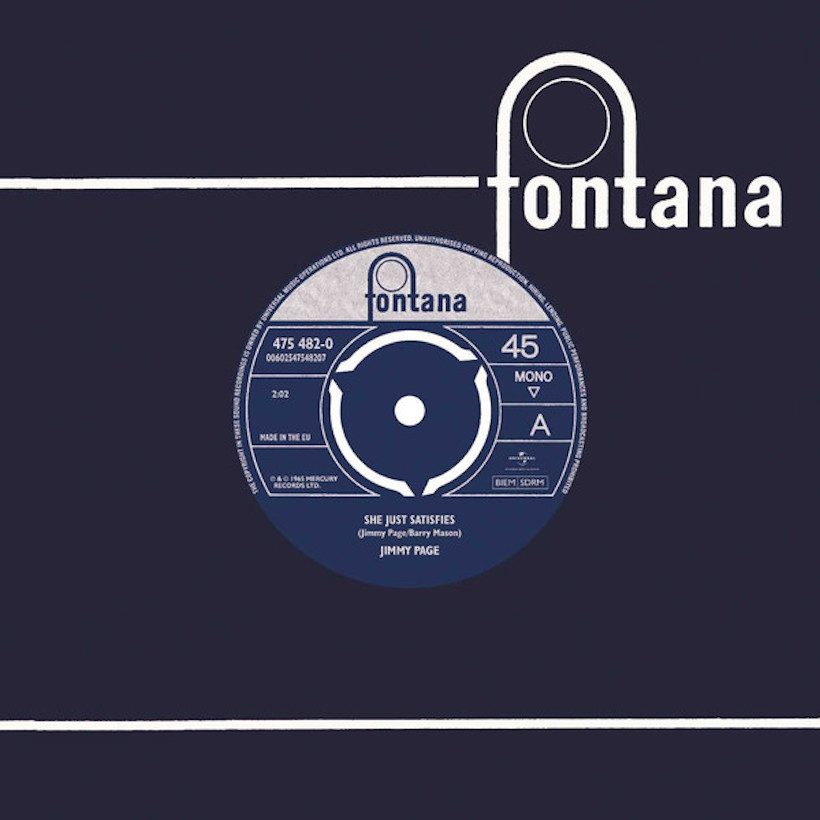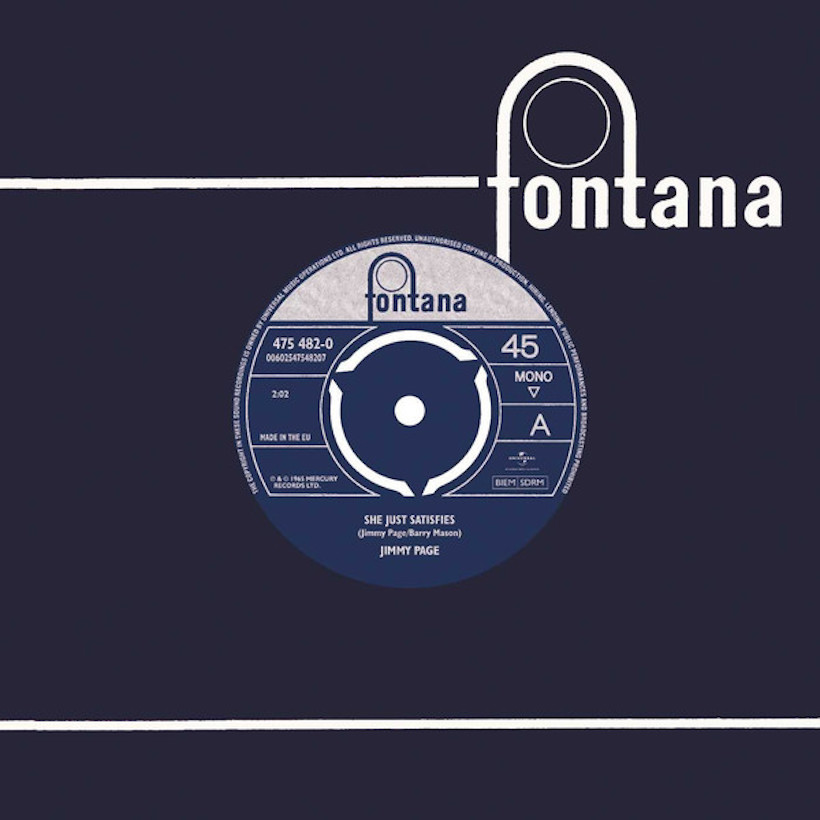 Jimmy Page is known for his countless appearances as a hugely in-demand session guitarist in mid-1960s British pop, for the likes of Tom Jones, Billy Fury, Lulu, Joe Cocker and David Bowie's Mannish Boys. He was also an in-house producer at Andrew Loog Oldham's Immediate Records, where he worked with John Mayall, Eric Clapton (whom he would follow into the Yardbirds), and others. But it's less widely known that years before Led Zeppelin, he took a stab at a solo career – as a singer as well as guitar player.
On February 26, 1965, Page released what proved to be his only single in his own name for Fontana, and his only lead vocal, "She Just Satisfies." The song evokes the growing British guitar-rock sound of the era and in particular the early work of the Kinks, and that's no coincidence. It's the exact same tune as that seminal band's harmonica-led instrumental "Revenge," from their self-titled debut album of 1964.
"She Just Satisfies" did not, as they say, trouble the chart compilers. But it's a fascinating period piece and a real stepping stone from Page's days as a hired-gun session man and his period with the Yardbirds that preceded the formation of Led Zeppelin.
"There's nothing to be said for that record except it was very tongue-in-cheek at the time," Page later dismissively told Creem magazine. "I played all the instruments on it except for the drums and sang on it too, which is quite, uh…unique. 'She Just Satisfies,' that's what it was called. It's better forgotten."
Thankfully, it hasn't been, and the track sounds far more relevant now than Page gives it credit for. The B-side of the single, the largely instrumental "Keep Moving," is another highly listenable workout from the formative and pre-fame years of Jimmy Page.