Steel Pulse
The Grammy-winning British roots reggae collective from Birmingham were founded by Basil Gibbidon and David Hinds.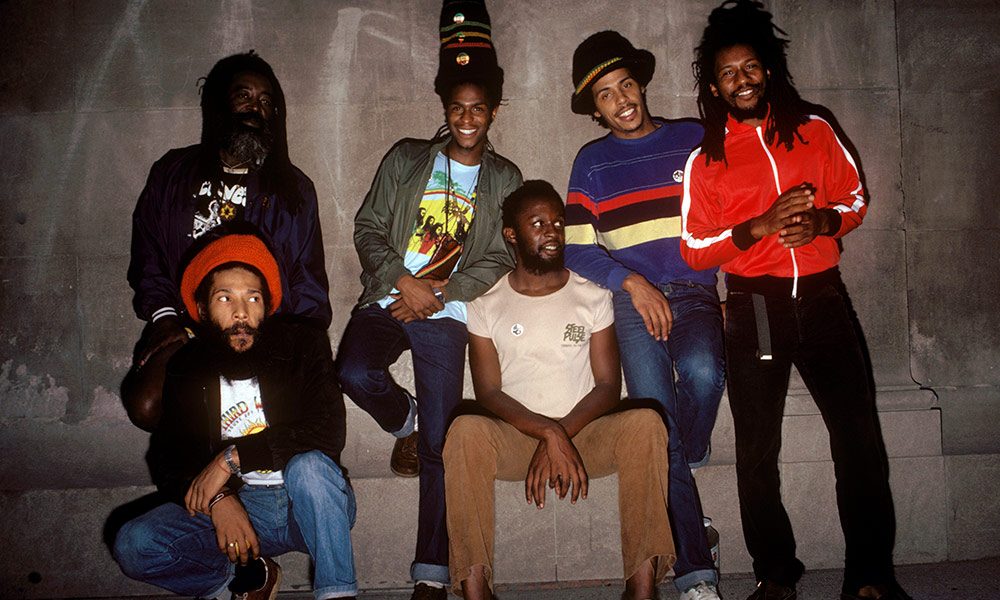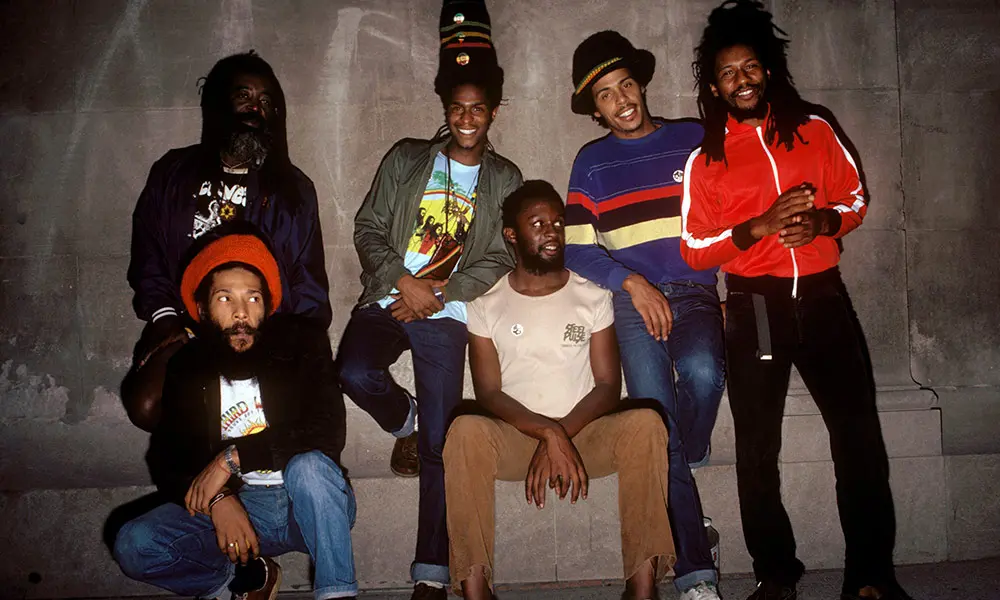 This legendary British reggae and roots rocker group helped to invigorate the dancehall scene in the 1970s and are still a thoroughly viable and exciting outfit to this day. Hailing from the Handsworth area of Birmingham, which like West London and St. Paul's in Bristol, is home to a vibrant Afro-Caribbean culture, Steel Pulse came to international prominence with the epic Handsworth Revolution and helped lay the groundwork for areas of punk and Two Tone as well as influencing chart acts like UB40. They were readily accepted on the punk and new wave scene and were always canny enough to appeal to audiences beyond any narrow niche. Important too is their work on behalf of the Rock Against Racism movement which gave them extra media exposure and also aligned them with their Rastafarian comrades the world over. Erudite and musically accomplished Steel Pulse has long been a byword for classy reggae, often enlivened with synthesised elements, brass and evocative female backing singing.
They won the Grammy for Babylon the Bandit (1986) and have headlined at some of the major reggae festivals, Reggae Sunsplash USA, the Jamaican equivalent, Japan Splash amongst many others. They are the first reggae band to appear on Tonight, the American television show. Deeply eclectic, they have covered songs by The Grateful Dead, Bob Dylan and The Police but their original output, including a string of memorable singles, is what sets them apart.
Old school friends David Hinds (lead vocals and guitar), Basil Gabbidon (lead guitar, vocals) and bassman Ronald McQueen are the original founding members of Steel Pulse. Over the ensuing years, their ranks would swell. Their initial releases were independently pressed; Kibudu, Mansetta and Abuku contrasted the poor conditions of immigrants with the vision of a unified African homeland while Nyuh Love offered a more localised link between their Jamaican roots and life in England. Island Records was their natural landing place and Handsworth Revolution was a spectacular and potent major label debut thanks to the arrival of Selwyn "Bumbo" Brown (keyboards), Steve "Grizzly" Nisbett (drums), Alphonso Martin (vocals, percussion) and Mykaell Riley (vocals). The album was preceded by the single 'Ku Klux Klan' and produced by reggae stalwart Karl Pitterson (Bob Marley, Peter Tosh and Bunny Wailer). The album was also a word of mouth success and in summer of 1978 Steel Pulse appeared at the Rock Against Racism concert in London's Victoria Park. Though the headliners were The Clash and other acts included X-Ray Spex and Tom Robinson, the Pulse's joyous sound lingers in the memory from that sunny day.
Tribute to the Martyrs features stand out cuts like 'Babylon Makes the Rules' and 'Jah Pickney –R.A.R.' while Caught You brings them into the 1980s on a high and makes an invaluable counterpart, given its combination of political anthems and dance grooves. They come back into our orbit on magnificent Babylon the Bandit where it's easy to detect a growing spirituality in Hinds songwriting. Certainly the hard-hitting 'Not King James Version' (a cool look at how African people were written out of Bible history) and 'Don't Be Afraid' are amongst his best work.
We really love State of Emergency. For all its crossover appeal and lightness of touch, this is a much better disc than it was given credit for in 1988 and enabled the band to make inroads into the American market. Sensing that their British fans were hungering for the old school militancy Steel Pulse obliged with Victims their most expansive set to date – a double album in the old money. Recording with Paul Horton in their hometown Dub Factory the Pulse predicted future trends on 'Gang Warfare' and the hip-hop flavoured 'Dudes' and 'Free the Land'.
On a roll again they now moved over to Ocho Rios in Jamaica and cut the excellent self-produced Vex, another lengthy masterclass in dub and roots. This is highly recommended since it shows Hinds and company ageing up and embracing ever more sophisticated levels of technology.
As usual, we have a generous selection of compilations and anthologies. Reggae Greats: Steel Pulse is a very nifty introduction as is Prodigal Sons: The Best of Steel Pulse. For a lengthier overview with excellent notes and twelve-inch single mix rarities try Sound System – The Island Anthology (a favourite of ours and also of the Pulse guys) and bear in mind that Handsworth Revolution/State of Emergency and the fine Rastafari Centennial also appear as triple set.
For bonus value, we also have Reggae Greats: Toots and the Maytals/Third World/Steel Pulse and we shouldn't forget to offer you a chance to hear how great they were as a live act on Rastafari Centennial: Live in Paris at Elysee Montmartre (1992), a concert dedicated to Haile Selassie that helped establish this terrific band in France and simply one of the great and most vital live reggae discs available. Men of Steel, they still set the pulse racing. The Handsworth Revolution continues.
Format:
UK English