Lee 'Scratch' Perry
The Jamaican reggae singer and producer pioneered the sound of dub reggae and has collaborated with artists like Beastie Boys, the Clash, the Congos, and Bob Marley and the Wailers.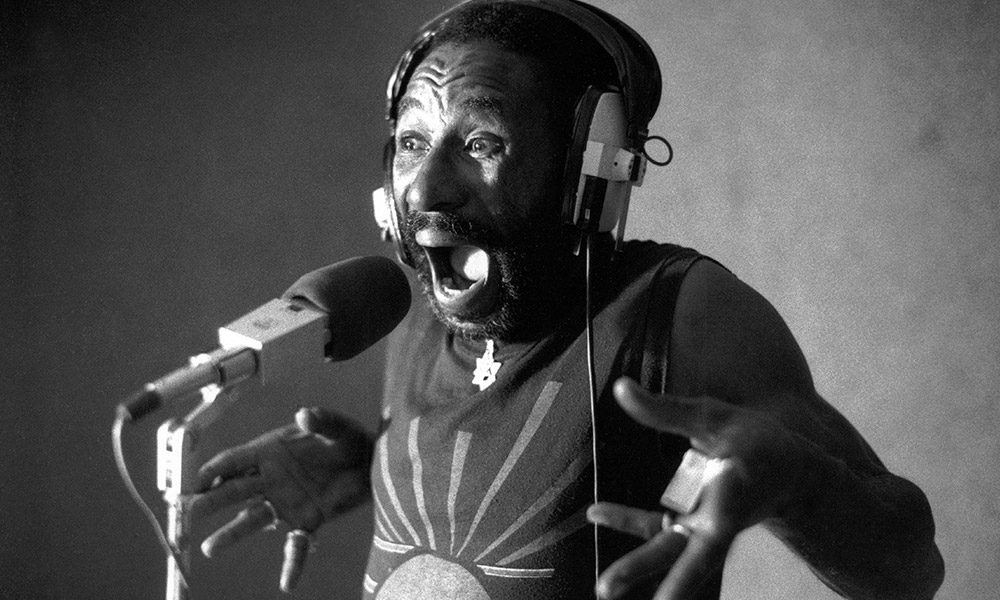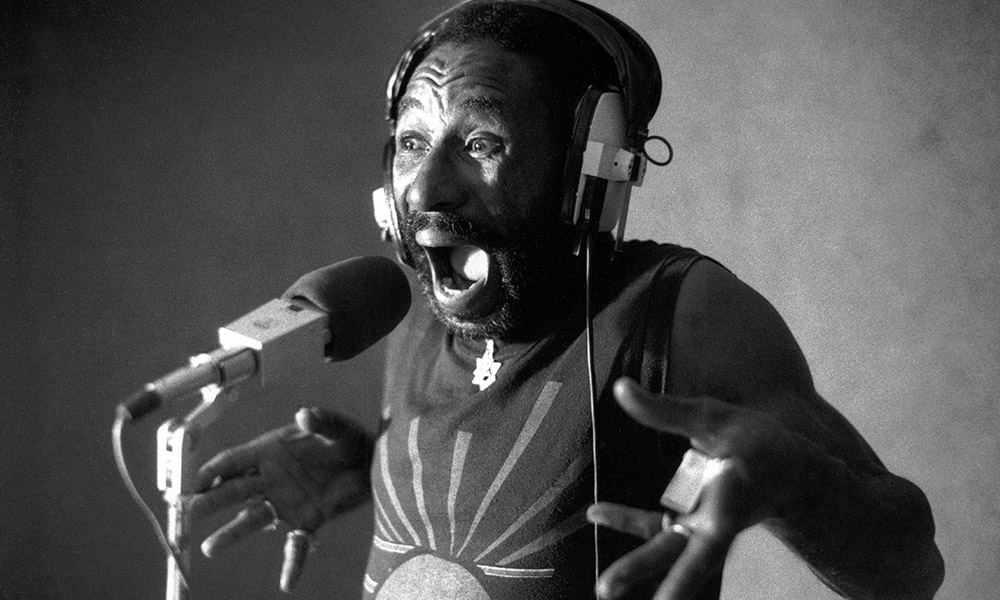 Rainford Hugh Perry was born in Kendal, a rural area, of central Jamaica, on 20 March 1936. He moved to Kingston, the capital, in his late teens and got a job selling records for Clement Coxsone Dodd's sound system; Dodd's was one of the first people to import records from to Southern States of the USA, where he had lived for a while. The R&B singles he sold were important in helping to shape the sound of modern reggae; just listen to Rosco Gordon's 'Booted', recorded at Memphis's Sun Records or 'No More Doggin" and you'll immediately hear the direct link from Southern R & B to Reggae.
The 'sound system' was to all intents and purposes a mobile disco and soon Perry was running one of the systems for Dodds but all too soon the import of American R&B records became less reliable and so Dodds founded his own record label that he based at his Studio One Hit Factory. By the time the early 1960s came along Lee 'Scratch' Perry had recorded around thirty songs for his bosses label.
After a series of rows, Perry left Dodds and went to work with Joe Gibbs at his Amalgamated Records. It was during this time that he was known as 'Little' Perry, as he is less than 5 feet (1.5m) tall, and before long this was adapted to 'Lee'. It would prove to be just one of many pseudonyms Lee 'Scratch' Perry has employed over his long career. In 1968, after falling out with Gibbs, Perry set up his own label; he called it Upsetter and his first single People Funny Boy, a sarcastic dig at his former boss, sold well in Jamaica and was one of the records that helped to define the early sound of reggae.
From 1968 until 1972 Lee 'Scratch' Perry worked with his studio band The Upsetters, who established a reputation as one of the best and most popular bands in the country. Perry's next big idea was to build a studio in the back yard of his house in Kingston. He called it Black Ark and was soon working with Bob Marley & the Wailers, The Heptones, and Max Romeo, among a large roster of some of Jamaica's best talent. One thing that Perry was able to do, having now got his own studio, was to create ever more lavish productions that helped to push the boundaries of Reggae. His mastery of what was far from sophisticated recording equipment is Perry's greatest achievement as a producer. His album, Return Of The Super Ape (Perry himself was Super Ape in one of his more creative personas) which came out in 1978 is the best example of his work from this period of his career.
After five stressful, yet creative years at Black Ark it all came to end when the studio burned down in what were somewhat mysterious circumstances – Perry himself has even suggested he did it. From that time on Lee 'Scratch' Perry spent most of his time in America and Europe, performing and somewhat relying on past glories until in 1984 he recorded History, Mystery and Prophecy for Mango, which helped to get his career back on track.
A year later he began recording with Mark Downie, who worked under the name of Marcus Downbeat, and the following year Perry released Battle Of Armagideon for Trojan. There is so much Lee 'Scratch' Perry material available that it is difficult to sort the good stuff from the decidedly average. Many of his earlier recordings were looted following not just the fire at Black Ark, but also in 1989 after King Tubby was murdered and his studio raided. Many of these recordings have found their way into the market in inferior pressings and some are of very dubious quality.
For the man that has been labelled a genius as well as somewhat mad, it all means that it is best to stick to the Trojan, Island and Mango releases, where a strong sense of quality control has been exercised. Perry himself still performs and records, often in collaborative ventures with younger artists from his home base of Switzerland where he has lived for over two decades.