'Police And Thieves': Junior Murvin's Roots Reggae Reinvention
Anchored by its immortal lead single, 'Police & Thieves' provided a fortuitous career reinvention for roots reggae legend, Junior Murvin.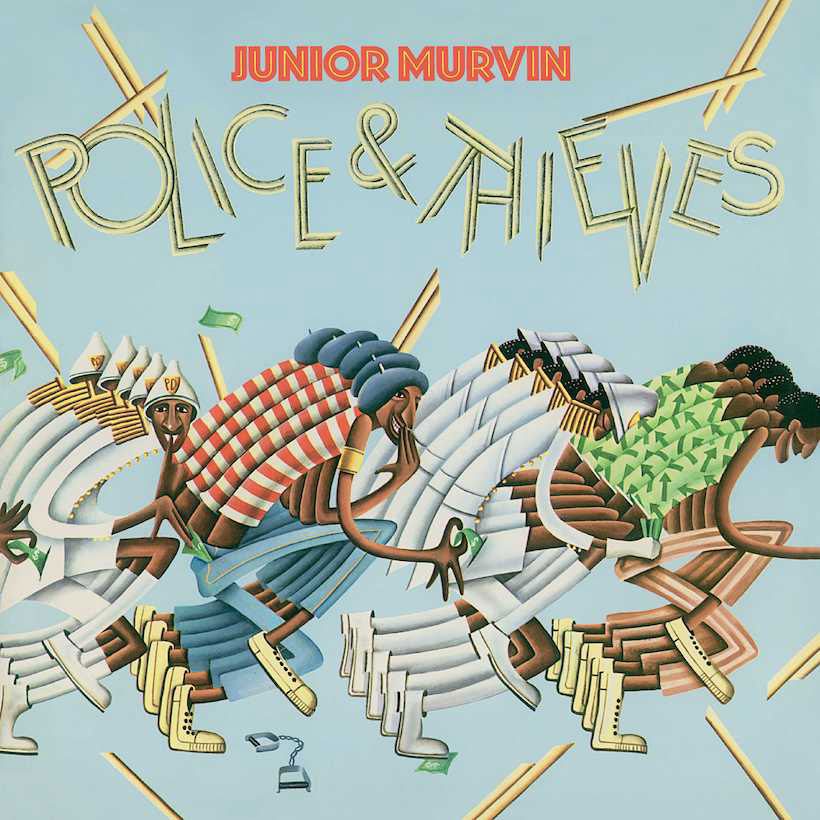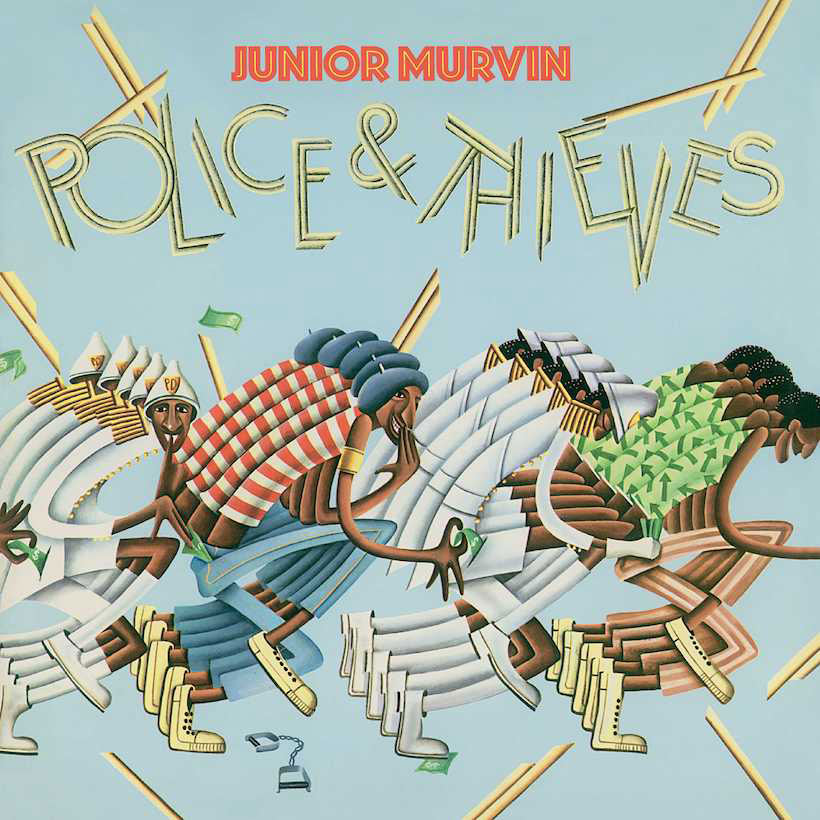 By the time Junior Murvin released his debut album, Police & Thieves, the lead single had already become the sound of political unrest. The song blared out of sound systems and bars on a hot August day in London during the Notting Hill Carnival in 1976, where tensions between Black Caribbean youth and white police officers boiled over into a full-blown riot, and 160 people were hospitalized. There were conflicting reports about how the violence began – supposedly the arrest of a suspected pickpocket acted as the catalyst, though that was really only the spark. The ongoing harassment of locals by police officers provided the powder keg.
Life had seemingly imitated the very song that soundtracked the events that unfolded.
Listen to Police & Thieves on Apple Music and Spotify.
"Police & Thieves" is a politically charged anthem depicting violent struggles between law enforcement and Kingston street gangs. With its simple but sobering observations, delivered through a sweetly high-pitched croon, Murvin set himself apart from his roots reggae peers. The song would relaunch the second phase of Murvin's career, who initially got his start as a rocksteady singer under the name Junior Soul, as well as a songwriter for artists such as Derrick Harriott and Keith & Tex.
As Jamaican music evolved into the more political and spiritually driven sound of roots reggae (thanks to the commercial success of Bob Marley & The Wailers), Murvin likewise found his own uniquely mellifluous, topical spin on it with his debut album, Police & Thieves, released on Island Records in 1977.
Murvin recorded Police & Thieves with Lee "Scratch" Perry at his Black Ark Studios, after auditioning for the producer for the second time in his career. The album is regarded as one of three albums in a so-called Black Ark "Holy Trinity," along with The Heptones' Party Time and Max Romeo's War ina Babylon, that established Perry as a figure who helped to share and advance the sound of roots reggae. There's a rich, immersive sonic palette and some deep, dense, heavy grooves courtesy of a crack team of backing musicians, consisting of guitarist Robert "Billy" Johnson, bassist Boris Gardiner and keyboardists Winston Wright and Errol Nelson. Along with an impressive three-piece horn section called the Zap Pow horns, Police & Thieves came together with Murvin improvising lyrics while the backing band provided the groove.
Soulful rebellion
Police & Thieves is as much a soul album as it is a reggae album. Perry's production, when combined with Murvin's honeyed falsetto and socially conscious lyrics, give Police & Thieves the feel of a roots reggae equivalent to Curtis Mayfield's early 70s output –Murvin even performed covers of Mayfield songs earlier in his career. From the opening track "Roots Train," a pulsing anthem about a ride to spiritual salvation, there's a rich, infectious rhythm to the album. "Tedious" finds Murvin drawing parallels between the biblical story of Exodus and Jamaica's expulsion of Black power activist Dr.Walter Rodney over a rich production with echoing dub effects. "Lucifer' is an affront to the devil on par with Max Romeo's "Chase the Devil," but funkier and with a penetrating bass groove. And "I Was Appointed" closes the album with a hypnotic swirl of horns and Perry's spacious, cosmic frequencies.
Then, of course, there's the title track, a bright, infectious anthem about violence between police and street gangs on the streets of Kingston. Murvin, in a contradictory warm and soothing falsetto, sings of street gangs and constables "fighting the nation with their guns and ammunition," and laments "all the peacemakers turned war officers." It's easy to see why it became a hit – for all the frustration and anguish, it's political commentary couched in a melodic, accessible package. Its social critique may be rooted in a specific time and place, but its message of brutality among those who uphold the law is one that resonates just as deeply today.
Punky reggae pioneers
The scene Murvin describes in "Police & Thieves" is cleverly captured on the album's lighthearted cover illustration, beautifully designed by artist Tony Wright (whose credits also include Traffic's Low Spark of High-Heeled Boys and Bob Marley's Natty Dread), though it doesn't quite capture the darkness of the song itself. That same year Murvin's street anthem would be given a radical punk rock reinterpretation by The Clash, whose members Joe Strummer and Paul Simonon were, in fact, present at the Notting Hill Carnival riot. Neither Murvin nor Perry were all that impressed with the cover, but it ended up working out for Murvin in the end when his original single re-entered the charts in 1980 following The Clash's rise in popularity.
Anchored by its immortal lead single, Police & Thieves provided a fortuitous career reinvention for Junior Murvin, as well as earning its reputation as a landmark album for roots reggae. Murvin would release six more albums throughout his career, many of which would carry the same soul and social conscience of his debut. Yet the intoxicatingly rich production sound of his only partnership with Perry provides a deeper, endlessly rewarding headphone experience, one whose breakout single still feels as urgent decades later.
Police & Thieves can be bought here.