'Uprising Live!': The Story Of Bob Marley's Final Tour
Bob Marley's 'Uprising Live!' documents one of the reggae icon's final tour dates, showcasing a singer and band at the top of their game.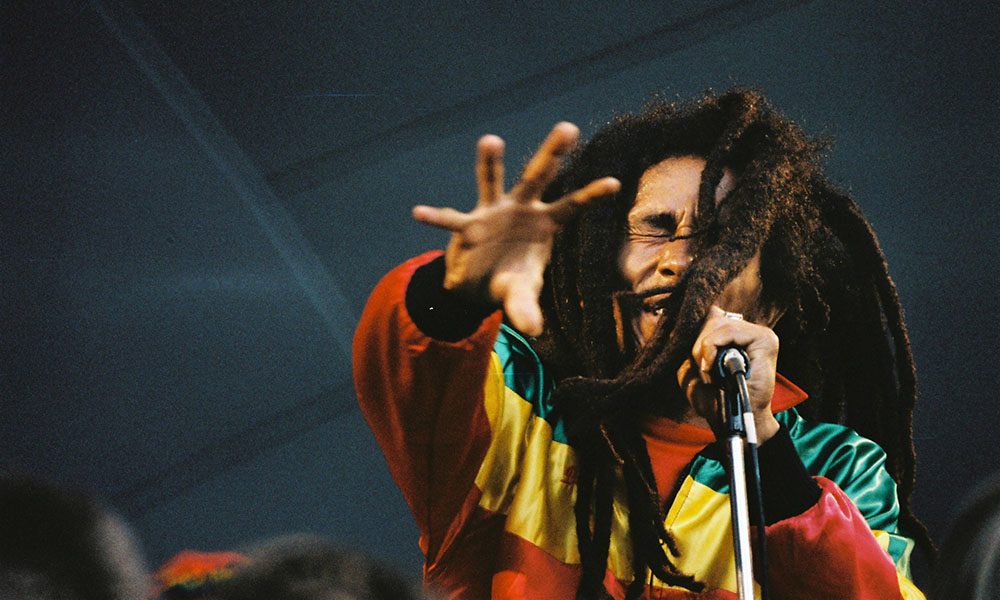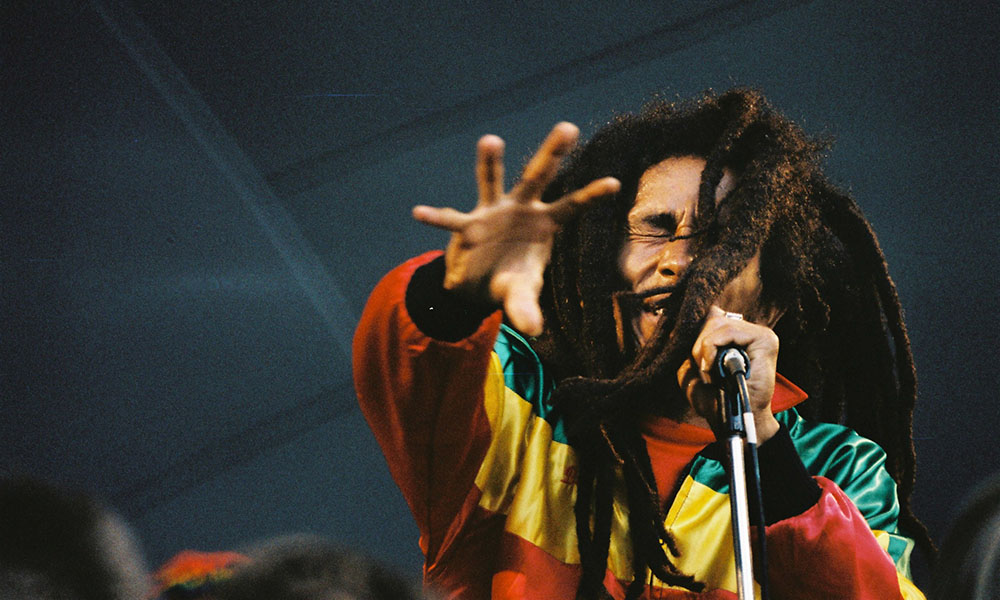 In the summer of 1980, Bob Marley was at the peak of his powers. He had just released his eighth album for Island, the militant and spiritual Uprising. As reggae's figurehead hit Europe's arenas once again, surely triumph would be the only outcome. His band, The Wailers, and vocal group, The I-Threes, were a joyously grooving experience, a beautifully supple unit honed by years on the road and inspired by their leader's charisma. Bob's soulful and gloriously rousing voice brought audiences to a state of bliss. Just the appearance of his dreadlocked figure on stage prompted fans to forget their troubles and dance.
Uprising Live! testifies to the elation and energy of Bob Marley's final tour. It's also cut through with a certain amount of pathos. Marley was battling melanoma skin cancer throughout it all. But if Bob knew his days on earth were numbered, he did not let on. Even friends and family were unaware of how poor the reggae superstar's health was. For Bob, the Uprising Tour was simply another opportunity to "do the work," telling of the glory of Rastafari and calling for equality and dignity for all people. He would not stop until his body gave out. Despite his increasing ill health, Bob's message came through loud and clear. His performances were electrifying.
Listen to Bob Marley's Uprising Live! now.
Recorded at Dortmund's Westfalenhalle on June 13, 1980, three days after the release of Uprising itself, Uprising Live! gives you a sense of what Bob Marley & The Wailers show was all about. It reveals a gathering of the faithful, assembled to hear Bob perform his riveting classics such as the combination of "War" and "No More Trouble," the subtly funky "Work," and the rebel anthem "Get Up, Stand Up." There are the hits: "Could You Be Loved," relaxed and light-stepping; "Jamming," and a sumptuous "No Woman, No Cry," which remains moving. True to the night itself, the album opens with four tunes from The I-Threes: "Precious World," "Slave Queen," "Steppin' Out Of Babylon," and "That's The Way Jah Planned It." In a different context, these would be highlights, but here, they provide a piquant starter.
Bob Marley - Is This Love (Uprising Live!)
"Redemption Song," the ballad that became Marley's valedictory, is the most gripping cut, offering a radically different arrangement to the original album version. The Rasta icon performed it on acoustic guitar with conga in support, swiftly shifting into an a capella rendition. His thoughts on the poisonous legacy of slavery rang unmediated around the auditorium before the band joined in. There is no sense of a show here, no artifice; Bob is just saying what must be said.
Dortmund was the 11th stop in a punishing 34-date European summer tour schedule. On September 16, 1980, Bob Marley & The Wailers played a gig in Boston, intended as the opening salvo of a similarly frenetic US itinerary. Bob collapsed while jogging in Central Park, having completed two shows at Madison Square Garden. He could only manage one more performance, in Pittsburgh on September 23. Bob spent his remaining days fighting the cancer that would claim him on May 11, 1981, aged just 36.
It is tempting to view the Uprising tour as Bob Marley's last hurrah, but the singer did not see it that way. He understood his role as a messenger for Rastafarianism and did not believe in death. He knew his work would live on. It has since accumulated millions of devotees, attracted by Bob's ability to convey complex ideas and emotions in a manner anyone could comprehend and love. The adoration he received in Dortmund, practically tangible on Uprising Live!, continues.