Mural Unveiled In Birmingham To Honour Steel Pulse's 'Handsworth Revolution'
The album made the UK Top 10 and is now widely regarded as one of British reggae's most essential releases.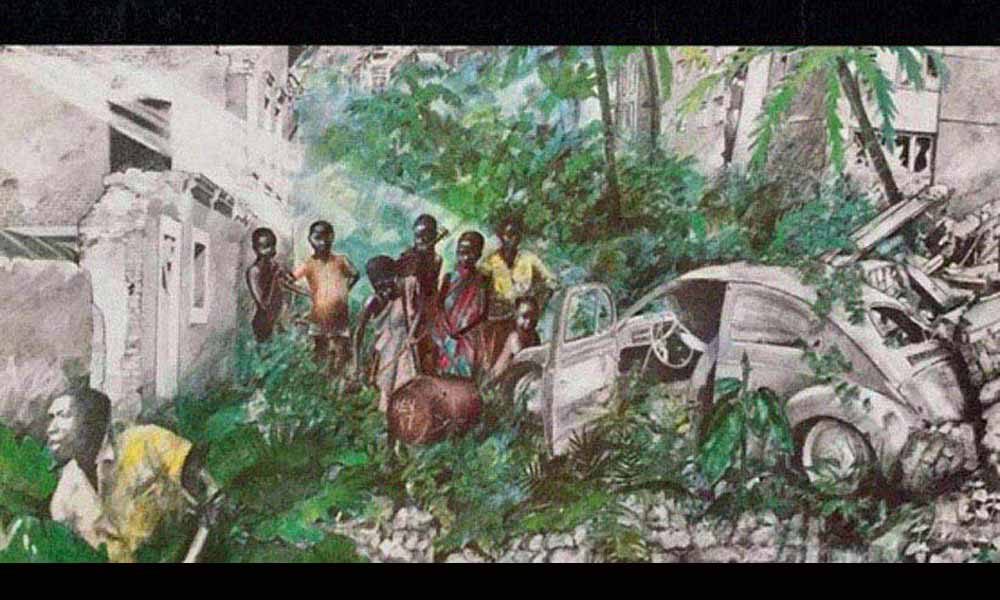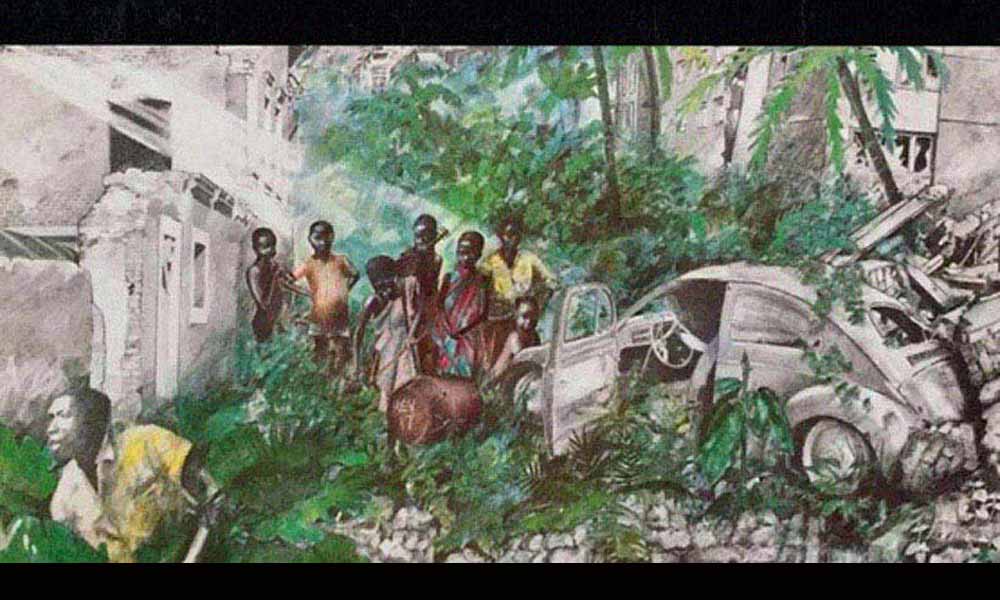 To commemorate National Album Day, the UK's Punch Records are revisiting one of reggae's most iconic albums, Handsworth Revolution by Birmingham's Steel Pulse, which celebrates its 40th anniversary this year.
A public mural will be unveiled in Handsworth, Birmingham featuring the iconic album artwork, which will then be followed by an in-depth Q&A with the original members of the band, Mykaell Riley and Basil Gabidon chaired by Jez Collins from Birmingham Music Archive. The BASS2018 Festival will be unveiling the mural at 2PM on Saturday 13 October at the Handsworth Wellbeing Centre, Holly Road, Birmingham and the Q&A session is scheduled for 4pm at Handsworth Library on Birmingham's Soho Road.
The BASS2018 Festival is celebrating 50 years of the word 'Reggae'. Named after the district of Birmingham from where the group hailed, Steel Pulse's 'Handsworth Revolution' is today widely regarded as the greatest reggae album ever recorded by a British act.
The first Steel Pulse single for Island Records, 'Ku Klux Klan' – a call for resistance against forces of racism – was released in February 1978. Five months later, their debut album, Handsworth Revolution was released to widespread critical acclaim.
The album was produced by Karl Pitterson, who had worked with reggae legends Bob Marley, Bunny Wailer and Peter Tosh. The album rose to No. 9 on the British charts ten days after its release. Steel Pulse then supported Bob Marley & The Wailers on a 12-date European tour in June and July 1978, including concerts in Paris, Ibiza, Gothenburg, Stockholm, Oslo, Rotterdam, Amsterdam and Brussels. The tour kicked off with an outdoor festival at the New Bingley Hall in Stafford.
Steel Pulse went on to make appearances on television included mainstream shows like Top of the Pops and Rock Goes To College. At one of their many 'Rock Against Racism' appearances, in Victoria Park, East London in April 1978, more than 80,000 people watched a concert that also included The Clash, Tom Robinson Band and X-Ray Spex.
A live performance of one of Handsworth Revolution's key tracks, 'Macka Splaff' appeared on a 1978 Virgin Records compilation album called Live At The Electric Circus, alongside offerings by The Fall, Buzzcocks, John Cooper Clarke and an embryonic Joy Division. Two of their tracks were also included in the film Reggae In Babylon that documented the reggae movement in the UK in 1978, alongside Aswad, Matumbi, Jimmy Lindsay and Alton Ellis.
Explore Our Steel Pulse Artist Page.
Format:
UK English