'Believe Acoustic': How Justin Bieber Proved It Was 'All About The Music'
Offering radical reworkings of songs from the 'Believe' album, 'Believe Acoustic' revealed deeper levels of artistry underneath Justin Bieber's pop façade.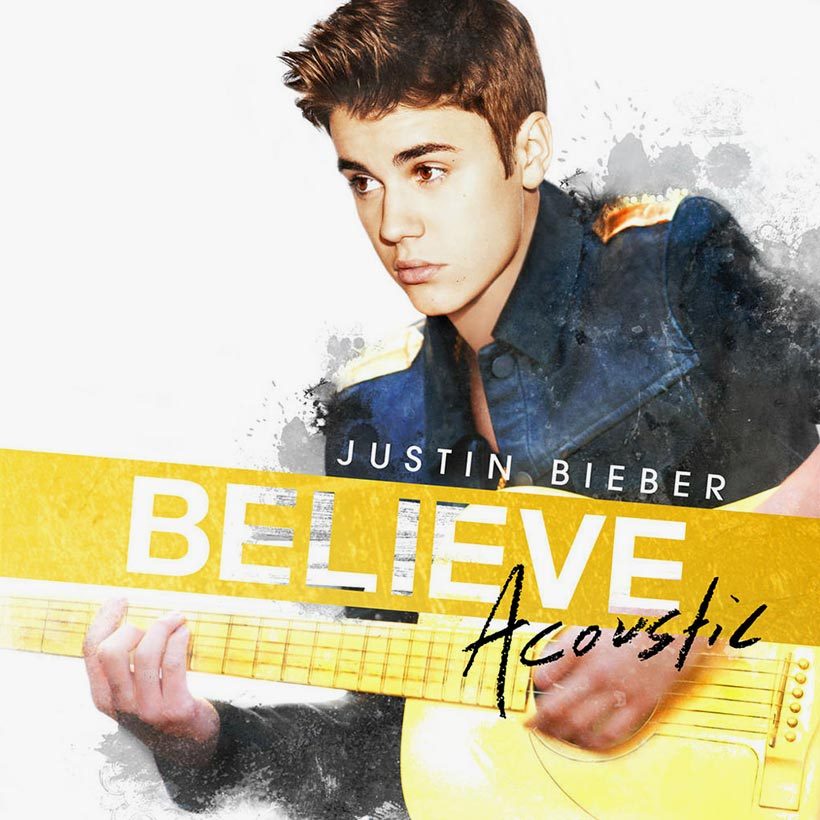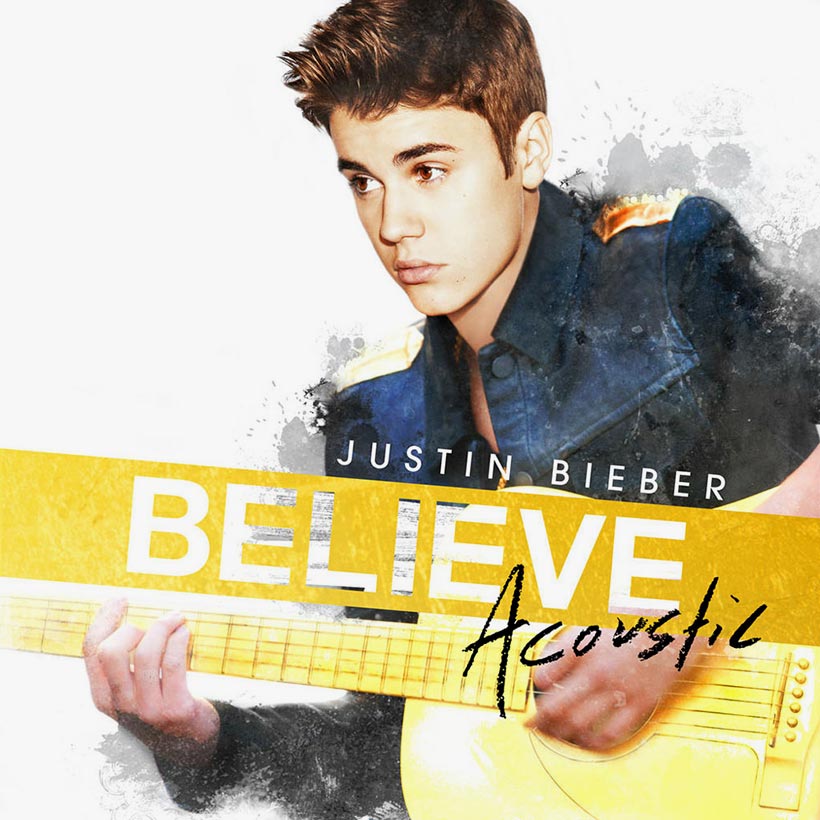 Remix records are an established vehicle for extending the life cycle of an album, but it's rare for one to redefine the parent collection from which it came. What makes Believe Acoustic stand out is the fact that it showcased sometimes startling reinterpretations of the tracks that had cemented Justin Bieber's status as a global superstar, demonstrating the depth of talent that underpinned the teen idol persona that had largely shaped critical reaction up until that point.
Listen to Believe Acoustic on Apple Music and Spotify.
Improving on the original
Released on January 29, 2013, just seven months after the Believe album itself, the 11-track Believe Acoustic had started life as a small EP project, but the creative momentum led to three new songs being added to a selection of live and re-recorded versions of recent cuts.
Instead of taking the easy route of hiring remixers to add new elements to familiar hits, Bieber decided to reinterpret his material in a loose, stripped-back style. Most startling, the R&B tumble of "Boyfriend" – a No.2 hit in both the US and the UK – was reimagined as a tender acoustic ballad with Bieber's assured vocal accompanied by a solitary guitar. "Beauty And A Beat," a hit duet with Nicki Minaj from the previous autumn (it made the US Top 5 and went Top 20 across Europe), had been the single that hinted most strongly at the direction Bieber would take on 2015's Purpose. Here, however, layers of the Max Martin-assisted dance track are peeled away to reveal a lighter, more satisfying melody.
On the jittery "As Long As You Love Me" original, rapper Big Sean added R&B ballast to a lighter pop track largely pumped up by some extreme production trickery. For Believe Acoustic, however, the song is given room to breathe; Bieber more than demonstrates he can hold the tune – and it's all the better for it. On "Be Alright," the addition of a piano as the lead instrument transforms a tender stand-out from Believe into something truly special. It's one of those occasions when a reworking improves on the original. Though none of the 11 tracks on Believe Acoustic received single release, this surely should have been a contender.
Justin Bieber - Be Alright (Acoustic) (Audio)
"It is all about the Music"
Bieber largely let the album's three new tracks find an audience without promoting them. As late as October 2013, he performed the piano ballad "Nothing Like Us" on Saturday Night Live, but that was about it. It is one of the fan favorites from the collection, not least because Bieber takes the sole composition credit on the track – a staggeringly assured piece of work for an artist then still in his teens.
That should have been evidence enough that Bieber's career would long outlast the first wave of hysteria. The two other original tracks on Believe Acoustic maintain the light, stripped-back approach of the rest of the album: "I Would," created with Boyz II Men and John Legend production team Da Internz, is a charming R&B shuffler, while "Yellow Raincoat" is a steady Ed Sheeran-esque ballad.
Predictably, Believe Acoustic topped the US Billboard 200 and made the Top 5 in the UK, with gold and platinum sales around the rest of the world. It was actually Bieber's third remix project, following 2010's My Worlds Acoustic and 2011's Never Say Never: The Remixes, and is certainly his most assured. There is a growing confidence in his vocals and a stronger sense of his input into the material. Fan reaction to the album was incredibly positive, and Bieber was humbled by the fuss. In a tweet that January, he wrote, "seeing a lot of people out there loving but even more so respecting the #BELIEVEacoustic album. means alot. It is all about the Music. thanks."
In time, Bieber would further demonstrate that it really was all about the music. But in a career at that point defined by the impact he had on his young fanbase, there was still plenty to prove. Believe Acoustic would go some way to showing that only an idiot would write him off too quickly, but in 2013 there were still many of them around when it came to evaluating the idol's long-term potential. They would soon be re-examining their judgments. Perhaps Believe Acoustic was their first pause for thought.