'My World 2.0': How Justin Bieber Took It To The Next Level
Revealing the versatility that sits at the heart of Justin Bieber's career, 'My World 2.0' found the future King Of Pop sizing up his throne.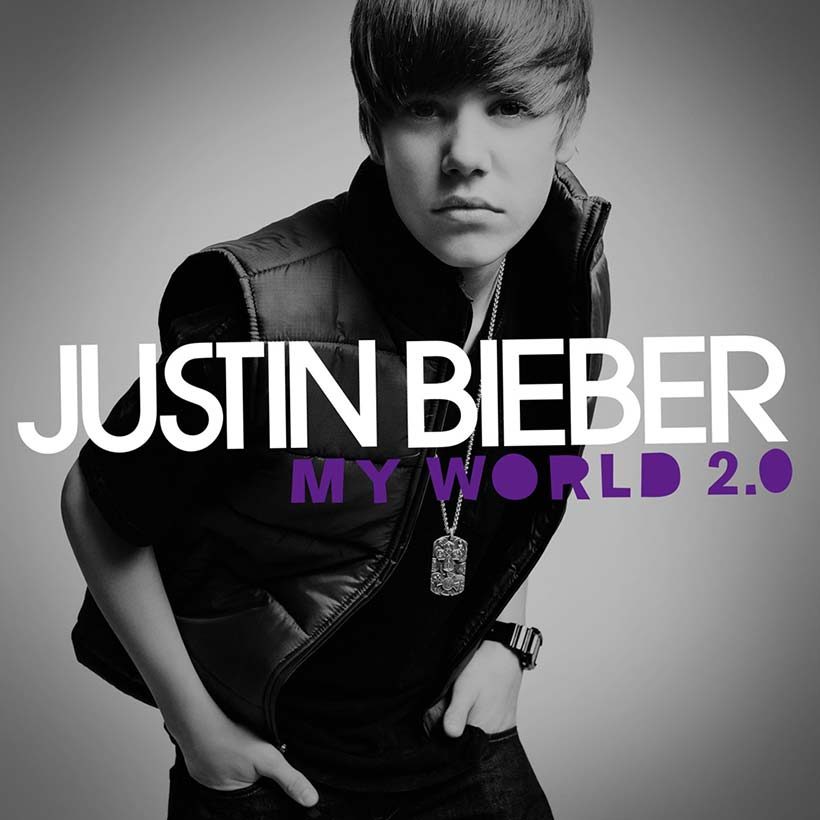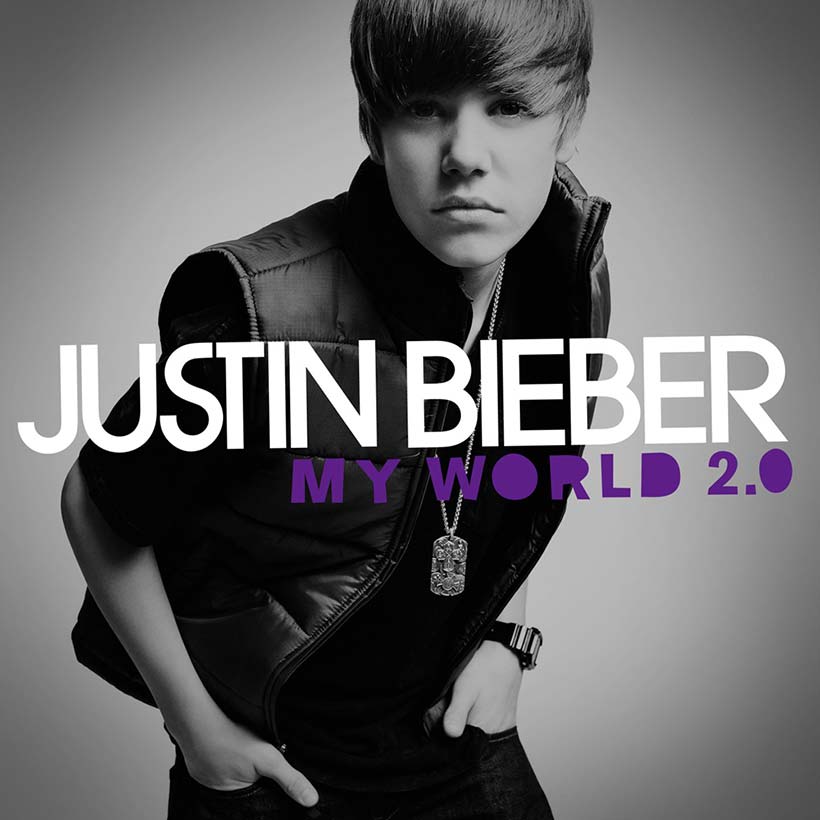 So much has been written about Justin Bieber that it's easy to forget it all started with the music. Teen idols must face the press onslaught that goes hand-in-hand with that challenging territory, but they so rarely have to return to face the music that first got them in that place. But with Bieber having grown so much since the release of his debut album, My World 2.0, it seems appropriate to look back at the record that broke him as an international star when it was released on March 19, 2010.
Listen to My World 2.0 on Apple Music and Spotify.
Infectious ear candy
Bieber's backstory is well covered: arguably the biggest YouTube star of them all, the Canadian was spotted on the site in 2007 by Scooter Braun, signed to a major label a year later, and hit the US charts by the summer of 2009. Lifted from the My World EP, his debut single, "One Time," went Top 20 on both sides of the Atlantic and seemed to suggest that Bieber's sights were set squarely on the teen market.
That all changed when "Baby" was issued to radio in January 2010. Pairing Bieber with rapper Ludacris, it is an infectious piece of ear candy with a chorus that's hard to get out of your head. One of Bieber's greatest skills, in evidence to this day, is his ability to tread the tricky tightrope between out-and-out pop and a grittier, urban sound that keeps things contemporary. Having Usher as his early mentor won't have hurt his development, but getting Ludacris to appear on this most mainstream of his early hits certainly helped things along.
Justin Bieber - Baby ft. Ludacris
"Somebody To Love" represents another one of Bieber's signature moves: the floor-filling anthem. Picked as My World 2.0's second single, it has a distinct Eurodance flavor and had been considered by Usher for release before being passed to his protégé. Usher later returned to the track, adding vocals to a remix, but it remains most effective in its original form. Justin would revisit this dance genre time and time again in the years ahead.
A balanced mix
Across just ten tracks on the standard release of My World 2.0, Justin serves up a balanced mix of material. In an earlier era and accompanied by a piano, the soul-tinged ballad "U Smile" might have been a smash Elton John song (some called it reminiscent of Hall & Oates). Bieber was enthusiastic about the cut, co-written by Jerry Duplessis, who had worked with The Fugees. Calling it one of the best things he had recorded to date, it also offers a nod towards future tracks like "Love Yourself."
Cuts like "Stuck In The Moment" and "Runaway Love" have a distinct early-soul sound. It's a leap to call them Motown-influenced, but there's something of the legendary label's spirited, melodic genius in the recordings, while Justin's vocals echo the glorious harmonies of Four Tops and The Supremes. Elsewhere, "Never Let You Go" is a hook-heavy synth ballad that would have worked just as well for any of the era's reigning pop divas – this was universal hit-making in the broadest sense of the word. And when Justin teams up with Jessica Jarrell for the ballad "Overboard," the blend of their voices makes them virtually indistinguishable.
In contrast, rapper Sean Kingston delivers an instantly recognizable turn on the exuberant "Eenie Meenie," which made the upper reaches of most international charts, including a Top 10 placing in the UK, to become arguably My World 2.0's biggest hit after "Baby." A reggae-party pop anthem, it echoed the sound of acts like Akon, then a regular on radio around the world. With a California-filmed music video just hinting at the party-boy persona that Bieber would adopt in the next few years, "Eenie Meenie" proved a return gift to YouTube, the platform that broke him, scoring millions of views to date.
Sean Kingston, Justin Bieber - Eenie Meenie (Official Video)
Sizing up his throne
My World 2.0's Closing cut, "That Should Be Me," is almost certainly the album's forgotten highlight. This lush, country-flavored ballad was co-written with production duo The Messengers, and later picked as a duet with Rascal Flatts for use as a remix on Never Say Never: The Remixes in 2011. In this earlier incarnation, it further hints at the array of styles Bieber could master so early in his career: dance, out-and-out pop, country – they were all his for the taking. It's this versatility that would prove to be at the heart of his dizzying career.
With its best-in-class vocals, canny collaborations, a palette of well-matched styles, and some of the best songwriting of its day, My Way 2.0 shows that the future King Of Pop was already sizing up his throne.