Black Eyed Peas
In their transition from hopefuls to megastars, Black Eyed Peas have always specialised in the pursuit of pleasure: always delivering just that.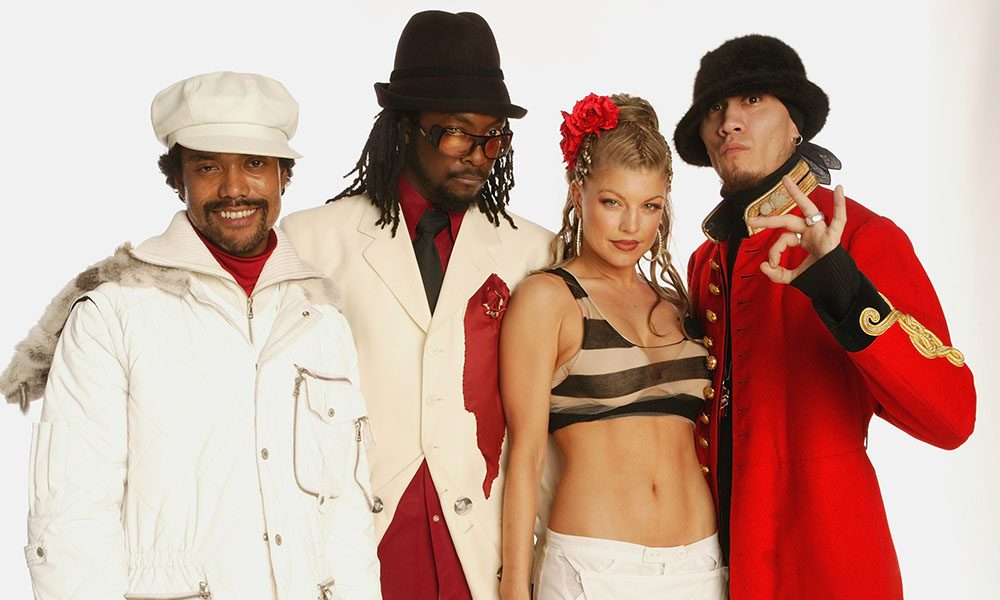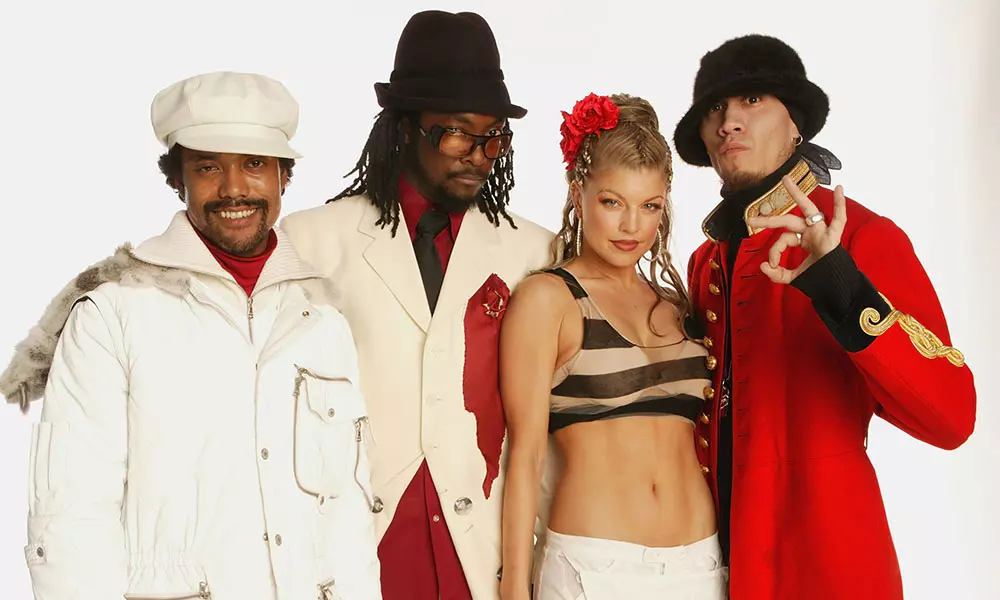 With well over 35 million albums and even more singles sold worldwide, it might seem that the world is already switched on to the great hip hop and pop phenomenon that is The Black Eyed Peas. Fergie, will.i.am, apl.de.ap and Taboo are pretty much global household names and the outfit's musical output of joints and jams and all-round funky brilliance has been titivating taste buds since 1992, crashing through the radio and monopolizing TV while slaying live crowds and providing immense listening pleasure at home, in the car or more likely at the best parties you ever went to. But there is actually plenty to discover and rediscover in their catalogue and since we have it all to hand we'll introduce the formalities, rake over the history and then get down to the nitty-gritty.
It's hard to tie the Peas down of course because while they have alternative hip hop in their bag they also boast mastery of pop, R&B and electronic dance rhythms. Whatever their formula is it works, their sales ensuring their status as one of the best selling acts of all time. "Where is the Love?" from Elephunk began the record-breaking process – it topped charts all over the world (including the UK) and then the Platinum flows on Monkey Business and The E.N.D. In January 2010 they were nominated for six Grammy awards and walked off with three. They are also unparalleled in the download business and epitomise the link between the traditional values of soul and funk and the contemporary desire for music on the digital hoof.
In the beginning, it was William Adams (will.i.am) and Allan Pineda (apl.de.ap) who came together with a mutual love for De La Soul, sunshine rap and performance art. As a trio, they recorded Grass Roots under the guise of Atban Klann for Eazy-E. Hampered by circumstance they changed their name to Black Eyed Pods and then Black Eyed Peas, adding Jaime Gomez (Taboo) and sometime vocalist Kim Hill and concentrating on a variant of gangsta rap, albeit with a distinctive style that was larger than life. On signing to Interscope, the cutting edge outlet for their unique approach, they adapted their Grass Roots material and introduced an eclectic array of samples into the tracks with nods at Jacob Miller, Jorge Ben, Blondie and an overall Latino beat structure built around synths, Fender Rhodes, Hammond organ and rocking backbeats. Macy Gray guested on "Love Won't Wait" and their interpolation of 'skits' set them apart from the norm, just as their refusal to deal with misogyny or homophobia made them a far more commercial proposition than many who brought political braggadocio into the room.
Party anthems and songs for plain people were their calling card and so Bridging the Gap helped make inroads. Check out "Request + Line", "BEP Empire", "Weekends": and  "Get Original" and you'll hear the sound of 2000. As you'd expect there's always going to be bonus material with these prolific folks and the Collector's edition puts flesh on the funky bones. Great reviews aside Bridging the Gap was also a statement of intent: an early manifesto and a blueprint for the amazing outbreak of The Black Eyed Peas in full effect.
The huge Elephunk (2003) was like a masterpiece in development until Fergie's arrival. Then it became the largest animal in the jungle. Stacey Ann 'Fergie' Ferguson, from Hacienda Heights, California fitted right in with these Los Angeles hombres. A former member of the all-female group Wild Orchid and a stalwart of the US TV show Kids Incorporated, Fergie's natural exuberance and her vibrant personality kick-started a sonic revolution on an album that is so packed with hooks, hip hop grooves and memorable tunes that the nine million people who already own a copy of the original still believe this is the sharpest, most sparkling disc of that year. Stuffed with hits – "Where is the Love?" "Shut Up", "Hey Mama" and "Let's Get It Started" – Elephunk is where it all goes right. Salsa, nu-metal, rap and groove are given the customary will.i.am spin and the Bonus tracks edition just makes the gift that keeps on giving ever more generous. Guests here include Justin Timberlake on "Where is the Love?" John Legend on "The Boogie That Be" and Sergio Mendes, who adds delicious piano fills to the Brazilian flavoured "Sexy". It's an irresistible disc and ought to be required discovery.
Now in-demand as a live act, a phenomenon, the Peas record Monkey Business (2005) in inspired spurts and produce a pop classic with deep R&B foundations. A multi-million seller and winner of Best Rap Performance by a Group for "Don't Phunk With My Heart" this is user-friendly music writ large. The mega-hits pour out: "Don't Lie", "Pump It" and the sexually charged "My Humps" are humorous and knowing and nod at Kelis, Neneh Cherry and Ciara as they gallop past at breakneck speed – bamboozling straitlaced critics while delighting the fans. No surprise there, then.
For those with calmer ears, dig the sampling of everyone from Sting and James Brown to Tone Loc and Astrud Gilberto, proving that mainstream doesn't mean dumb. The best cut of all may well be "Ba Bump" where Cameo's "Candy" lingers in the folds of the tune. But on the other hand "Gone Going" sneaks in some Jack Johnson and "Pump It" adds a dash of Dick Dale surf via "Misirlou". That early De La Soul reference falls into place.
In 2006 the iTunes EP Renegotiations: The Remixes takes the Black Eyed Peas back to their club roots – they've already conquered the arena world – and after a hiatus, we reach The E.N.D. (2009). Whatever the motives, some say they were attempting to win over the next generation of listeners, this album succeeded. It has sold so many copies that we should point out it also put the band at the number one slot for 26 consecutive weeks thanks to "Boom Boom Pow", "I Gotta Feeling" and "Imma Be". An inspirational set whose title refers to 'Energy Never Dies', the Peas' fifth studio album defied those who claimed the group were shamelessly pursuing commercial success as the in-house team and David Guetta pump up a cavalcade of riotous music. Try the Deluxe edition, of course, you get ten extra whacked tracks and a fuller taste of why this disc is so essential. Certainly, the UK loves it, making this a 5xPlatinum monster.
How better to follow that than with The Beginning? – released in 2010 as a prequel of sorts. Grand beats, mighty rhymes and a large cast of devotees ensure that this album sits easily next to the great soul and R&B offerings from Chic, KC and the Sunshine Band and Slick Rick. If the penny hasn't dropped when you hear international hits "The Time (Dirty Bit)" or "Don't Stop The Party" then snaffling a copy of the Deluxe and Super Deluxe editions is essential discovery.
Expert production, Fergie's force of nature presence and the relentlessly challenging grooves all make The Beginning a good place to start, if you want to work backwards. A crazy and arcane mix of bizarre sonics, stomping funk, club and party anthems, it's a damn near perfect modern pop-stroke-R&B disc.
In their transition from hopefuls to megastars – and it's going to take a good memory to recall when they weren't part of the furniture – Black Eyed Peas have always specialised in the pursuit of pleasure: always delivering just that. We can't get enough of them.
Words: Max Bell
Format:
UK English