Top 10 Chicago Blues Artists
Just a few of the greats, whose influence spans continents, genres, and generations.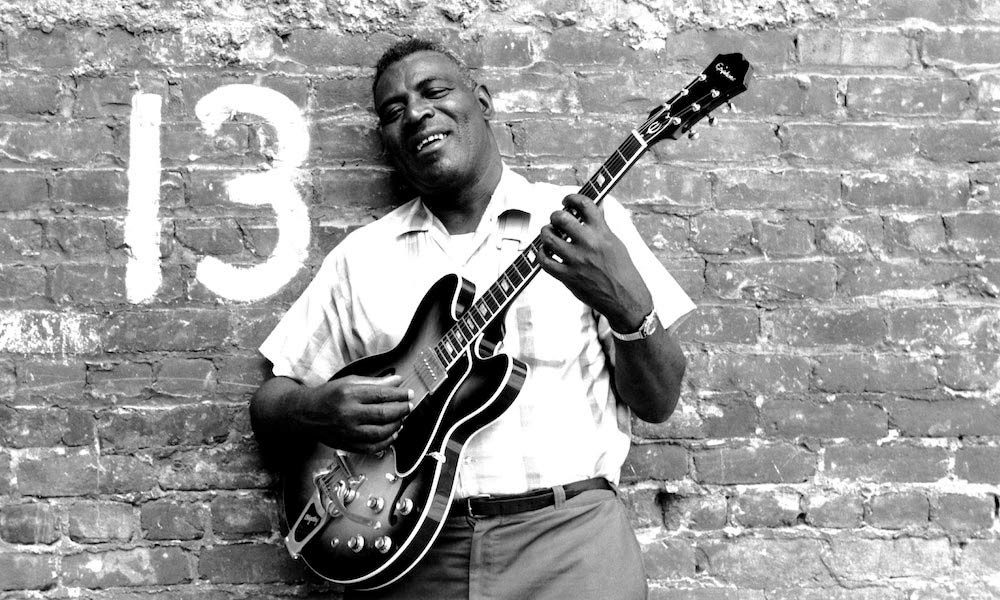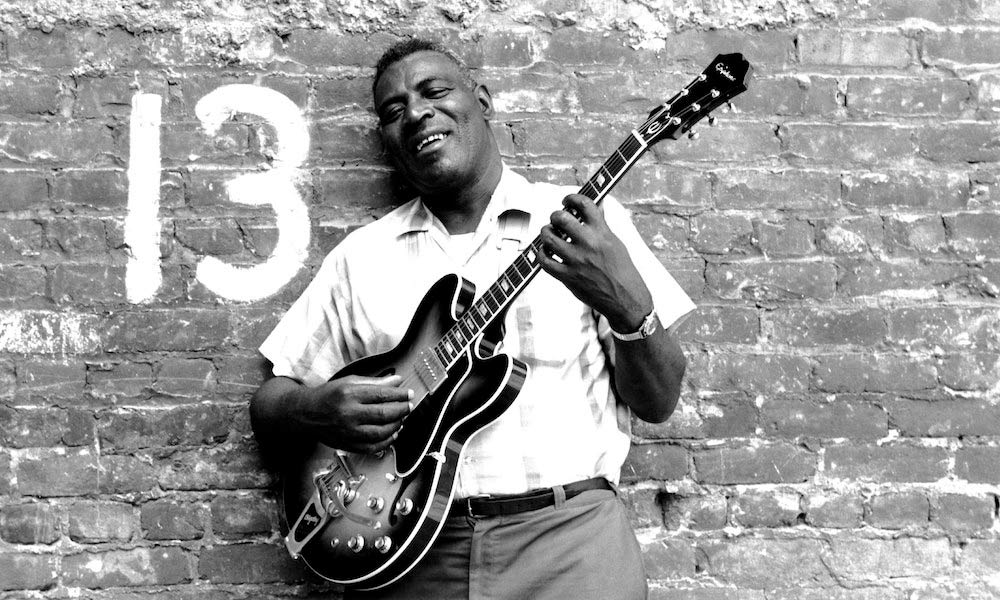 Based around the early and captivating sounds of an amped-up electric guitar and wailing harmonica, the Chicago blues sound as we now know it was heavily influenced by early Delta bluesmen who migrated north in the 40s. By the middle of the century, this exciting new style of music could be heard nightly in clubs throughout Chicago's South Side.
While all forms of the blues were instrumental in the development of popular music, Chicago blues in particular directly influenced early R&B stars, rock'n'roll pioneers, and seminal acts in the UK. Muddy Waters, for instance, influenced Chuck Berry, who would transition his electrified blues to rock'n'roll in the 50s. Across the Atlantic, rising artists like Eric Clapton, The Rolling Stones, and the Animals took a stylistic cue from Chicago blues – and often reinterpreted blues standards for their own albums. Even later, American bands like The Allman Brothers spun their own, Southern-steeped version of Chicago blues.
Below, uDiscover counts down ten of the top Chicago blues artists, whose influence spans continents, genres, and generations.
Big Bill Broonzy
Famous for oft-covered standards like "I Can't Be Satisfied" and "The Midnight Special," Big Bill Broonzy (1903 – 1958) was a vital figure in the development of blues music and helped to popularize the genre across America. One of the most versatile artists of his day, Broonzy (born Lee Conley Bradley) played a hybrid of styles, incorporating elements of folk music, spirituals, ragtime, and country blues, as well as both acoustic and electric instrumentation. Broonzy helped usher in the post-war Chicago blues sound, passing the torch to artists like Muddy Waters and Willie Dixon and influencing everyone from Tom Jones and Jerry Garcia to Eric Clapton and The Kinks' Ray Davies.
Junior Wells
Best known for his signature song, "Messin' With The Kid," and the much-acclaimed 1965 album, Hoodoo Man Blues, Junior Wells (1934 – 1998) had a big hand in pioneering the hard-driving, amplified blues harmonica style that became synonymous with Chicago blues. Wells frequently collaborated with guitar virtuoso Buddy Guy, as well as with the likes of Muddy Waters, Willie Dixon, and Earl Hooker. Later, he would find crossover success in the rock world, touring with The Rolling Stones.
Sonny Boy Williamson
Dubbed the "Father of Modern Blues Harp," Sonny Boy Williamson (1914 – 1948) was a true visionary, as one of the few artists to incorporate the harmonica as an expressive, lead instrument. During his brief, yet highly prolific career (cut short when he was killed in a robbery), Williamson played on hundreds of recordings and served as a mentor to many of the great post-war Chicago blues artists, including Junior Wells, Muddy Waters, and Jimmy Rogers. Among his hits were popular standards like "Stop Breaking Down," "Good Morning, School Girl," and "Shake the Boogie."
Otis Rush
Known for his sizzling, long bent notes, guitarist (and famous lefty) Otis Rush (1934 – 2018) established the "West Side" Chicago blues sound – characterized by smoother, jazz-influenced styles and a robust horn section. Inspired by fellow bluesman Muddy Waters, Rush began his recording career in the mid-50s, scoring a hit with his first single, "I Can't Quit You Baby," followed by the regularly-covered "Double Trouble." Thanks to an appearance on the highly influential Chicago/The Blues/Today! series, as well as regular appearances at festivals across the US and Europe, Rush became a favorite of emerging rockers like Eric Clapton, Michael Bloomfield, and Fleetwood Mac founder Peter Green.
Little Walter
Often compared to the likes of Jimi Hendrix or Charlie Parker, harmonica virtuoso Little Walter (1930 – 1968) remains the only artist to be inducted into the Rock and Roll Hall of Fame specifically for his harmonica skills. In a moment of brilliance, Walter was the first artist to attach a microphone to the harmonica, allowing him to stand out alongside electric guitars. Then he took it a step further: using the microphone to create revolutionary new sounds, thanks to distortion. It was a radical approach that would reverberate throughout rock music for decades to come. As a solo artist, Little Walter scored 14 Top Ten R&B hits, including "You're So Fine" (1954) and the chart-topping "Juke" (1952) – the only instrumental harmonica single to ever hit No.1.
Bo Diddley
The inventor of the instantly-recognizable five-accent rhythm ("The Bo Diddley Beat"), singer, songwriter, guitarist, and producer Bo Diddley (1928 – 2008) was pivotal in the development of rock'n'roll. The Grammy Lifetime Achievement Award recipient and Rock and Roll Hall of Fame inductee also pioneered a variety of guitar techniques – all of which can be heard in hits like "Who Do You Love?" and "Pretty Thing." Diddley's influence, meanwhile, is audible in hundreds of songs by other artists, including those by The Beatles, Elvis Presley, The Rolling Stones, Buddy Holly, and The Clash.
Willie Dixon
As the writer of such omnipresent standards as "I Just Want to Make Love to You," "Hoochie Coochie Man," "Little Red Rooster" and "You Can't Judge a Book By Its Cover," Grammy winner and Rock and Roll Hall of Famer Willie Dixon (1915 – 1992) is synonymous with Chicago blues – and rightly so. In addition to his prolific work as a songwriter and performer, Dixon also worked behind the scenes – scouting, writing, and producing acts for Chess Records and Cobra Records. In later years, he established his own imprint and remained an advocate for the blues and blues artists throughout his life.
Howlin' Wolf
A powerful and magnetic performer, Howlin' Wolf (1910 – 1976) and his booming voice were a looming presence in the Chicago blues scene. Born in Mississippi, Wolf was a protege of Delta blues legend Charley Patton and established his career in the South before relocating to Chicago. There, he recorded such enduring hits as "Smokestack Lightnin," "Killing Floor," and "Spoonful." In the 60s and 70s, Wolf expanded his palette, collaborating with up-and-coming rock, psychedelic, and free jazz musicians, including Eric Clapton, Steve Winwood, Louis Satterfield, Phil Upchurch, and Bill Wyman.
Buddy Guy
Rock and Roll Hall of Fame inductee, Kennedy Center honoree, and multiple Grammy winner Buddy Guy (b. 1936) is one of the most influential guitar players in history. Guy began his career as a session musician, accompanying the likes of Muddy Waters, Howlin' Wolf, and Koko Taylor. He also formed a fruitful partnership with harmonica player Junior Wells, resulting in a handful of key blues albums. But it was over the next decades that Guy would emerge as a prolific solo artist and electrifying performer, who was once declared to be "the best guitar player alive" by Eric Clapton. Today, he remains an active artist and plays more than 100 shows every year.
Buddy Guy in 1969 with Jack Bruce and Buddy Miles
Muddy Waters
Dubbed the "Father of Modern Chicago Blues," Muddy Waters (1915 – 1983) brought his Delta blues to the North, where he became one of the most important figures in the post-war scene. A six-time Grammy winner and Rock and Roll Hall of Fame inductee, Waters rose to success in the 50s, recording such blues standards as "Hoochie Coochie Man" and "I'm Ready." Over the next two decades, however, he would enjoy massive crossover success with a new generation of folk and rock fans. Waters' influence is immeasurable. The Rolling Stones, for example, named themselves for one of his songs, while he has been cited by the likes of AC/DC, Jimi Hendrix, ZZ Top, Paul Rogers, and Eric Clapton, among dozens of others. His oft-covered songs, meanwhile, continue to live on.
Muddy Waters - Got My Mojo Workin'
Who are your favorite Chicago blues artists? Let us know below!