Fleetwood Mac Co-Founder And Guitar Giant Peter Green Dies At 73
Peter Frampton, a contemporary of Green's, said: "Most sadly, have lost one of the most tasteful guitar players ever."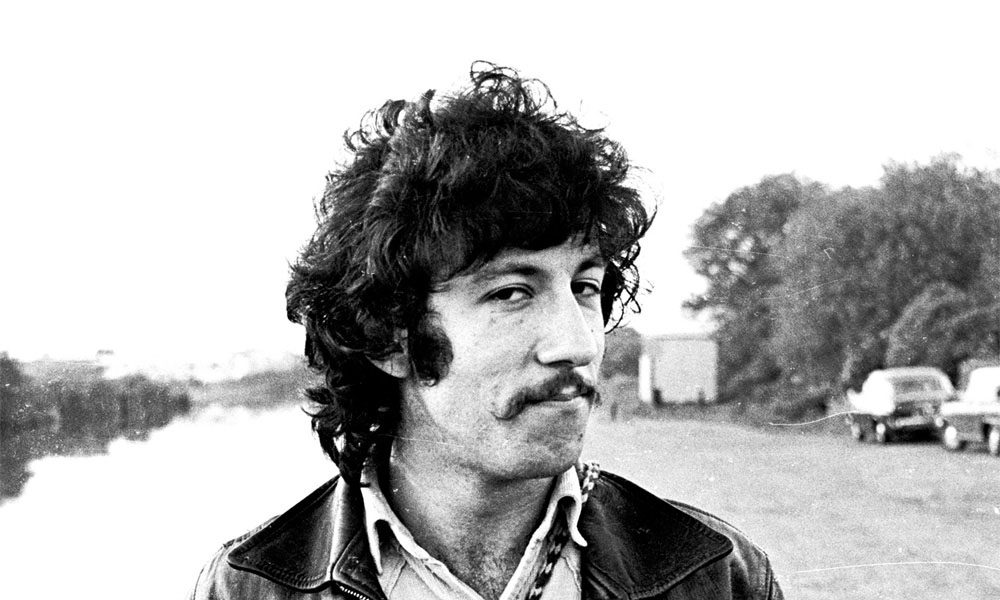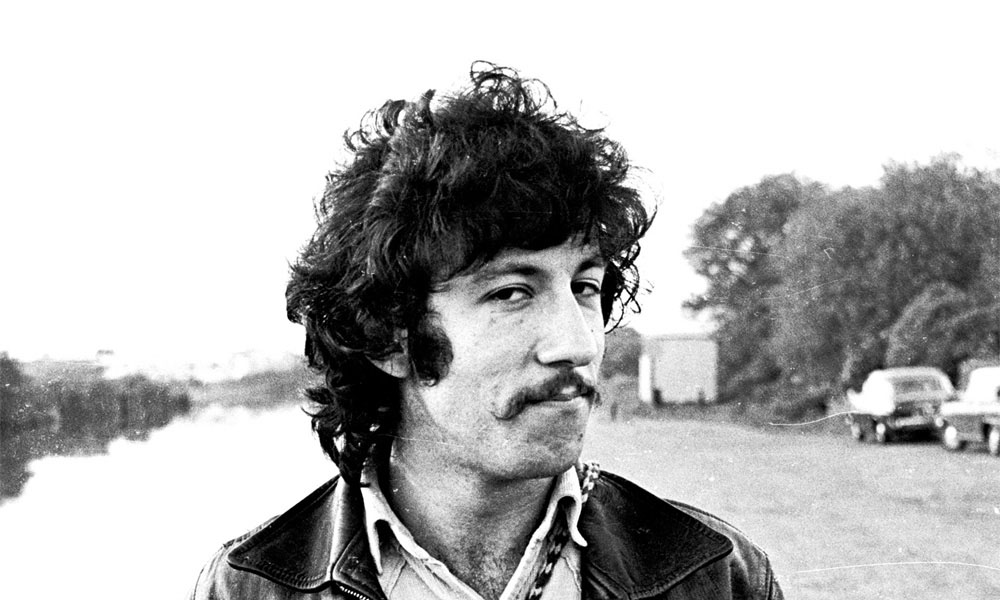 Fleetwood Mac co-founder and pioneering blues rock guitarist Peter Green has died aged 73. Solicitors acting on behalf of his family issued the following statement: "It is with great sadness that the family of Peter Green announce his death this weekend, peacefully in his sleep. A further statement will be provided in the coming days."
Green was born Peter Allen Greenbaum in Bethnal Green, London, on October 29, 1946. Born into a Jewish family, and the youngest of four children, he was a sensitive child in whom music always inspired powerful emotions. He would reportedly burst into tears when he heard the theme from Disney's Bambi because he couldn't bear to remember the suffering of the baby deer.
Teaching himself at 11
His brother Michael taught him his first guitar chords and, by the age of 11, Green was teaching himself. He began playing professionally by the age of 15, while working for a number of east London shipping companies. He first played bass guitar in a band called Bobby, Dennis And The Dominoes, which performed pop chart covers and rock 'n' roll standards.
He went on to join a rhythm and blues outfit, The Muskrats, then The Tridents, in which he played bass. By Christmas 1965, Green was playing lead guitar in Peter B's Looners, led by future Camel member Pete Bardens, where he met drummer Mick Fleetwood. It was with that group that he made his recording debut with the single "If You Wanna Be Happy."
In October 1965, before joining Bardens' outfit, that Green had the opportunity to fill in for Eric Clapton in John Mayall & the Bluesbreakers for four gigs. Soon after, when Clapton left the Bluesbreakers, Green became a full-time member of Mayall's band from July 1966.
Green made his recording debut with the Bluesbreakers on the album A Hard Road, which featured two of his own compositions, "The Same Way" and "The Supernatural." The latter was one of Green's first instrumentals, a style that would soon become a trademark. So proficient was he that his musician friends bestowed upon him the nickname "The Green God." In 1967, Green decided to form his own blues band and left the Bluesbreakers.
Green and Fleetwood convinced John McVie to join their new outfit as bass guitarist, in part by naming the band Fleetwood Mac. Although Green was reluctant to assume star billing, under his direction, they produced three highly acclaimed albums: Fleetwood Mac, Mr. Wonderful, and Then Play On. On Mr Wonderful, Green explicitly referred to his childhood traumas with his song "Trying So Hard To Forget."
"Pain, hurt and sense of loss"
As Mick Fleetwood later recalled to MOJO, it was "Peter Greenbaum baring his soul about growing up in Whitechapel, London's Jewish ghetto. For almost the first time I could feel the pain, hurt and sense of loss that Peter was expressing through the solace of the blues."
During Green's mercurial tenure with the band, Fleetwood Man scored a hit with Green's "Black Magic Woman" (later covered by Santana), followed by the guitar instrumental "Albatross," which reached No. 1 in the British singles charts. More hits written by Green followed, including such British pop landmarks as "Oh Well" ("Can't help about the shape I'm in, I can't sing, I ain't pretty and my legs are thin"), "Man of the World" ("Shall I tell you about my life?") and the dark, ominous "The Green Manalishi (With the Two Prong Crown)."
Green left the band after a last performance in 1970, as he struggled with his conflicted views on the band's success. He was eventually diagnosed with schizophrenia and spent time in hospital in the mid-70s. In 1979, Green began to re-emerge professionally, and with the help of his brother Michael, he was signed to Peter Vernon-Kell's PVK label. He produced a string of solo albums starting with 1979's well-received In the Skies. He also made an uncredited appearance on Fleetwood Mac's double album Tusk, on the song "Brown Eyes," released the same year.
In 1981, Green contributed to a new version of "Rattlesnake Shake" and "Super Brains" on Mick Fleetwood's solo album The Visitor. He recorded various sessions with a number of other musicians notably the album A Case for the Blues with Ray Dorset of Mungo Jerry, Vincent Crane from The Crazy World of Arthur Brown and Len Surtees of The Nashville Teens.
Green formed the Peter Green Splinter Group in the late 1990s, with the assistance of Nigel Watson and Cozy Powell. The Splinter Group released nine albums between 1997 and 2004.
Green was interviewed in 2008 by uDiscover Music writer Paul Sexton for a Sunday Times feature in which the guitarist, by then living quietly and in modest circumstances, was nevertheless described as "talkative and, to all appearances, content with his modest latter-day lot." By this stage, He had reverted to a more reclusive life, reflecting in that piece about his formative music experiences.
Musing on 1950s influences
"My brother Micky brought a record into the house of Humphrey Lyttleton's 'Bad Penny Blues,' on the other side was 'Basin Street Blues,' and it was really fantastic," he said. "We had a fight and he chased me round the room, and I went past the record player and it snapped the record.
"Then my oldest brother got married, and they had 45s of early Elvis Presley and Bill Haley and Santo & Johnny's 'Sleepwalk'". He noted the influence that the 1959 guitar instrumental had on Fleetwood Mac's 1968 UK No.1 "Albatross, I guess it comes from there," he said.
In February 2009, Green began playing and touring again, this time as Peter Green and Friends. In May 2009 he was the subject of the BBC Four documentary Peter Green: Man of the World, produced by Henry Hadaway. Green and the band subsequently played a tour of Ireland, Germany and England. They went on to play several dates in Australia during March 2010, including the Byron Bay Bluesfest.
Green was among the eight members of Fleetwood Mac, who – along with Mick Fleetwood, Stevie Nicks, Lindsey Buckingham, John McVie, Christine McVie, Danny Kirwan, and Jeremy Spencer – were inducted into the Rock & Roll Hall of Fame in 1998.
In February this year, artists including Fleetwood, Pink Floyd's David Gilmour, ZZ Top's Billy Gibbons and guitarists Jonny Lang and Andy Fairweather Low performed at the London Palladium in a gig celebrating Green's trailblazing work and the early years of Fleetwood Mac.
"Simple blues maestro"
Green has long since been hailed as one of rock's most stellar guitarists. In a MOJO interview in May 1994, his former band-mate, Mick Fleetwood said: "He was like the simple blues maestro turned Brian Wilson, using the format but thinking in very deep musical terms."
Mike Vernon, producer of John Mayall and Fleetwood Mac, added, "In my own personal estimation, Peter Green was just the very best blues guitarist this country has ever produced."
Green offered some insight of his own into his guitar playing in a 1996 MOJO interview. "I see guitar sounds as colours and shades," he said, "pastels that you might use to paint a picture."
"I know who I'll be listening to today"
On hearing of Green's death, Whitesnake's David Coverdale paid tribute, saying Green was an artist he "truly loved and admired." In a tweet, he said: "I supported the original Fleetwood Mac at Redcar Jazz Club when I was in a local band…he was a breath-taking singer, guitarist and composer. I know who I will be listening to today. RIP."
Peter Frampton, a contemporary of Green's, tweeted: "Most sadly, have lost one of the most tasteful guitar players ever." Yusuf/Cat Stevens added: "God bless the ineffable Peter Green, one of the unsung heroes of musical integrity, innovation and spirit. When I heard he left Fleetwood Mac in 1970 to get a real life and donate his wealth to charity, he became something of a model for me."