'A Hard Road': How John Mayall & The Bluesbreakers Blazed Their Own Path
'A Hard Road' is one of the cornerstones of the 60s British blues boom, and made the UK Top 10 for John Mayall in March 1967.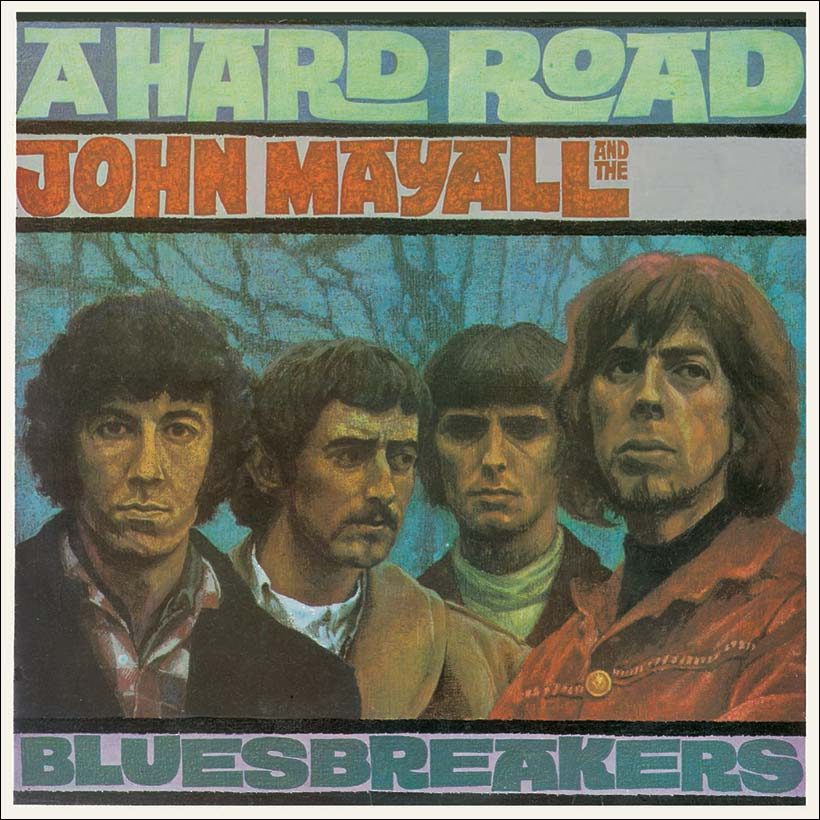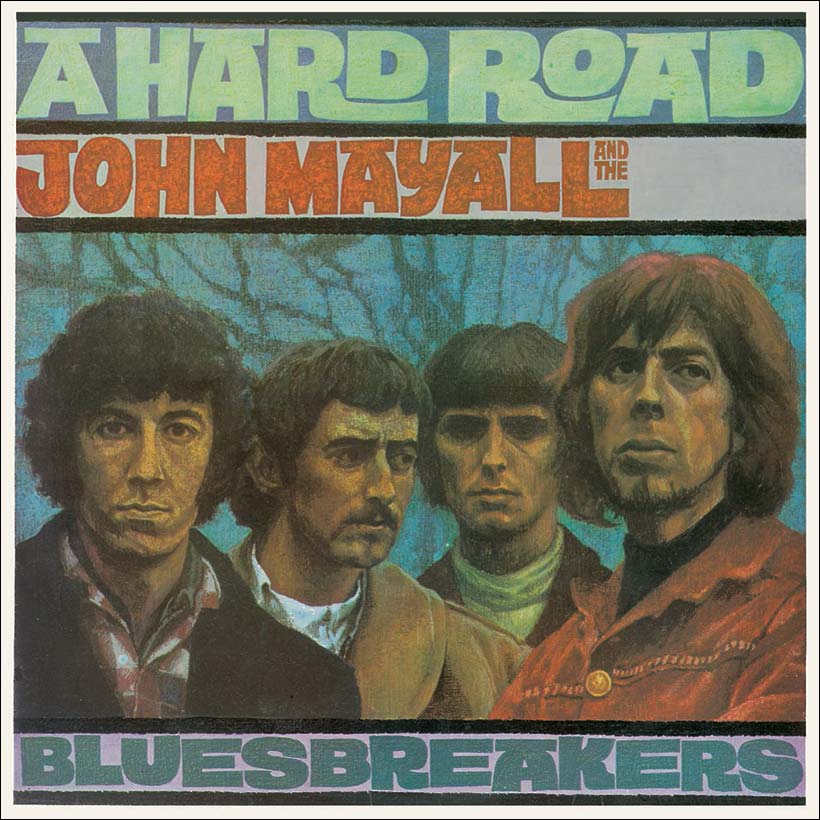 The second in the trilogy of albums that took John Mayall from scuffling around the clubs to blues-rock legend – if not quite for the reasons he would have wanted, perhaps – A Hard Road is a great record. It ranks among the finest of the British blues boom LPs, and not only because of the presence of Peter Green on guitar.
Listen to John Mayall & The Bluesbreakers' A Hard Road right now.
By late 1966, Mayall was regarded as the most authentic British bluesman of his time. That was largely due to the pure blueswailin' sound of John Mayall's Bluesbreakers With Eric Clapton, the LP that preceded this one. If he was bothered about replacing the fretwork of the departed Eric Clapton, and if Green was fretting about filling Clapton's Hush Puppies, you won't hear it on the utterly confident A Hard Road, recorded over several sessions in late 1966.
The album made the UK charts on March 3, 1967, and, later in the month, went top ten, an unusual feat for a pure blues record. Pure blues? Well, Mayall may not have sounded like Muddy Waters or Magic Sam, but never pretended to. He was presenting the music his way; it was more honest than playing the "my skin is white but my soul is black" game, and sincerity defines the blues. Mayall was a white man from Macclesfield, Cheshire, not an African-American from somewhere south of the Mason-Dixon line.
Green delivered the guitar goods, evidenced by the spine-icing "The Supernatural," an instrumental that revealed his facility for endless sustain – the antithesis of some modern axemen's 1,000 notes-per-minute typewriter playing. The bandleader sits back and lets him work his magic, offering sympathetic organ that perfectly underpins Green's tear-stained sound.
Aynsley Dunbar's drumming on the record is also noteworthy, using mallets on tom-toms, an art now abandoned by blues drummers. "The Supernatural" had a baby Green called "Black Magic Woman," which he would deliver in his next band, Fleetwood Mac, formed with John McVie, the bassist on A Hard Road.
The roots of Mac also surface in the cover of Freddie King's "Someday After A While (You'll Be Sorry)," a prototype for their version of "I Need Your Love So Bad," but even more authentically R&B thanks to the horn section of Alan Skidmore and Ray Warleigh, whose warm, fulsome flush lights up three tracks here. They also cover Elmore James's "Dust My Broom" which would form the template for almost an entire Fleet Mac album (Mr. Wonderful) A further shot of rhythm and blues lurks in the punchy cut of Willie Cobbs' "You Don't Love Me," covered by acts as diverse as Sonny & Cher and Grateful Dead, and also known as Dawn Penn's "No No No."
At the end of the original LP, "Living Alone" offered a mix of 60s beat in the clanging guitar chords, slashing slide work, and a rhythm that verged on funk, which some US bluesmen of the era were using to compete with soul music. A thirst for harder rockers was slaked by "The Stumble" and especially "Leaping Christine," a case-hardened boogie. Cohesive, uncompromising, and sympathetically produced by Mike Vernon, A Hard Road is a shortcut to a good time.
John Mayall & The Bluesbreakers' A Hard Road can be bought here.