Pop's Space-Age Scientist: The Genius of Joe Meek
Celebrating a producer who was a true master of sonic invention in British pop music.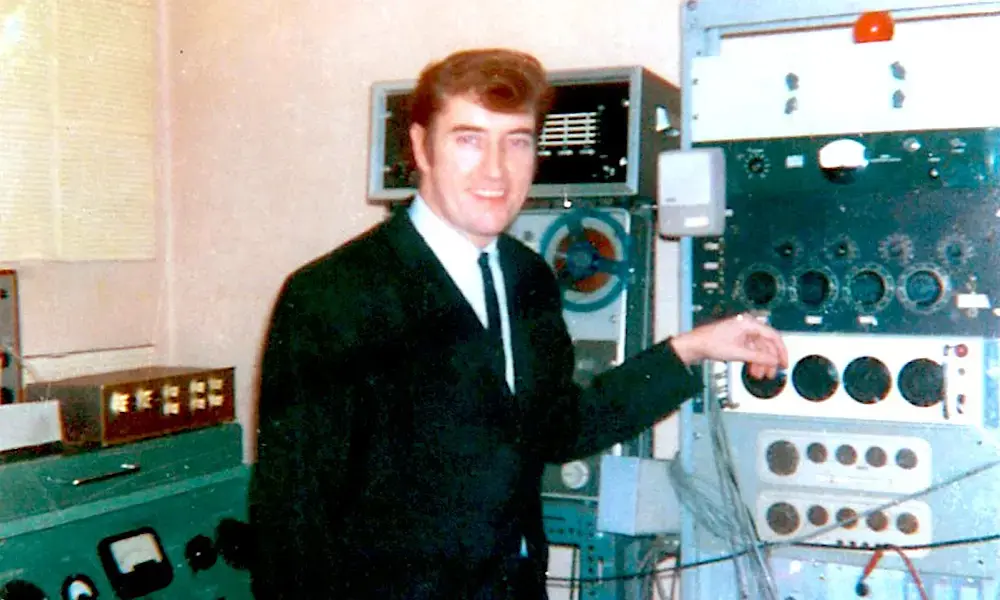 It was an ignominious end to the troubled life of a brilliantly creative studio trailblazer. The tawdry details of February 3, 1967 are that Joe Meek took a shotgun owned by one of the artists he had produced, Heinz, shot the landlady of the London home that also housed his studio, and then shot himself. He was just 37.
But rather than dwell on Meek's personal demons and the sorry last scene his life, let's celebrate a producer who was a true master of sonic invention in British pop music. In 2014, an all-time Top 50 producers list in the NME placed Meek at No.1, ahead even of Sir George Martin in a Top 5 that also included Quincy Jones, Nile Rodgers, and Phil Spector.
This, too, at a time when resources were limited, hi-fi was pretty lo-fi, and he was working on budgets a tiny fraction of those that would be available to others even before the end of the 1960s. And all this from a man who couldn't play a single instrument.
The little-known Toby Ventura
Meek worked with scores of artists, some of whom he made into stars, some who remained in obscurity and some who made their name later. In those various categories, the list included Tom Jones, John Leyton, Lonnie Donegan, the aforementioned Heinz, Shirley Bassey, the Honeycombs, Mike Berry, Cliff Bennett and the Rebel Rousers, and the little-remembered the Sharades, the Shakeouts, and the gloriously-named Toby Ventura.
But the group with whom he had what many call his finest hour, and certainly his greatest commercial triumph, was the Tornados. Their superbly evocative, space-age instrumental "Telstar" not only topped the UK charts in 1962 but became the first record by a British group to go to No.1 in America.
Born in Gloucestershire on April 5, 1929, Meek was what we would now called a "techie" from early years, dabbling in electronics as a schoolkid and then working with radar during his National Service. Initial jobs with the electricity board and as an audio engineer led him to the recording studio, where he soon showed his ingenuity by suggesting a change to the sound compression on Humphrey Lyttelton's 1956 UK hit "Bad Penny Blues."
Experiments in Holloway Road
At just 30, in the new year of 1960, Meek founded his own Triumph Records, and one of his first productions, Michael Cox's "Angela Jones," reached No.8 in the UK in July of that year. Setting up the production company RGM Sound, he grew ever more confident and experimental, working in the confines of his 304 Holloway Road home and studio.
In such limited surroundings, Meek created the haunting effects that helped John Leyton to No.1 with "Johnny Remember Me." The heartthrob actor-singer followed it with further Meek-produced hits "Wild Wind," "Son This Is She," and others. Countless other young hopefuls came to the address in the hope of having their careers advanced by Meek's production brilliance.
Many failed outright, and some, including the former Tornados member Heinz, became fleeting stars, in his case with the 1963 Eddie Cochran tribute "Just Like Eddie." Meek's own album inspired by the space race, credited with the Blue Men, wasn't even fully released until 1991, but it was fittingly titled I Hear A New World.
After his third and final UK No.1 as a producer, on the Honeycombs' "Have I The Right" in 1964, Meek found chart success harder to come by and began to feel increasingly resentful and paranoid. But his sad death should in no way overshadow some of the most quintessentially British, and endlessly innovative, recordings in pop history.
Listen to uDiscover Music's Joe Meek: Hits and Misses playlist.