'This Little Bird': 18-Year-Old Marianne Faithfull Flies High
After initial Top 10 hits written by Jagger/Richards and by Jackie DeShannon, the teenage pop star's next success came with a John D. Loudermilk song.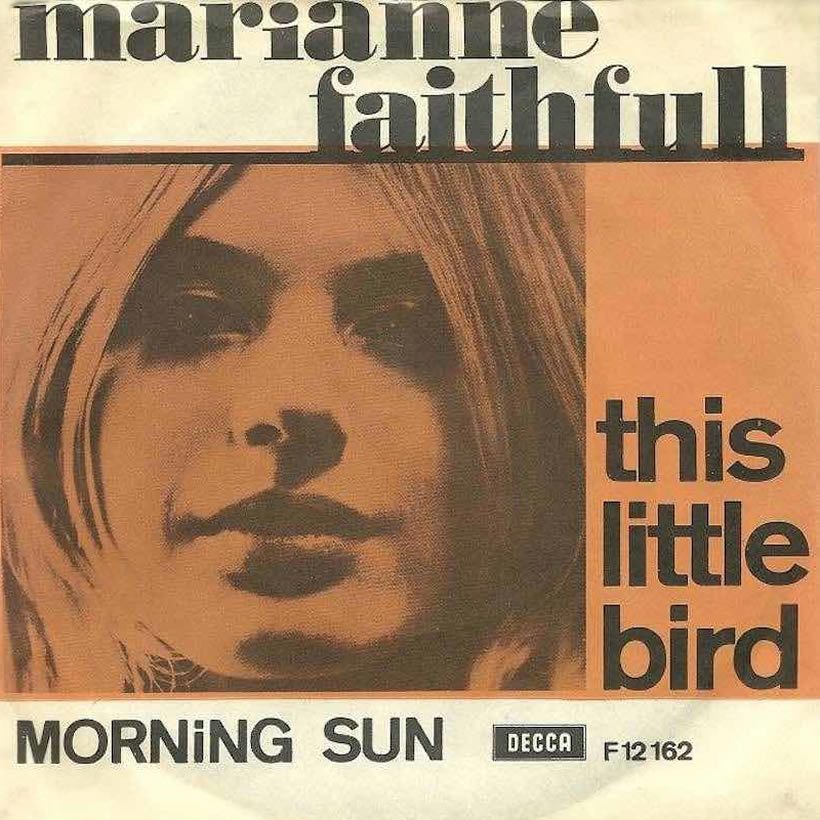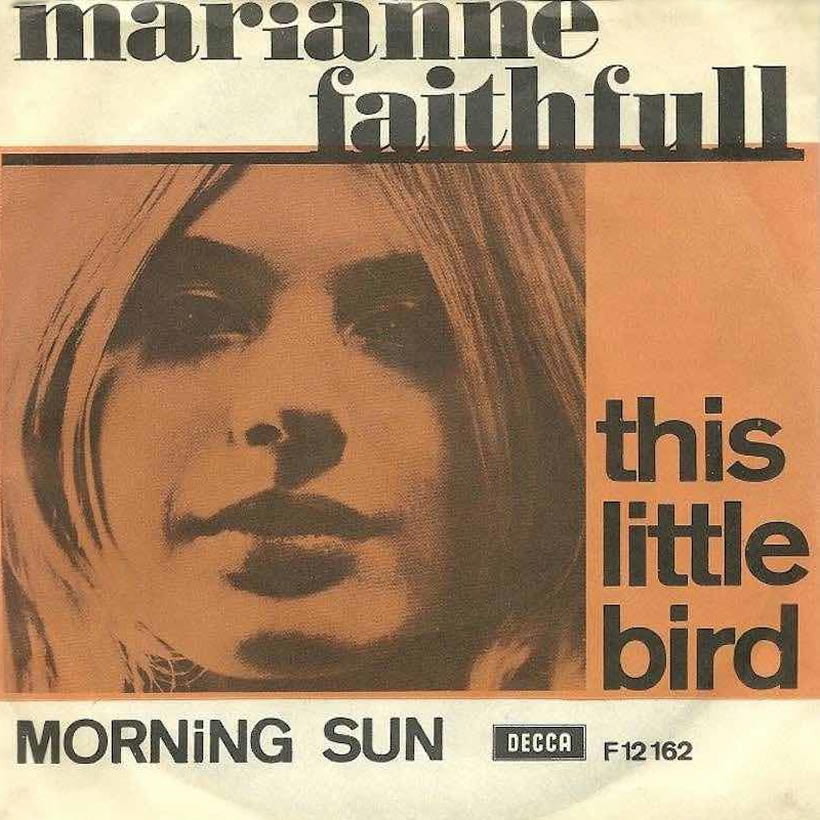 It's true that Marianne Faithfull was a member of the Rolling Stones' coterie, and that their co-manager Andrew Loog Oldham gave her (and then produced) the early Jagger-Richards composition "As Tears Go By" as her debut hit. But she went on to build her own lasting reputation.
That song made the UK charts when Faithfull was a mere 17 and a half years old, reaching No.9, and was followed by an even bigger hit with "Come And Stay With Me." The Jackie DeShannon song climbed to No.4, in a performance again produced by Oldham.
A two-album arrival
By the spring of 1965, still only 18, she was releasing her first two albums. Curiously, they appeared on the very same day, with a self-titled, pop-flavoured debut set accompanied by the more folk-oriented UK release Come My Way. Both were produced by Oldham's partner Tony Calder.
The first of those albums contained Faithfull's initial hits along with such covers as Tony Hatch's composition for Petula Clark, "Down Town," Bacharach & David's "If I Never Get To Love You" and The Beatles' "I'm A Loser." The LP also included her next single, John D. Loudermilk's "This Little Bird." That was in the last of three weeks at No.6 in the UK when it hit the Billboard Hot 100 on June 5, 1965 at No.73.
"The trouble with having a record called 'This Little Bird' is that I don't like birds," Faithfull confided in Record Mirror. "I'm being involved in publicity situations where I have to pose with birds – I've just come from the London Zoo where I've been photographed with a dove. But I can't stand even a dove.
Trouble with a bird dog
"Partly," she said, "it's because I saw the Hitchcock film  The Birds, partly it's because of a private incident." She went on to explain, in the way that pop stars did in those halcyon days, that her pet dog had once caught a bird and, while she was sleeping, deposited it on her face.
Listen to the best of Marianne Faithfull on Apple Music and Spotify.
The song went on to a No.32 peak in the States, also reaching No.6 in Ireland and No.11 in Australia. Both the Marianne Faithfull and Come My Way albums lodged inside the UK Top 15. The self-titled set containing all three hits also reached No.12 in the US.
Buy or stream "This Little Bird" on A Stranger On Earth: An Introduction To Marianne Faithfull.