'The Lexicon Of Love': How ABC Defined A Technicolor Decade
A decade-defining album, ABC's 'Lexicon Of Love' was a widescreen pop classic that gave the band their international breakthrough.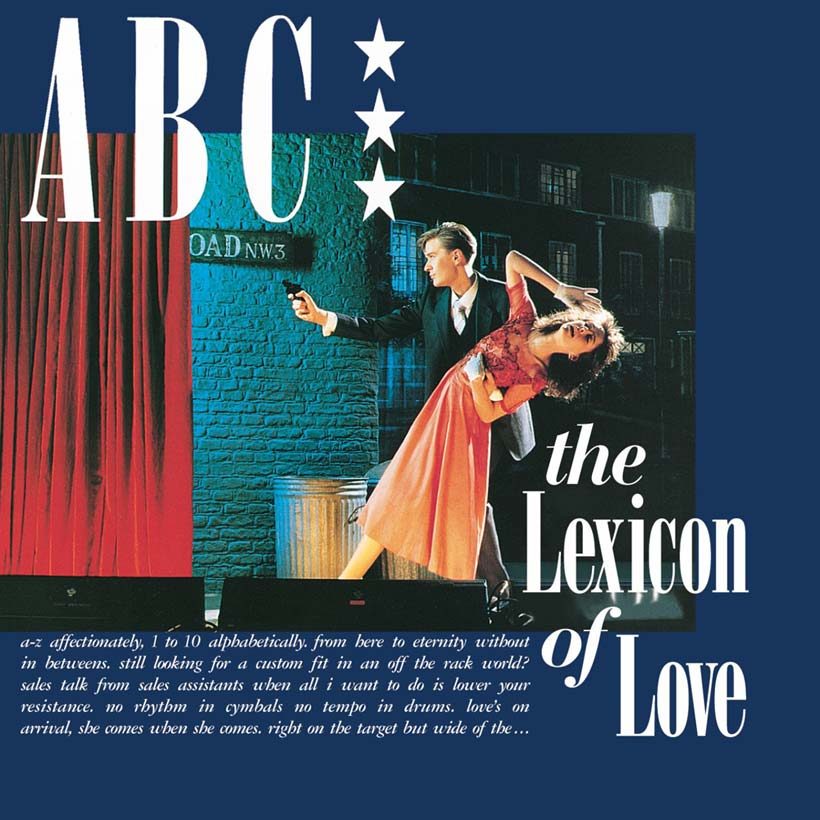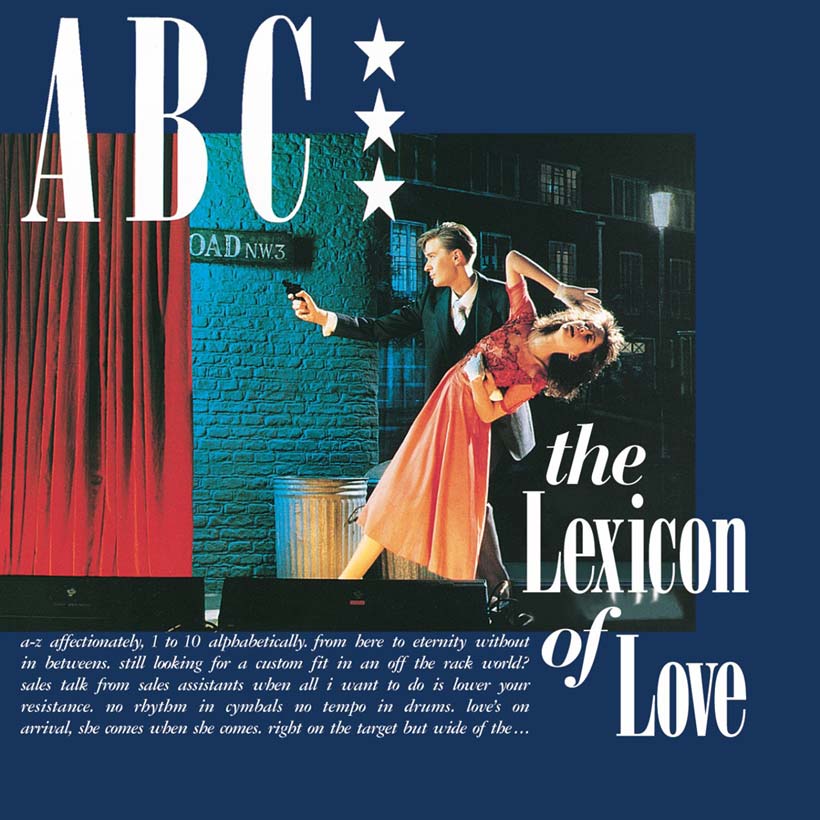 Culture exploded in a kaleidoscope of color at the dawn of the 80s. Drab Britain had decided to start dressing up and a fresh generation of artists swept through the charts like a new world order – among them Culture Club (Kissing To Be Clever, 1982), Spandau Ballet (Journeys To Glory, 1981), and ABC (The Lexicon Of Love, 1982). At the heart of this music revolution lay technology – bands could now create in their bedrooms sounds that were hitherto unimaginable outside the most sophisticated of studios. Professional recording was also getting slicker, and another innovation – cheaper video – offered for the first time easy access to equipment that could project a band, in the form of a promotional film, to record-buyers around the world.
And yet, for all of this novel new approach, there was something rather traditional about it too. Unlike the punks, this latest breed of hit-maker wasn't interested in abandoning everything that had gone before. Now the best ideas were pilfered from the past and weaved seamlessly back into the present.
Listen to The Lexicon Of Love now.
ABC's Technicolor masterpiece, The Lexicon Of Love, borrowed the rich orchestration of the Norrie Paramor records of great British 60s pop and spun it through Trevor Horn's crisp production cycle to create something effortlessly modern, but somehow rather classical as well. It sometimes felt as if ABC frontman Martin Fry owed as much to pre-Beatles heartthrob Adam Faith as he did to anything more contemporary.
Martin had joined Mark White and Stephen Singleton in Vice Versa after he interviewed them for a Sheffield fanzine called Modern Drugs. Little of their work reached the wider public, but a couple of singles and a cassette album were released. After seeing Chic in concert, the band retreated from view to work up a new sound. Out went the edgier electronica and in came strings – lots of them – and a more club-oriented approach. Signed to the EMI imprint Neutron, part of the legendary Parlophone label, the band now known as ABC had a hunch that Martin's sharp lyrical wit would play well against a more rhythmic orchestration.
Their debut single (re-recorded for the album with Trevor Horn), "Tears Are Not Enough," was a competent piece of club-pop that peaked at No.19 in the UK charts in November 1981. By the following spring's "Poison Arrow," the band had paired with the legendary producer, coming off the success of his band The Buggles and the rather unexpected hits he'd had with Dollar. Horn fashioned their rather tinny MOR sound into something that leapt powerfully from transistors belting out Radio 1's daytime AM broadcasts. "Mirror Mirror (Mon Amour)" and "Hand Held In Black And White" sounded like perfect modern pop, with Martin later billing the work as "widescreen."
With The Lexicon Of Love, released on June 21, 1982, Trevor, working with future Art Of Noise musicians Anne Dudley, JJ Jeczalik, and Gary Langan, was to find that cinematic scale again. Album opener "Show Me" is a call to arms, insistent in its tone and the perfect sonic manifesto the band had set its sights on – fusing the ambition of groups such as Magazine with the sound of Chic.
"Poison Arrow" was the band's international breakthrough, making charts around the world and, latterly, even breaching the US Top 40. In the UK it made No.6 and was supported by a strong video. Running alongside the rich orchestration of "Many Happy Returns" and "Valentine's Day" – issued as a single in Japan – it made up the first side of the LP, which was recorded with Trevor in around six weeks.
"The Look Of Love (Part One)" is that familiar hit on both sides of the Atlantic, peaking at UK No.4 just before the album's launch and hitting No.18 in the US. That it borrows its title from the Bacharach and David songbook seems perfectly fitting (in fact, the band was to perform a Bacharach and David song, "I Will Never Fall In Love Again," on their upcoming tour). Dusted down for a 1990 remix that charted again, "The Look Of Love" remains a radio regular in its original form to this day.
"Date Stamp" and "4 Ever 2 Gether" – credited to ABC and Anne Dudley – maintain the set's steady momentum. In many ways, The Lexicon Of Love felt like a concept album, so tightly did it carry the listener along its 10 tracks. Arch lyrics, swelling strings, and punchy melodies proved a potent draw for record buyers, who rewarded the album with four weeks at the top of the UK charts and a 50-week run in total.
"All Of My Heart" is arguably the album's crowning moment: a lush ballad that peaked at UK No.5 as the band embarked on a worldwide tour. "The Look Of Love (Part Four)" served as the set's final bow: a glorious throwback to a former glory that does the job perfectly – inviting the listener to go back to start straight again.
ABC built much of this material into the 55-minute, Julien Temple-produced Mantrap, a LaserDisc and video release that seized on the band's cinematic appeal. A curiosity even at the time, it failed to find the critical acclaim its parent album had achieved. Perhaps it tried too hard to fill in the visual blanks that fans' imaginations were doing a much better job of, and, thus far, the film remains unavailable on DVD.
The Lexicon Of Love had created a platform the band ultimately struggled to build from. The success had been so sudden, the praise perhaps a little too loud. Martin famously tried to flush his gold lamé jacket – so evocative of this era and central to the band's look – down a toilet in Japan, and 1983's follow-up, Beauty Stab, was a determined attempt to leave the sound and style behind. In time, however, the band would feel comfortable enough to return to it. There are echoes of The Lexicon Of Love in 1987's Alphabet City and the band's greatest later success, the glorious When Smokey Sings.
In 2016, Martin announced he had recorded a belated follow-up, The Lexicon Of Love II. There was no Trevor Horn this time, but Anne Dudley was back to help him craft the sound to match his arch, playful lyrics. It takes a brave man to try to recreate past glories and, while the 1982 album would ultimately prove a tough one to beat, The Lexicon Of Love II's immediate UK Top 5 placing and widespread acclaim suggested that the gold lamé jacket was feeling a far better fit once more.