Why DJs Still Flock To The Sound Of Chess Northern Soul
For the ravenous Northern soul collector, one label consistently brought the goods: Chess Northern soul classics continue to epitomize the sound today.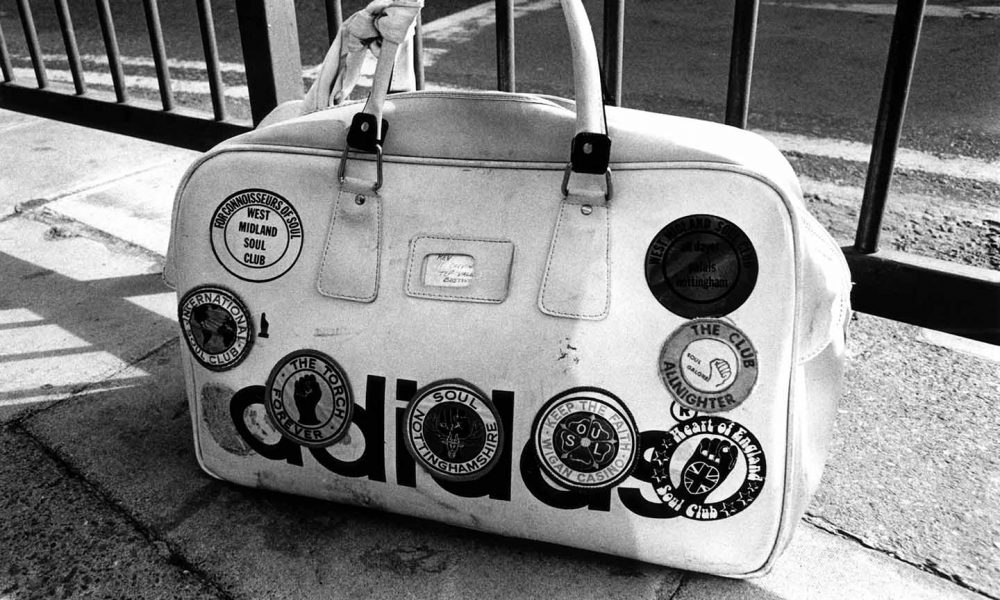 Let's say a Northern soul all-nighter runs from 10pm until 6am, and an average 60s 7" single runs for two minutes, 50 seconds. The dancers want a seamless experience: there are no breaks between the records. You will need a minimum of 192 singles to keep the floor filled for eight hours. Add the complication that the Northern audience is composed mostly of true aficionados, many of whom have kept the faith for years on end, meaning this is not an easy-to-please crowd: you will need to throw a few WTF? tunes in – great records they have never heard. It's little wonder that Northern soul DJs are ravenous for music, and even today, some 50 years since Northern soul began to break from the club mainstream, new records are being unearthed, many of them coming from the plethora of Chess Northern soul recordings that collectors salivate over.
For many fans, the epitome of Northern soul is the sound of Chicago soul, and at the heart of the city's music was one record company: Chess. Though known for blues and rock'n'roll, Chess was a powerhouse of soul music, repeatedly delivering the beautiful, sensitive yet gutsy, sophisticated, and well-arranged sounds its home city has become famous for.
Chess Records - A Brief History
But there was a certain chaos at the heart of Chess. It released so much music that a lot of it slipped through the cracks. The essence of Northern soul is great sounds that the wider world has not heard, and Chess Northern soul more than fits that description. You are in with the in crowd when you hear it – though Dobie Gray's hit of that title is too well-known to be a serious Northern sound today.
Anyone can play a record that was a hit, but only a few can play a record that even the artist did not know had been released. The acetates, the white labels, the never-made-it-past-test-pressings, the found-on-a-quarter-inch-tape-in-a-garage, the cassette untangled with a Biro, the unmarked blank label: all are meat and drink to the Northern soul fanatic. And Chess, with its sprawling roster, talented producers, limited promotional resources, occasional distribution difficulties, and, above all else, a glut of great singers that the company somehow could not resist recording, even though it had more than enough product to deal with, has always been the perfect soul source for Northern crate-diggers. Just when you think you've got the discography sorted, another Chess Northern soul classic turns up on the label or its subsidiaries Checker, Argo, Cadet, and Cadet Concept – or on no label whatsoever. Chess Northern soul is rare soul heaven.
Rare soul, famous name: Bobby Womack, both with his family group The Valentinos and solo, cut early tracks at the label, though only four emerged during the 60s. This left the likes of the gentle yet insistent "See Me Through" to be discovered by successive generations of fans, having been excavated from the archives for compilation albums during the 80s – and, at last, it's making a deserved debut on 45 on the 7" box set Chess Northern Soul: Volume III. Far less well known, Jo Ann (aka Joann) Garrett's "Foolish Me" also finally appears on 45 on the same collection, after languishing on her hard-to-find album Just A Taste since 1969.
Chess' Northern beats emerged at around the same time soul was getting a grip on the public's imagination; a lot of Northern is fairly commercial, easy-to-appreciate music that somehow failed to capture the audience it deserved. Tunes such as Etta James' "Mellow Fellow" or Jackie Ross' "Take Me For A Little While" were contrastingly styled, highly soulful records that should have been as big as anything Martha & The Vandellas or The Marvelettes released, but somehow missed the cut. Tony Clarke's "Landslide" had everything that a 1965 Marvin Gaye hit had – except the chart status and Motown's marketing machine. Resurrected by Northern DJs in the 70s, these tunes found a new appreciative audience.
Some records spread beyond the Northern scene into other rare soul arenas: Terry Callier's "Ordinary Joe" is now regarded as a famous early 70s soul tune thanks to Northern play which then saw it shift into the UK's rare groove clubs in the mid-80s. However, Callier's original 1972 single flopped badly, hardly anybody heard it, and in fact, the frustrated singer had already handed the song to Jerry Butler in 1970, in the hope that the hit-making vocalist's status might bring his song the attention it deserved.
Chess' A&R department, fronted by Ralph Bass and Billy Davis, also had a keen ear for a great vocal ensemble. The Radiants were one: a group of shifting personnel that issued 14 singles on Chess without enjoying huge sales. But they're still heard, with "Hold On" and "I'm Glad I'm The Loser" both providing calls to the sprung dancefloor, and "Voice Your Choice" tempting fans of mellower Chicago 60s sounds.
The Starlets were even unluckier, taping top tunes for Chess, but only one 45 was released, 1967's "My Baby's Real"/"Loving You Is Something New," though as The Gems and Girls Three they saw other material hit vinyl. Minnie Riperton, a 70s soul star, was a member of the group. You'll find speculation online that one of the trio's number was Joy Lovejoy, who issued one single for Chess, "In Orbit," again in '67, another Northern monster. If Joy was actually Minnie – as is sometimes suspected – she was damping down the fire in her voice somewhat.
Nothing is really known about Joy, and much the same applies to Jeanette Nellis, whose "Wait," cut for Chess in '63, is as rare as toothpaste for poultry. The label's catalogue is littered with these one-offs and little-heards. Joe Cato cut a 45 for Chess in '67; otherwise, he appeared on record purely as a guitar-playing sideman and you can hear his licks embellishing his fine "I'm So Glad" dance tune. Amanda Love is another little-heard vocalist whose talent was resurrected by rare soul DJs thanks to her moodily bluesy "You Keep Calling Me By Her Name," which was picked up by Chess from the obscure Starville label that same year. She later worked as a jazz singer under her real name, Amanda Bradley.
Gene Chandler enjoyed a lengthy star status, scoring with "Duke Of Earl" in 1962 and remaining a big name right through the disco era. As one of Chicago's keynote voices, it was inevitable that Gene would arrive at Chess sooner or later, and he cut several singles for its Checker imprint between 1966-69, one of which, the B-side "Such A Pretty Thing," became a strong Northern spin. Another famous voice on Chess was found outside the context he is usually remembered for: Johnny Nash had been recording since the doo-wop days and later became a star as one of the first American singers to try reggae, bringing Bob Marley his first taste of success by covering his "Stir It Up." Nash cut three singles for Chess in 1964, two of which, "Strange Feeling" and "Love Ain't Nothin' (Monkey On Your Back)," were Northern dancers.
Chess seemed to take everything as an opportunity for a rave-up, turning jazz clarinetist Woody Herman into a psychedelic soul musician, session guitarist Phil Upchurch into an ersatz Hendrix, and even making Chicago gospel group The Kindly Shepherds into uptempo belters on their mighty "Lend Me Your Hand." Mitty Collier was known for the dirt-slow ballad "I Had A Talk With My Man Last Night," which suited her to a T, but her previous release had been the far bluesier, Latin-infused "Pain," which shakes the current European popcorn scene. Bluesman Little Milton blasted out "Grits Ain't Groceries," the perfect mix of uptown soul and ghetto R&B. Chess could have been recording these for the Northern scene, they are so perfectly fashioned for it, but Northern is a retrospective appellation: a record is a hit on its dancefloors only because Northern jocks chose to play it years after it was made, not because folk in the 60s were trying to appeal to it.
Chess' empire began to crumble in the early 70s and the majority of its sounds tempt the 6Ts dancer rather than the "modern" Northern acolyte. But the label's status in the legends of soul's north is assured: Chess Northern soul is some of the greatest soul music ever made, but it took it a decade or so to find its true and appreciative, faith-keeping audience.
The 7" box set Chess Northern Soul: Volume III can be bought here.