The Glorious Gospel Of Peacock Records
A guide to some of the best gospel music from a powerhouse imprint.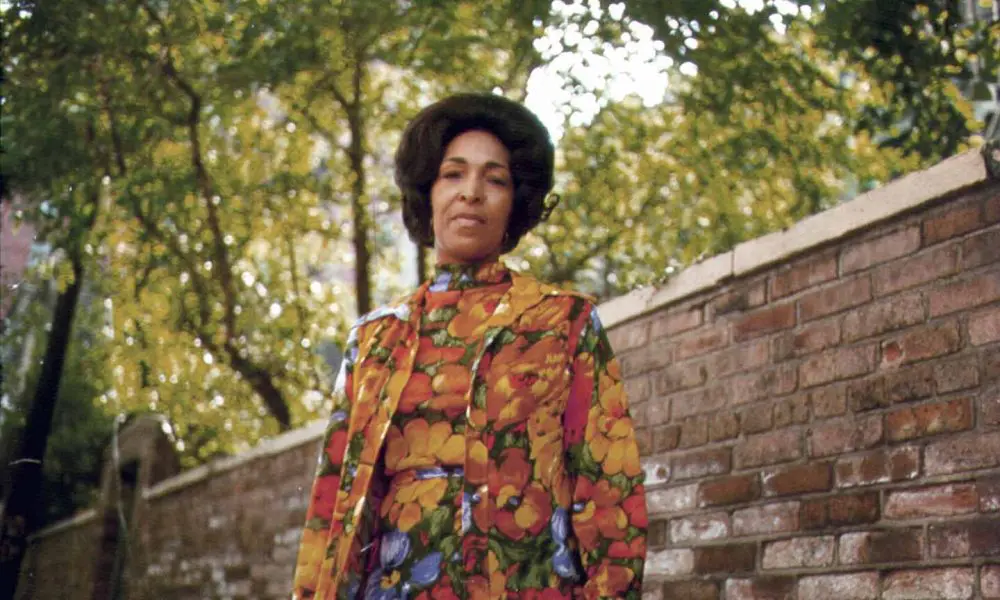 "Credit will have to be given to such pioneers as Don Robey out of Houston, Texas, starting the ball rolling with the Blind Boys of Mississippi. Peacock Records is one of the largest recording companies in the country today, owned by a Black man," Brother Sylvester Henderson, a popular gospel disc jockey, producer, and promoter, proclaimed in a 1970 column in the Soul newspaper. Peacock Records was, by then, an institution, one that listeners, radio announcers, and retailers alike depended on for the best in gospel, blues, and soul recordings.
Robey began Peacock Records in 1949 and for the next thirty years, recorded artists that would shape the global trajectory of popular music, beginning, most directly with Big Mama Thornton's "Hound Dog," one of the foundational songs in rock and roll history. Robey helped shift the public's perceptions of R&B music, which people "felt to be degrading…low, and not to be heard by respectable people. People believed that for years," he told Billboard.
Listen to the best gospel from Peacock Records now.
While the label's R&B and blues roster boasted Memphis Slim, Clarence "Gatemouth" Carter, Bobby "Blue" Bland, O.V. Wright, and Billy Davis & The Legends (prior to The Fifth Dimension), Robey developed a sprawling gospel division that eventually became known as Songbird, getting in on the ground floor of the careers of popular gospel acts like The Mighty Clouds of Joy, The Williams Brothers, The Jackson Southernaires, The O'Neil Twins, and Rev. Cleophus Robinson. As gospel evolved, Peacock didn't limit itself to traditional gospel. They helped some of their artists like Tessie Hill, Josh Albert Hailey, and Liz Dargan and the Gospelettes cultivate a contemporary edge.
Robey sold the label to ABC-Dunhill Records in 1973, turning over 2,700 composition copyrights, and the entirety of the master recording catalog which included over 2,000 unreleased recordings. In 1998, the Peacock Gospel Classics series made some of the gospel division's output available digitally for the first time. Here are a few highlights to begin with.
Five Blind Boys of Mississippi – Our Father
The Five Blind Boys of Mississippi had only recorded a few sides prior to joining the Peacock roster in 1950, but they struck gold at their first session with "Our Father," which took them all the way to #10 on the R&B charts in January of 1951, selling an estimated half a million copies. With lead vocalists Archie Brownlee and Rev. Percell Perkins, the group became stars in the gospel world. Gospel historian Anthony Heilbut wrote that Brownlee would "demolish huge auditoriums with the bluesiest version of the Lord's Prayer ever recorded."
The artists that they influenced would make their sound an essential ingredient in popular music. Ray Charles' bandmate and musician, Renald Richard, said, "[Ray] used to talk all the time about Archie Brownlee, how much he liked him. Then he started to sound like him, turning his notes, playing with them to work the audience into a frenzy!" The group's last recording with Peacock, My Desire, earned a Grammy nomination in 1974. They continued to tour internationally into the 1990s.
Inez Andrews – Lord Don't Move the Mountain
From the moment her 1958 recording of "Mary Don't You Weep" with The Caravans hit the airwaves, Inez Andrews was believed to be the next big thing in gospel music, a singer/songwriter with a multi-octave range. She signed with Peacock in 1964 with her group The Andrewettes, but by 1967 was a solo act.
Her recording of Doris Akers' "Lord Don't Move the Mountain " cracked the Top 50 of the R&B chart in 1973 and was the #2 gospel album on Ebony's music poll that year just behind Aretha Franklin's Amazing Grace (which contained Andrews' arrangement of "Mary, Don't You Weep"). Vogue wrote, "She erupts from an initial, polite, Sunday-best gentility into a screaming, ranting revivalist…recommended for anyone who loves great singing." Andrews stayed with Peacock until 1978, earning a Grammy nomination for 1976's War on Sin.
Lord, Don't Move The Mountain
Dixie Hummingbirds – Loves Me Like a Rock
By the time the Dixie Hummingbirds hit the #2 spot on the pop charts in 1973 joining Paul Simon on his single, "Loves Me Like a Rock," the group had been singing together for forty-five years. They signed with Peacock in 1952, just three years into its existence, and remained with the label until 1978. Credited as inspirations for R&B legends Jackie Wilson, James Brown, and the Temptations, the Hummingbirds were one of the few groups who managed to take gospel into unconventional venues like Cafe Society and the Newport Folk and Jazz Festivals without alienating their gospel base. Lead singer Ira Tucker told Blues & Soul, "Don Robey spent 25 years trying to persuade us to get into R&B. But everybody in the group chose to make financial sacrifices to stay in gospel." The group earned a Grammy Award for their recording of "Loves Me Like a Rock" sans Simon in 1973.
Carl Bean and Universal Love – Something for Nothing
Carl Bean came to Peacock with a wealth of experience with gospel heavyweights under his belt: he was in Bishop William Morris O'Neil's choir at Harlem's Christian Tabernacle, recorded with Calvin White's Gospel Wonders on their 1965 hit "Long As I've Got Jesus," as well as with the Gospel Chimes at Atlantic Records and toured with Alex Bradford. He moved to Los Angeles in the early 70s and with O'Neil's choir director Alahaundra Romeo and Craig Pearson formed Universal Love. The group's only Peacock album, All We Need is Love, took a turn towards the progressive side with a set of message songs aimed at the general market that failed to reach the masses. Young, however, remembered Bean when he became an executive at Motown and facilitated Bean's recording of the gay disco anthem, "I Was Born This Way," which inspired Lady Gaga's hit of the same name.