In Praise Of Steely Dan's Enigmatically Brilliant Walter Becker
'He was cynical about human nature, including his own, and hysterically funny,' said his longtime creative partner Donald Fagen.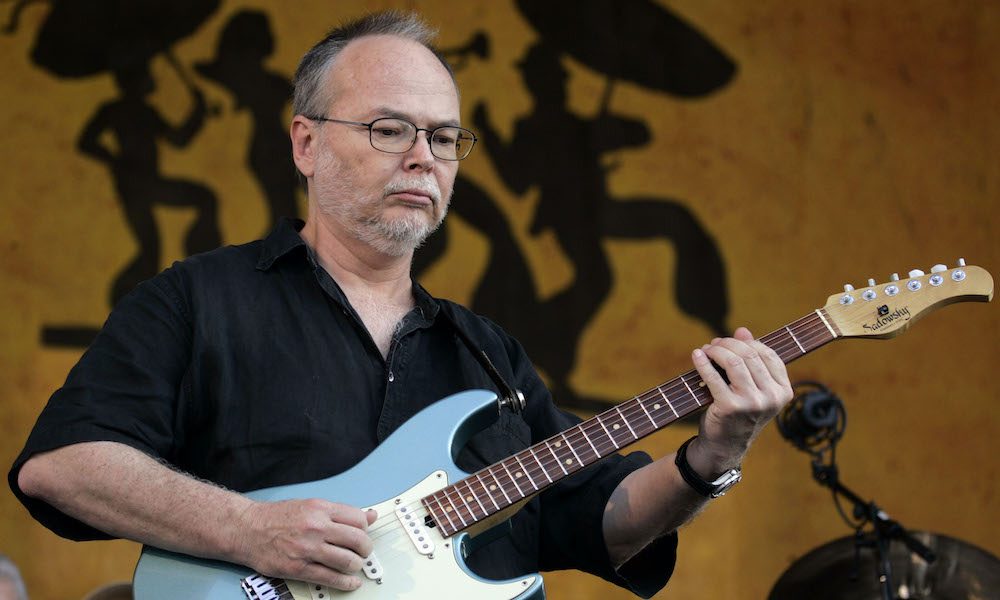 Walter Becker, who with Donald Fagen formed the nucleus of the truly unique creative presence of Steely Dan, elicited career-long admiration from fans, critics and those close to him.
On Becker's death on September 3, 2017, Fagen observed: "He was cynical about human nature, including his own, and hysterically funny. Like a lot of kids from fractured families, he had the knack of creative mimicry, reading people's hidden psychology and transforming what he saw into bubbly, incisive art."
For Michael McDonald, who toured with the group and appeared on four of their albums, it was also Becker's view of the world that made him a one-off. He told Billboard: "As cynical as he could be about the world – and his sense of humor was biting, to say the least, and it was hilarious, his take on things – he seemed to value every human being he ever met. And I think that says a lot about a person."
Walter's daughter Sayan shared a moving tribute to her father in which she wrote: "You loved music more than anyone I know. You're always there bobbing your head to each beat, doing a little dance here and there, or sitting over there with your big headphones on and swaying back and forth."
This writer was fortunate to interview Becker on two occasions separated by 13 years, experiencing his Sahara-dry sense of humor first hand. He exuded a kind of mordant nonchalance which seemed rather impenetrable at first, but which concealed the deep commitment to the craft of music-making that Sayan described so vividly.
The first meeting was in New York, his home state, where he was born in Queens on February 20, 1950. The interview, for the London Times, was with both Becker and Fagen, in 1995, when Steely Dan were about to release Alive In America, their first concert album and indeed first new release since 1980's Gaucho. The live disc was recorded on the later line-up's 1993-94 shows, the first by Steely Dan since 1974.
They went on to make up for lost time with an intense live schedule in subsequent years, which has continued after Becker's passing. But back then, the improbability of their prominence was not lost on him. "We threw away a perfectly good 18-year run of high-profile reclusivity," he said without cracking a smile, "by going out and showing ourselves in these stadiums and arenas. It was just a point we had arrived at."
Observing the mystique that had built up around the group's name during their non-touring years, he said: "I think it's true that we tried to create a collective Steely Dan identity of a band, or collective artistic identity, even past the point where we didn't really have a band anymore and it was primarily the two of us. Rather than try and build ourselves up as individuals and heighten our notoriety, we kind of hid behind that to a certain extent."
An example of the darkly comedic interplay between the two old friends came as we discussed the 1980s, in which Steely Dan were largely mothballed. "There's a lot of people who wish they'd sat out the 80s, right?" said Fagen. In the next breath, Becker added: "And there's a lot of people who I wish had sat out the 80s."
The second interview took place on the telephone in 2008, at the time of Becker's second solo album Circus Money. Speaking from his home in Maui, Hawaii, he told me: "The starting point for the album was a couple of years' intense Jamaican music immersion programme that I had going on in my apartment," he muses. "I knew I wanted to make an album that exploited what I found appealing about that music."
Listen to uDiscover Music's Steely Dan Best Of playlist.
By then, Steely Dan were on the road extensively, as they have continued to be. "Touring for us now is a vastly different enterprise than it was then, and very enjoyable," said Becker. "During the 70s, Donald and I basically wanted to write songs and make records. Touring interfered with that and was not as satisfying."
But in his modest assessment of how he was personally regarded by the world at large, Becker showed an unpretentiousness which complemented the creativity of an artist we will miss greatly. "Among people who already know who I am, it's most likely through Steely Dan," he said. "It's neither been my goal to make what I'm doing similar to Steely Dan or to make it different. To the extent that there's resemblance and continuity, that's fine with me."
Buy or stream The Very Best of Steely Dan.