Rebel Music: 11 Of The Best Reggae Protest Songs
Whether fighting for the legalization of cannabis or battling dark forces in politics, the best reggae protest songs spoke to their times yet continue to resonate today.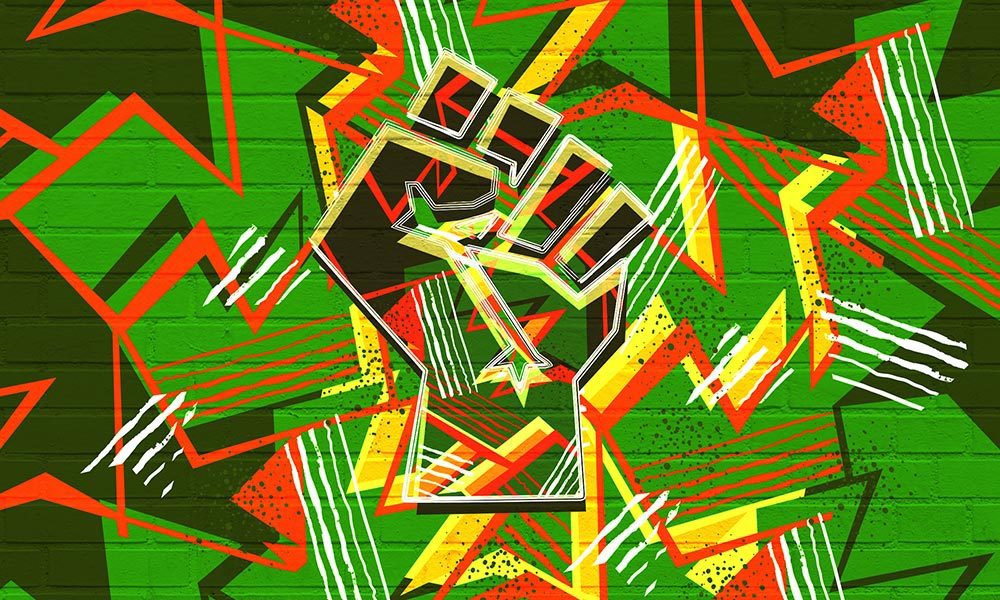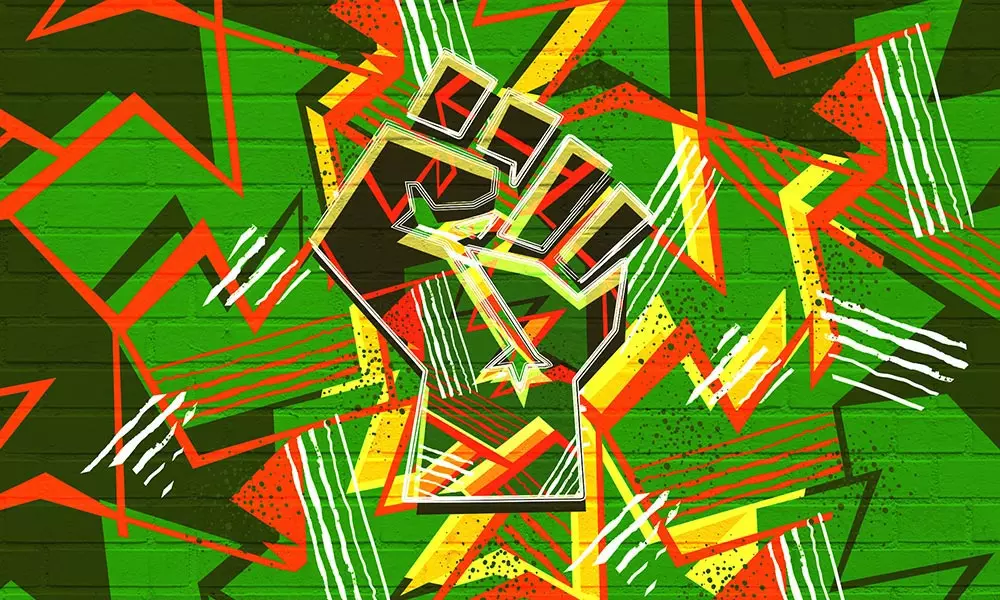 Whether warning rudies of doom around the corner, fighting for the legalization of cannabis, or battling dark forces in politics, the best reggae protest songs have spoken to their times and yet continue to resonate today. Here are 11 of the best reggae protest songs that remain timeless classics.
Alton Ellis And The Flames: Cry Tough (1967)
The rude boy was celebrated and reviled on record in the 60s – but mostly celebrated. Singers in Kingston, Jamaica, knew their audience contained a sprinkling of rudies, the sharply-dressed bad boys who were shootin', lootin' and bomb-throwin' their way around town. And since Jamaican music always commented on current events, rudies were mostly lionized: a rudie on your side was not a rudie against you, after all.
Some artists, such as The Wailers on "Jailhouse," saw the rude boys as youths fighting a system that was against them. Others, such as Desmond Dekker on "007," saw doom coming when the soldiers were called in, but Dekker took the stance of an observer, not commenting one way or another. But "Cry Tough," released in 1967 by Alton Ellis And The Flames, was unambiguous.
Ellis had no time for badness; he'd already sung of "The Preacher," who "don't like rude boys"; had warned rudies "Don't Trouble People"; and advised a "Dance Crasher" to take up boxing instead, if he wanted to fight. But "Cry Tough," with its dramatic opening, deep wailing backing voice like a funeral lament sung by Lloyd Charmers, and Alton's dark warning ("How can a man be tough, tougher than the world?") was one final attempt to sing some sense into the rudies. It didn't work, of course, and Alton abandoned trying to change their attitude with music when he was threatened by some bad boys. But while most rude boys' names are forgotten, the brave Alton, singing against the tide of fashion, is not, and "Cry Tough" remains one of the best reggae protest songs.
Junior Byles: Beat Down Babylon (1971)
Rastas' battle with Babylon, as in the Babylonian "shitstem" that treated them like the lowest of the low, is well documented in reggae. More specifically, actually battling Babylon as represented by the police… well, that's not so common. And it certainly was quite scarce in 1971, when Lee Perry released this anthem by Junior Byles, a man just making his way through the beginning of a solo career marked with moments of genius.
Junior didn't mince his words. His song, over a brutally blunt rhythm track, said he was going to "whip them, whip them" because he was "starving" and "dying for salvation" that could not come while he was being oppressed. It even admitted that this song might spark a revolution. In a way, he was right: Byles' song was a runaway hit in Jamaica, triggered at least 14 further songs on the same rhythm track, and helped make it acceptable to use Rasta language such as "I and I" in reggae songs. Junior never saw his revolution, and remains poor, despite recording several further reggae landmarks. But what a glorious, unambiguous contribution to reggae this remarkable single was.
Bob Marley & The Wailers: Rebel Music (3 O'Clock Roadblock) (1974)
From Marley's exemplary Natty Dread album, the brilliance of this song is often overlooked in favour of the likes of "Get Up, Stand Up," "War" and other more celebrated songs. Any of them could hold their own among the best reggae protest songs, but "Rebel Music (3 O'Clock Roadblock)" is important because it explained to the world the oppression Marley and his fellow Jamaicans operated under.
The island was widely seen as just a paradise island for holidays at the time. Bob, however, told of the reality for the poor, and he was building a global audience that would hang on his every word. Political tension, violence, police harassment, ethnic strife, haves and have nots, the battle between dreads and baldheads, extreme poverty alongside vast wealth – all combined to make the pressure close to intolerable in the Jamaica of the 70s. Yet, in the use of two words, "open country," Marley contrasts the evident beauty of the Isle Of Springs with the ugliness of the situation inequality had created.
He doesn't waste a word: this song is not packed with lyrics, but his message is clear and pointed. He has a tiny stick of ganja that would harm nobody but which would see him arrested and beaten if he didn't flick it away into the night. He was not free to be what he wanted, which was simply free. The closing confrontation, "Ain't got not birth certificate on me now" (pronounced "surfiticket"), is thrown in just to ram home how ridiculous the situation is. Bob tackled the other side of the coin on "Burning And Looting," one of his fiercer, darker lyrics – there were also roadblocks of burning tires used to protest in Jamaica – but this says more in very few words. Rebel music? This song defined it.
Rebel Music 3 O'Clock Roadblock (1974) - Bob Marley & The Wailers
Jimmy Cliff: Vietnam (1969)
When a pundit asked Bob Dylan what the best protest song was, Dylan must have sent him scurrying away baffled when he named "Vietnam" by Jimmy Cliff. Released in 1969, Cliff's musing on the Vietnam War was made personal: he'd received a letter saying his friend was expecting to return from the war that summer. Then his friend's mother comes to him and tells him she has received the telegram every mother dreads. As the end of the song, which hovers stylistically between brassy British mod-pop and late 60s reggae, Cliff demands that the war must end. It wasn't his biggest hit, it wasn't his best record; but, one of the best reggae protest songs of the era, it had something vital to say through a tale that anybody could identify with.
Junior Murvin: Police And Thieves (1976)
When "Police And Thieves" came out of nowhere, a story went around that singer Junior Murvin was an unknown who'd received a vision of a song and felt somehow urged to go to Lee Perry to record it. Not quite true. Murvin was already a veteran of the reggae scene of some eight years, mostly recording as Junior Soul, and Perry, who'd heard him singing in a club, invited him to his studio, and Murvin came up with his lyrics when Perry was working up a rhythm track. However, Murvin's song was visionary: his tale of tooled-up cops and robbers battling for supremacy while ordinary people were terrified caught the Biblically apocalyptic mood of the era in Jamaica. It was also huge in strife-torn London that summer, where it was the tune of the Notting Hill Carnival, an event that erupted into violence that year. Its status as one of the best reggae protest songs of all time was cemented when The Clash covered it in 1977, further spreading the message, while Murvin's version finally hit the UK charts in 1980, with the singer appearing on the legendary British TV show Top Of The Pops. Murvin's song just wanted the violence to end and people to have a peaceful life. Some hope.
Peter Tosh: Legalize It (1976)
First released as a Jamaican single on Peter Tosh's own Intel Diplo label, "Legalize It" was a typically forthright slice of rebel-rousing by the former Wailer. Over a one-drop rhythm with The Wailers Band and The I-Threes providing the backing, Tosh demands that the herb be set free, pointing out the hypocrisy of its contraband status by stating that judges and doctors smoke it. He also lists its medical benefits as well as its place as a relaxant for animals (one Rasta name for it was "lamb's bread"). The song was not exactly subtle, but Tosh often chose a confrontational approach; while there had been many songs about marijuana in reggae (Tosh had participated in one with the rest of The Wailers in 1970: the original version of "Kaya"), only he dared demand its legal status be changed in such a blatant way. He had the platform to do so: he had quit The Wailers in 1974 and his debut album was highly anticipated. Tosh released that album in 1976, called it Legalize It, made the title song the first track on the album, and marijuana… remained illegal in Jamaica and most Western countries.
Peter Tosh - Legalize It (Audio)
Cocoa Tea: No Blood For Oil (1990)
As the first Gulf War broke out in 1990, there were not many songs protesting it. However, a clear-eyed dancehall singer from Jamaica, Cocoa Tea, was watching, and disapproved thoroughly. With one of his regular producers, Mikey Bennett, he wrote this regretful, doom-laden anthem, which cut to the heart of the conflict, though it was banned from the radio in Jamaica and won no airplay on legal radio in the UK. Remarkably, this was not Cocoa Tea's only record on this topic: "Oil Ting," a previous dissertation on the subject, did not get the exposure he'd hoped for, so he did it again this time, only better. The ragga artists, often condemned as trite or even espousing violence, did have serious things to say: few singers anywhere dared say them as clearly as Cocoa Tea did, and "No Blood For Oil" remains one of the best reggae protest songs on the topic. For more, hear Gregory Isaacs' "Rude Boy Saddam," which reduces the dispute to two dangerously proud men refusing to back down.
Delroy Wilson: Better Must Come (1971)
The opening line of Delroy Wilson's classic protest, which also asserts his sense of hope and self-determination, tells you all you need to know: "I've been trying a long, long time, still I can't make it." This was only technically true for the singer. He had been one of Jamaica's biggest singing stars since the mid-60s, though this wouldn't mean he owned a big house and car to match; the rewards for reggae singers were invariably scant.
But Delroy was thinking of bigger issues when he sang "Better Must Come." He mentions forces who "keep me down" and "take advantage of me," and thanks God that he's not "the worst." Set to a Bunny Lee-produced rhythm track that was irresistibly skanky, Delroy's message was massive in Jamaica, where work was hard to come by and money was short for the poor, while the rich lived it up in the sunshine. The song was adopted as a campaigning anthem by Michael Manley's People's National Party for Jamaica's 1972 general election, and doubtless helped the Socialist become Prime Minister. Did Jamaica's sufferers' lives improve? Well, the poor are always with us. But you can be certain that Delroy Wilson desperately wanted that to change.
Millie: Enoch Power (1970)
When Enoch Powell delivered his notorious "Rivers Of Blood" speech in 1968 and many British commentators rushed to condemn it, there were virtually no black or South Asian people working in the UK media, so their opinions were barely heard or even sought in the mainstream. An appalling omission, since Powell was directly attacking migrants to the UK. That's not to say, however, that the people the Tory right-winger was vilifying in language that was horribly redolent of slavery ("the whip hand") did not have an opinion… But it was not always the opinion you might expect.
Some of the UK's best reggae protest songs took issue with Powell's bile. Freddie Notes And The Rudies' "The Bull" was one, in which the DJ Lloyd The Matador took on Powell the bull. There was Laurel Aitken's "Run Powell Run"; a blank-label 45 stamped "Enoch Daughter" was a lewd tale of a man who, uh, "got off" with a black woman who turned out to be Powell's daughter. Trite, perhaps, but remember that black people were used to racism in the UK: it may have been rare for it to have been given such a prominent platform, but the poison was not something they hadn't already heard.
Then there was "Enoch Power," released by Millie in 1970, on the flip side of a cover of Nick Drake's "Mayfair" – and yes, it is the Millie Small who'd hit with "My Boy Lollipop" in 1964. Millie quickly takes the story from basics to specifics: her people arrived in the UK to work hard when it was vitally needed; at the weekend they let their hair down. The neighbors dance but then complain about the noise; skinheads love the reggae but then chant "Enoch power." If only they'd talk to the people who provided this music, they'd learn that they had much in common. Millie, who wrote the lyrics, sings with huge feeling, though the clunky production keeps her voice away from the top of the mix so you have to strain to hear the words. The record was not a hit, but it remains one of the best reggae protest songs because it gave a point of view about an issue that really mattered at a time when black British voices went almost entirely unheard.
The Specials: Ghost Town (1981)
Not so much a protest song, perhaps, as a state-of-the-nation address, the original incarnation of The Specials signed off with this spooky, maudlin, miserable, minor-key tale of a grim and probably doomed urban Britain. Cheer up, chaps: the people loved it and it went to No.1 in the UK. Jerry Dammers, the song's co-writer with John Collins, had seen what was happening around the country in the first throes of Thatcherism when the band was on tour, and they'd witnessed violence at several of their shows as Britain's mood turned ugly.
With an arrangement that was carefully orchestrated, utilizing creepy cheap synthesizer sounds, an intro that sounded like the song had already been going on for some time when the listener was joining it, and a mysterious, Far Eastern-sounding riff borrowed from a Prince Buster obscurity, "Seven Wonders Of The World," the record offered a unique combination of elements. These were topped with lyrics that gave the impression of saying a lot but actually said very little that was specific, other than remarking on a lack of work, kids fighting each other, and a government that didn't care. Nevertheless, the message came over loud and clear. Did The Specials get thanked for their efforts? No. The song was blamed for causing riots in the summer of 1981. But "Ghost Town" was the anthem of the year and remains one of the best reggae protest songs of the era.
Ghost Town (Live At Le Bataclan)
Home T, Cocoa Tea, Shabba Ranks: Pirates' Anthem (1989)
Though there were a few shows playing reggae in the UK on legal radio stations in 1989, the vast majority of the music's fans who wanted to hear it heard it on pirate radio – a format that seemed tailor-made to spin some of the best reggae protest songs. The UK's cities were teeming with urban pirates who risked arrest, having their gear and precious vinyl confiscated, and heavy fines, "just because we play what the people want," as the song had it.
"Pirates' Anthem" was conceived when Greensleeves, the UK label which released the work of producer Gussie Clarke, realized that these hard-up heroes of the airwaves had never been celebrated on record. They talked to Clarke, who put his house songwriters Hopeton Lindo and Mikey "Home T" Bennett onto the subject, and they wrote a song designed to sound like it was coming from the DJs themselves. It was recorded in Gussie's spartan, dubby, yet highly polished style by Home T, Cocoa Tea, and Shabba Ranks, then the hottest combination of singers and toaster in reggae. Shabba added his own lyrics that went "one DJ could never run England," perhaps referring to David Rodigan, the jockey who had run almost a lone campaign for the music on UK radio stations, and spoke of a Medusa-like resistance to the Department Of Trade And Industry squads tasked with shutting down illegal stations: if one was closed they'd build five more.
The song was massive in the UK – on the pirate stations. Of course, the legal stations wouldn't touch it. But "Pirates' Anthem" earns its place among the best reggae protest songs because it was joyful, militant, and released at exactly the moment it was needed.
Pirate's Anthem (feat. Home T & Shabba Ranks)