Demi Lovato Announces New Album 'Holy Fvck'
The album's first single, 'Skin of My Teeth' will be released on Friday, June 10.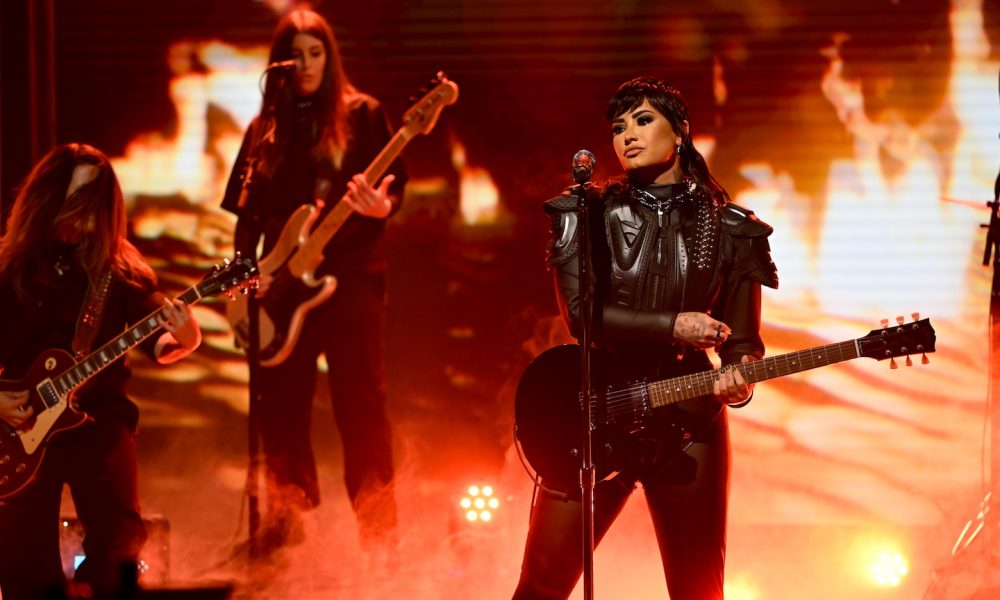 Demi Lovato has announced their new album Holy Fvck. The follow-up to 2021's Dancing With the Devil…The Art of Starting Over is out August 19 via Island Records.
The lead single from the new album is called "Skin of My Teeth," which is out this Friday, June 10. To celebrate the news, Lovato has unveiled the Holy Fvck album trailer and cover.
Demi Lovato - HOLY FVCK (Album Trailer)
Holy Fvck will include 16 songs. In a statement, Lovato said: "The process of making this album has been the most fulfilling yet, and I'm grateful to my fans and collaborators for being on this journey with me. Never have I been more sure of myself and my music, and this record speaks that for itself. To my Lovatics who have been rocking out with me since the beginning and those who are just now coming along for the ride, thank you. This record is for you."
"Skin of My Teeth" was produced by Warren "Oak" Felder. Lovato wrote the single with Alex Niceforo, Keith Sorrells, Laura Veltz, and Aaron Puckett aka Lil Aaron. They'll perform the new song on the June 9 episode of The Tonight Show Starring Jimmy Fallon.
Lovato first began teasing their pop punk return earlier this year in a post wearing all black, captioning the image: "A funeral for my pop music." In the lead-up to "Skin of my Teeth," they shared a teaser visual that finds a mysterious man holding up a camcorder to the lens as heavy guitars kick in. "Demi leaves rehab again," Lovato sings. "When is this s__t gonna end?"
The same lyrical verbiage appears as a headline on the front page of the newsletter the singer shared with fans. Designed as a newspaper called The Daily Journal, the paper is marked June 10, 2022. An image of Lovato sits front and center next to columns of nondescript text with headlines reading "Freak Demi Lovato Screams Eat Me To Paparazzi" and "Demi Lovato, 29, Seen With Mysterious Substance In The City of Angels."