Demi Lovato Gets Ready To Rock Ahead Of Pop Punk Single 'Skin Of My Teeth'
The single arrives on June 10.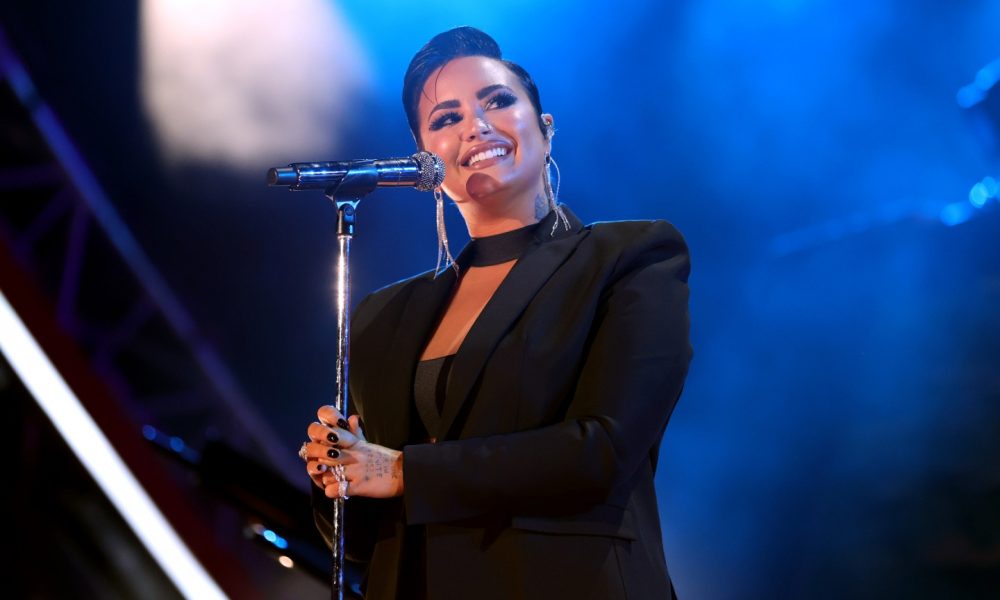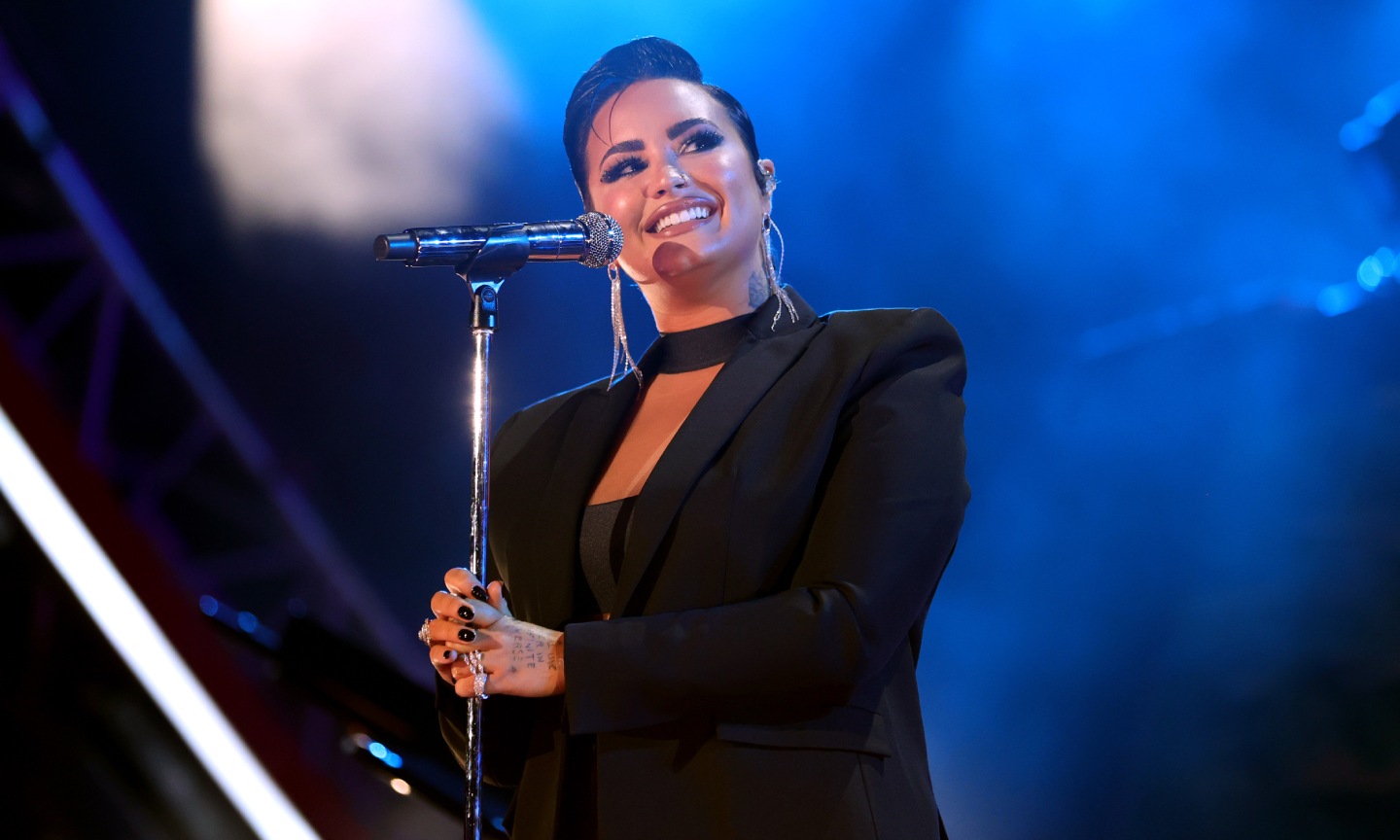 Demi Lovato has been gearing up to shift back into pop punk mode in subtle ways over the past few years. Now, with their forthcoming pop punk single "Skin of my Teeth" on the horizon, the Grammy Award-nominated singer and songwriter is ready to rock. The single, set for release via Island Records on June 10, will mark their first since sharing their seventh studio album Dancing With the Devil … The Art of Starting Over.
Lovato first began teasing their pop punk return earlier this year in a post wearing all black, captioning the image: "A funeral for my pop music." In the lead-up to "Skin of my Teeth," they shared a teaser visual that finds a mysterious man holding up a camcorder to the lens as heavy guitars kick in. "Demi leaves rehab again," Lovato sings. "When is this s–t gonna end?"
The same lyrical verbiage appears as a headline on the front page of the newsletter the singer shared with fans. Designed as a newspaper called The Daily Journal, the paper is marked June 10, 2022. An image of Lovato sits front and center next to columns of nondescript text with headlines reading "Freak Demi Lovato Screams Eat Me To Paparazzi" and "Demi Lovato, 29, Seen With Mysterious Substance In The City of Angels."
Below the main imagery lands a music video still from Lovato's hit single "Cool For The Summer," which recently received a boost of virality courtesy of a fervent TikTok fanbase. "Demi Lovato's Pop Music Career," the subheading reads. "09/20/11 – 01/20/22." But even before 2011, Lovato found themself teetering the line of pop-rock, finding success with gritty singles like "Remember December" and "Get Back" on their earlier studio albums Here We Go Again and Don't Forget, respectively. Their yearning for a return to their rock roots also cropped up when the singer teamed up with pop punk maestro Travis Barker for "I Love Me (Emo Version)" in 2020.