Demi Lovato And Travis Barker Team Up On 'I Love Me (Emo Version)'
Lovato also shared a throwback lyric video inspired by the Myspace-era complete with asymmetrical haircuts and pink skulls.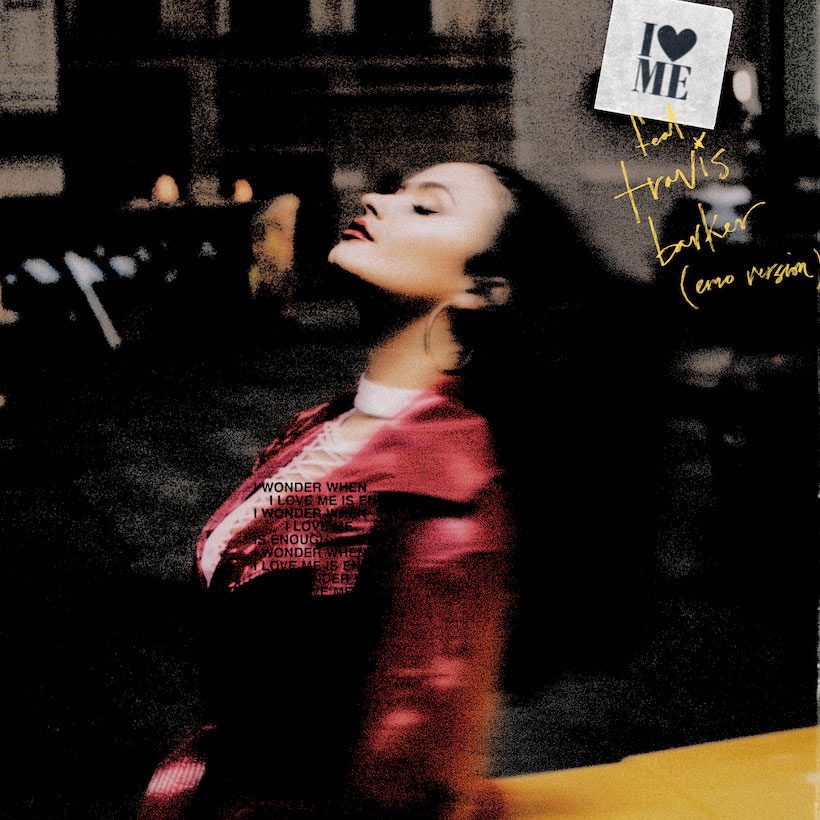 Demi Lovato dropped another surprise collaboration, this time joining forces with Blink-182's Travis Barker for an "emo" version of her recent single, 'I Love Me'.
Lovato's peppy pop single about self-love gets an emo-rock makeover thanks to Barker's pounding drums and thrashing guitars.
Along with sharing the new track, Lovato also released a hilarious throwback lyric video, clearly inspired by the Myspace-era, complete with asymmetrical haircuts and pink skulls.
Demi Lovato - I Love Me (emo version) ft. Travis Barker (Lyric Video)
This isn't the first time Lovato and Barker have teamed up on a project. The two artists had previously worked together on the music video for Lovato's 2013 hit ' Really Don't Care'.
Filmed during LA's Gay Pride Parade back in 2014, Lovato performs the hit while atop a float, serving as Grand Marshal for the parade. Along with special guest Cheryl Lloyd who drops a rap verse, Barker also makes an appearance, lending his stick skills to the track.
Lovato shared the music video for the original version of 'I Love Me' back in early March, describing the song as, "fun and lighthearted" with "a positive upbeat message," during an appearance on Ellen.
'I Love Me' marked Lovato's official return to the spotlight following her emotional Grammys performance of the ballad 'Anyone' and her powerful rendition of the National Anthem at the Super Bowl earlier this year.
"I'm a black belt when I'm beating up on myself / But I'm an expert at giving love to somebody else," she sings in the upbeat anthem.
Upon release, 'I Love Me' peaked at No.18 on the Billboard Hot 100, signalling Demi's return to the charts.
'I Love Me (Emo Version)' arrives on the heels of another hit collab from the pop singer, the anthemic duet 'I'm Ready', featuring Sam Smith.
The infectious single has it all: two powerhouse pop vocalists going toe-to-toe, a backing gospel choir and an Olympics themed music video.
In the accompanying visual, Smith and Lovato compete in a series of Olympic events alongside a star-studded cast of LGBTQ performers and drag stars, including RuPaul's Drag Race contestants Valentina and Gigi Goode.
While there's no official word on a new album from Lovato, the singer has shared a number of social media posts from the recording studio before the COVID-19 pandemic. Lovato's last studio release was 2017's Tell Me You Love Me.
Listen to the best of Demi Lovato on Apple Music and Spotify.
Format:
UK English