Demi Lovato Triumphs Over Haunting Hardships In 'Skin Of My Teeth' Music Video
The single will appear on their upcoming album 'Holy Fvck' out August 19.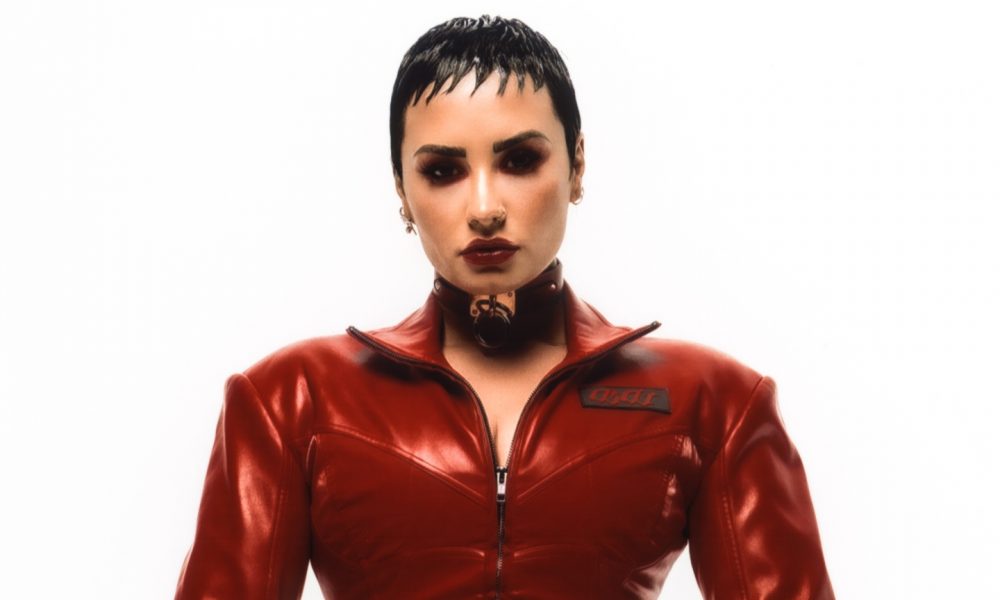 In the lead up to their latest single "Skin Of My Teeth," Demi Lovato teased the record with an image of The Daily Journal, a newspaper with a front page filled with headlines like "Demi Leaves Rehab Again" and "Freak Demi Lovato Screams Eat Me To Paparazzi." The former heading serves as the opening lyric to the new record, out today via Island Records and positioned as the lead single to Lovato's forthcoming rock album Holy Fvck, set for release on August 19.
Demi Lovato - SKIN OF MY TEETH (Official Video)
In the accompanying music video, directed by Nick Harwood, the infamous newspaper makes another appearance. This time, it's in the hands of a sinister-looking older man who has plastered his walls with it. Flashes of the man holding a camcorder appear in the midst of Lovato's haunting hallucinations where they see their teeth fall out into the sink and their bathtub fill with blood.
"I'm alive by the skin of my teeth / I survived, but it got harder to breathe / Askin' why doesn't make it easier / Go easier on me," Lovato sings on the chorus with gut-punching passion over a bed of electric guitars. "G______n it, I just wanna be free / But I can't 'cause it's a f_____g disease."
Throughout "Skin Of My Teeth," the singer yearns for understanding. Having publicly battled with addiction for most of their career, including encapsulating their experiences both in song and through extensive documentaries following along on the journey, Lovato hasn't had much of a choice in how the public reacts to the way they bear their soul.
"I'm just trying to keep my head above water / I'm your son and I'm your daughter / I'm your mother I'm your father / I'm just a product of the problem," they sing through a torrential downpour of rain. When Lovato defeats the sinister character, they declare once more: "I'm alive by the skin of my teeth."