Rufus Wainwright
The New York-hailing singer and songwriter is known for his distinctive sound and classic approach to original material and covers alike.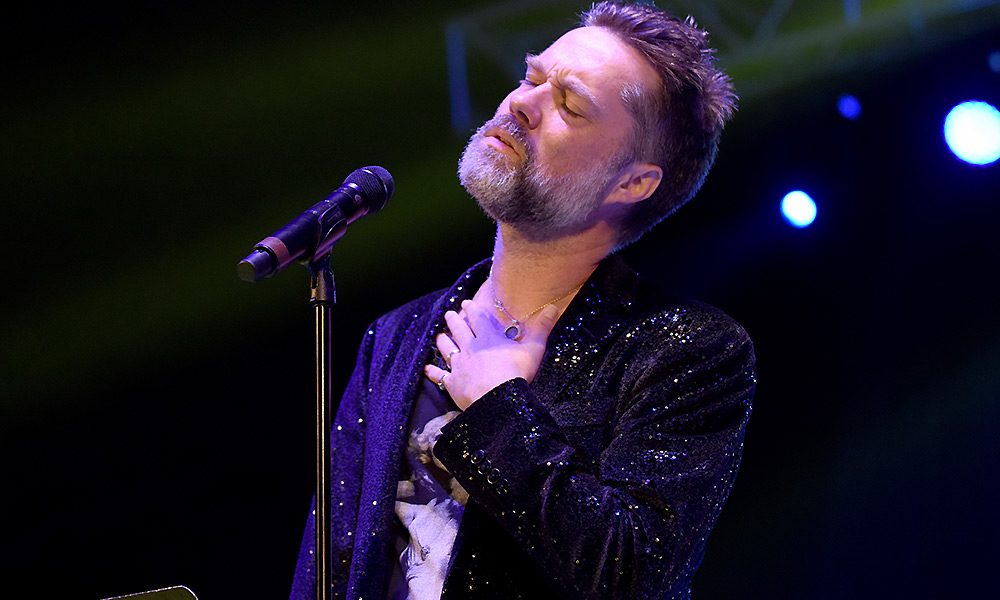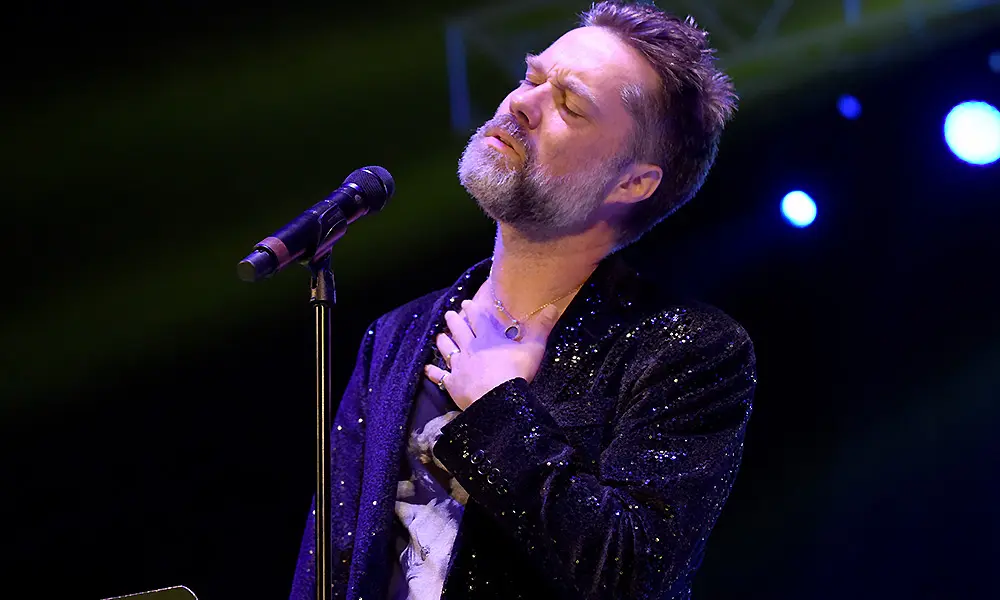 Flamboyant, American-Canadian singer-songwriter Rufus Wainwright has long since been on first-name terms with critical acclaim. Influential American rock magazine Rolling Stone earmarked him as their Best New Artist following the release of his eponymous debut album in 1998, while his sixth album, Rufus Does Judy At Carnegie Hall, secured Wainwright his first Grammy Award nomination in 2009. His enviably eclectic CV to date includes seven full-length studio LPs, plus a classical opera, and he has also successfully set Shakespearean sonnets to music for a theatre production by renowned Philip Glass collaborator Robert Wilson.
Born Rufus McGarrigle Wainwright, the young Rufus' musical education began before he was out of the cradle. His parents – Kate McGarrigle and Loudon Wainwright III – were both well-established, critically hailed folk singers in their own right, but their personal relationship was turbulent and they divorced when Rufus was only three.
Accordingly, while Rufus was born in Rhinebeck, New York, in July 1973, he spent much of his childhood and early adolescence living in Montreal, Canada, with his mother. He moved to NYC to study at the prestigious private school Millbrook (which later inspired his song 'Millbrook') before heading back to Montreal to study piano at McGill University.
Rufus had first begun tinkering with the piano at the age of six and, by 13, he was accomplished enough to start touring with The McGarrigle Sisters & Family: an extended folk group featuring Rufus alongside his sister Martha, their mother Kate and their aunt Anna McGarrigle. Both Rufus and Martha contributed early songs to a children's movie, Tommy Tricker And The Stamp Traveller, shot by Canadian director Michael Rubbo and released in 1988. Rufus' contribution, 'I'm A-Runnin'' brought him some early critical acclaim when he was nominated for a Genie, the Canadian Cinema and Television's equivalent of a BAFTA Award.
Wainwright's interest in opera became pronounced during his adolescence: a time when he became interested in seminal stars of stage and screen such as Edith Piaf, Al Jolson and Judy Garland. He also continued to write his own material, playing live on the Montreal club circuit during his late teens and early 20s, becoming a regular draw at the city's popular Café Sarajevo.
Wainwright recorded a series of demos with producer Pierre Marchand (whose credits also include Sarah McLachlan and Ron Sexsmith), and these tapes impressed his father Loudon, who passed them on to his friend, the composer/Brian Wilson collaborator Van Dyke Parks. Also suitably knocked out, Parks passed Rufus' demos to DreamWorks Records' executive Lenny Waronker, who was blown away by what he heard and signed Wainwright to the label.
Having moved to New York City, Wainwright further honed his craft performing shows at Club Fez, though he elected to relocate to Los Angeles to record his self-titled debut LP with producer Jon Brion, whose resumé also includes production work with artists as diverse as Dido and Robyn Hitchcock.
Brion and Wainwright took their time in the studio, eventually recording over 50 completed songs over the next 18 months. These were whittled down to 12 for Rufus Wainwright, which was finally released in May 1998. Only loosely related to rock and pop in the strictest sense, the album was totally out of step with the late 90s music scene. It was, however, a splendid showcase for Wainwright's strikingly individual, cabaret-style vocal delivery, and included songs such as the neo-operatic 'Foolish Love' (which featured lush, sweeping orchestration from Van Dyke Parks), the romantic, Spanish-flavoured 'In My Arms' and the deathly ballad 'Damned Ladies', which referred to nine separate opera heroines.
Rufus Wainwright didn't chart internationally, though it did make No.24 on the US Billboard Heatseekers chart for new artists. More importantly, it announced Wainwright as a creative force to be reckoned with, bestowing him with Rolling Stone's prestigious 'Best New Artist' award for 1998 and a nomination at Canada's Juno Awards. Elsewhere, Wainwright – who was openly gay himself – received recognition from the Gay & Lesbian American Awards, winning their GLAAD Media Award for Outstanding Album of 1998.
With his star in the ascendency, Wainwright promoted his album, touring with John Lennon's son Sean and headlining his own tour of North America, in March 1999. He then returned to New York, temporarily settling at the city's notorious Chelsea Hotel: formerly home to artists ranging from Bob Dylan to Charles Bukowski, and the place where Sid Vicious' girlfriend Nancy Spungen had notoriously been murdered late in 1978.
Wainwright wrote most of the songs for his next album while ensconced at the Chelsea. Produced mostly by his old Montreal collaborator, Pierre Marchand, and released in June 2001, the resulting Poses was a rather more approachable, radio-friendly LP. Wainwright's neo-operatic tenor was still in full effect, but many of the tracks had relatively poppy arrangements and even utilised modern studio tricks such as drum loops, though there was still room for idiosyncratic tunes such as the Spaghetti Western-style 'Greek Song' and a neat cover of Loudon Wainwright III's 'One Man Guy', performed by Rufus alongside his sister Martha and Richard and Linda Thompson's son Teddy.
Poses also put up a stronger commercial performance than its predecessor. It rose to No.117 on the US Billboard 200; topped the Billboard Heatseekers chart; and sold well in Canada, where it was eventually certified gold. Wainwright again toured heavily to promote the album throughout 2001-02, playing headlining tours in North America and supporting prestigious artists such as Sting and Tori Amos.
2003 found Wainwright edging ever closer to mainstream acceptance. He had a cameo in an episode of popular, satirical UK sitcom Absolutely Fabulous and sang alongside Antony Hegarty, of Antony & The Johnsons, for fashion designer Zaldy Goco's spring collection. He also laid down enough material at highly productive sessions helmed by producer Marius de Vries (Björk; Massive Attack; David Bowie) for more than two full albums.
The first of these, Want One, was released in September 2003. A restlessly creative set of lush, richly textured songs, it included vocal contributions from Martha Wainwright and Linda Thompson, and featured songs of epic proportions ('Go Or Go Ahead'; the opulent, rock opera-style '14th Street') and gentler, understated numbers such as 'Vibrate' and 'Natasha', which was written for – and about – Wainwright's troubled actress friend, Natasha Lyonne. Performance-wise, Want One again improved upon Poses, climbing to No.60 on the US Billboard 200 and earning a gold certification in the UK. The album also attracted sustained critical acclaim, earning Wainwright another GLAAD Media Award and a nomination for the 2004 Shortlist Prize.
Released by Geffen, Want Two was drawn from tracks from the same sessions with Marius de Vries. First appearing in November 2004, the album peaked at No.103 on the Billboard 200 and at an impressive No.21 in the UK, where it also earned a silver certification. Impeccably scored, with lush strings, horn sections and celestial choirs all featuring, Want Two was an ambitious if slightly more introspective sister act which included cameos from Antony Hegarty (duetting with Wainwright on 'Old Whore's Diet') and Rufus' mum, Kate McGarrigle, who sang with her sister Anna on 'Hometown Waltz'.
Want One and Want Two were subsequently repackaged as Want and re-released in November 2005 to coincide with Wainwright's highly anticipated UK tour, which – with immaculate timing – was pencilled in after he'd turned in major vocal contributions to two highly acclaimed releases, Antony & The Johnsons' Mercury Music Prize-winning I Am A Bird Now and Burt Bacharach's At This Time.
Issued through Geffen in May 2007, Wainwright's fifth studio album, Release The Stars, proved to be his major mainstream breakthrough. Co-produced by Marius de Vries and Andy Bradfield, it included cameos from Richard Thompson, Joan Wasser and Pet Shop Boys' Neil Tennant, and it was sequenced from sessions in studios in London, New York and at Saal 4 –formerly the famous Hansa Tonstudio – in Berlin. (The latter city clearly got under Wainwright's skin as a couple of album's most memorable cuts, 'Tiergarten' and 'Sansoucci', relate to famous places in and around Berlin.)
Sonically, Release The Stars was again long on ambition. Full of widescreen, baroque-pop operas and awash with lush orchestration, it was a striking collection featuring swooping numbers such as 'Nobody's Off The Hook', but also unlikely departures the likes of 'Going To A Town' (with its atypically angry critique of the George W Bush administration) and the swaggering, T.Rex-like glam-pop of 'Between My Legs'.
Release The Stars wowed the critics – and fans responded in kind, sending the album to No.23 on the US Billboard 200 and to a giddy No.2 on the UK Top 40. The album also had legs across the rest of the globe, where it charted in 13 different territories and eventually earned gold certifications in the UK and Canada. In support of the record, Wainwright embarked on an extensive world tour, which took in North America, Europe, Asia and Oceania before winding down with a triumphant homecoming show at New York's Radio City Music Hall on Valentine's Day, 14 February 2008.
Released while he was still on tour in December 2007, Wainwright's next LP was a live album, Rufus Does Judy At Carnegie Hall. Taken from two sold-out 2006 shows at the legendary New York venue where Wainwright and a 36-piece orchestra performed his heroine Judy Garland's entire setlist from her much-vaunted show at Carnegie Hall on 23 April 1961, Rufus Does Judy… surprisingly only made No.171 on the US Billboard 200, but it was a hot ticket critically and it was nominated for a 2009 Grammy Award for Best Traditional Pop Vocal Album.
The cancer-related death of Wainwright's mother, Kate McGarrigle, hung heavily over Rufus' next studio LP, All Days Are Nights: Songs For Lulu, his debut for Decca, which was released in March 2010. Eschewing the ornate orchestration present on much of his previous work, All Days… featured a haunting, deeply personal set of songs performed by Wainwright alone at the piano. It included impressionistic, classical-style readings of three Shakespeare sonnets ('Sonnet 10', 'Sonnet 20' and 'Sonnet 43'), as well as stark, but emotional, compositions such as 'Sad With What I Have' and the slow, dirge-like 'Zebulon', which referred to his mother's illness and her last days.
All Days… failed to match up to Release The Stars' stellar performance, though it did climb to a highly respectable No.21 on the UK Top 40, as well as to No.75 on the US Billboard 200. Wainwright also attracted a glut of positive critical notices when he toured the album solo during 2010, sometimes playing the tracks from the new album in one continuous song cycle.
After the deeply introspective All The Days…Wainwright's next album, Out Of The Game, released in April 2012, found him hooking up with in-demand production wunderkind Mark Ronson, famous for helming Grammy-winning albums by the likes of Adele and Amy Winehouse. Between them, Wainwright and Ronson concocted arguably the poppiest LP yet to be stamped with Rufus Wainwright's name, taking in everything from the Todd Rundgren-esque titular song to disco-flavoured, Giorgio Moroder-esque tunes such as 'Barbara' and 'Bitter Tears'. The album divided critics, but once again Wainwright's loyal fanbase were happy to indulge their versatile hero's whims: Out Of The Game again performed strongly on both sides of the Atlantic, peaking at No.35 on the US Billboard 200 and rising to No.5 in the UK.
Never one to rest on his laurels, Rufus Wainwright's most recent album release (through Deutsche Grammophon) was September 2015's Prima Donna: a double-vinyl issue of the opera he co-composed to a French-language libretto he'd co-authored with Bernadette Colomine in 2009. He's also completed a second opera, Hadrian, which is scheduled to premiere, but reputedly not until 2018.
How this diversion into the world of classical music will impact upon Wainwright's future pop career is as yet unclear, though, in the meantime, connoisseurs keen to invest wholesale in Rufus Wainwright's magnificent, chameleonic career are advised to seek out the limited edition House Of Rufus: a 19-CD Universal Music-sponsored box set, which comes encased in a red velvet-covered book and includes all his studio albums (bar Out Of The Game).
Words: Tim Peacock
Format:
UK English