'Poses': Rufus Wainwright's Theatrical Pop Classic
With his second album, Rufus Wainwright showed limitless ambition while crafting gloriously theatrical pop music.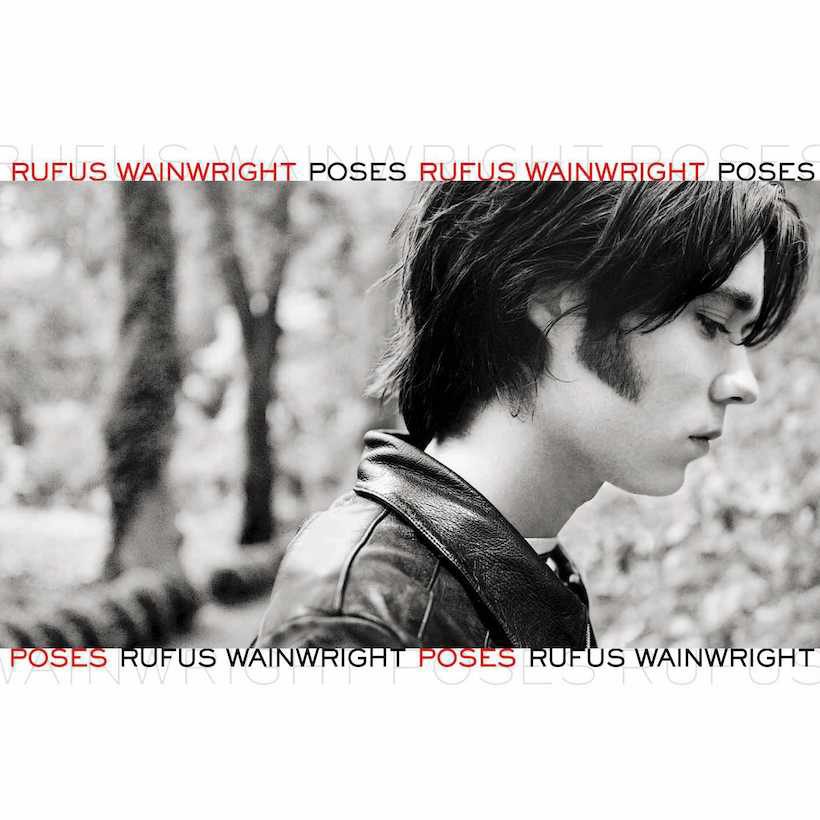 Life could have been so easy for Rufus Wainwright: sit back, settle into a routine turning out erudite, pop-fused albums every two or three years. Make a name for himself as a singer-songwriter with a wry outlook and a dependable style.
But why do that when you can embrace ambition, keep pushing for bigger and bolder results that thrill a devoted fanbase, and have the skills to infuse even your grandest statements with a pop nous that makes them palatable to the passing newcomer? With his second album, Poses, Wainwright did just that. Building upon the confidence of his self-titled debut, he threw gloriously theatrical string arrangements together with hook-laden pop and strains of electronic music.
On paper, such disparity seems perhaps one ambition too far for an album that's most firmly rooted in the pop singer-songwriter tradition, but for Poses – an elegant series of snapshots of debauched New York nightlife – it allows Wainwright to filter and frame each experience differently. With its 10-piece orchestra, "Cigarettes And Chocolate Milk" is sumptuous – almost too sickly, like the litany of harmful things, from jellybeans to sundry "deadly" other ingestibles, he recounts.
Rufus Wainwright - Cigarettes and Chocolate Milk Live from Teatro Colon
Elsewhere, "California" bursts forth with a Beach Boys-like intensity that's masterfully orchestrated so as not to bury the ennui in Wainright's lyrics. Trip-hop leanings creeps into "The Tower Of Learning," while Wainwright strips it back for "One Man Guy," whose simpler acoustic arrangement makes room for Rufus' knowing use of the song.
A satirical song penned by his father, Loudon Wainwright III, in Rufus' hands it alludes to his own sexuality while knowingly nodding to his parents' alleged inability to discuss it when he was younger. By enlisting sister Martha and Teddy Thompson (son of Richard and Linda) to provide backing vocals, Wainwright also brings British folk-rock's wider family into view.
Poses was far from Wainwright's most ambitious work, but it certainly showed Rufus that the only limits were those he would impose upon himself. With two operas, an album of Shakespeare ballads, and a Judy Garland stage show under his belt, along with a string of ever-inventive studio albums, it's become abundantly clear that he was limiting nothing.