'Rufus Wainwright': How The Singer-Songwriter's Debut Bucked Trends
The story behind the 1998 album that launched the polymathic troubadour's glittering career.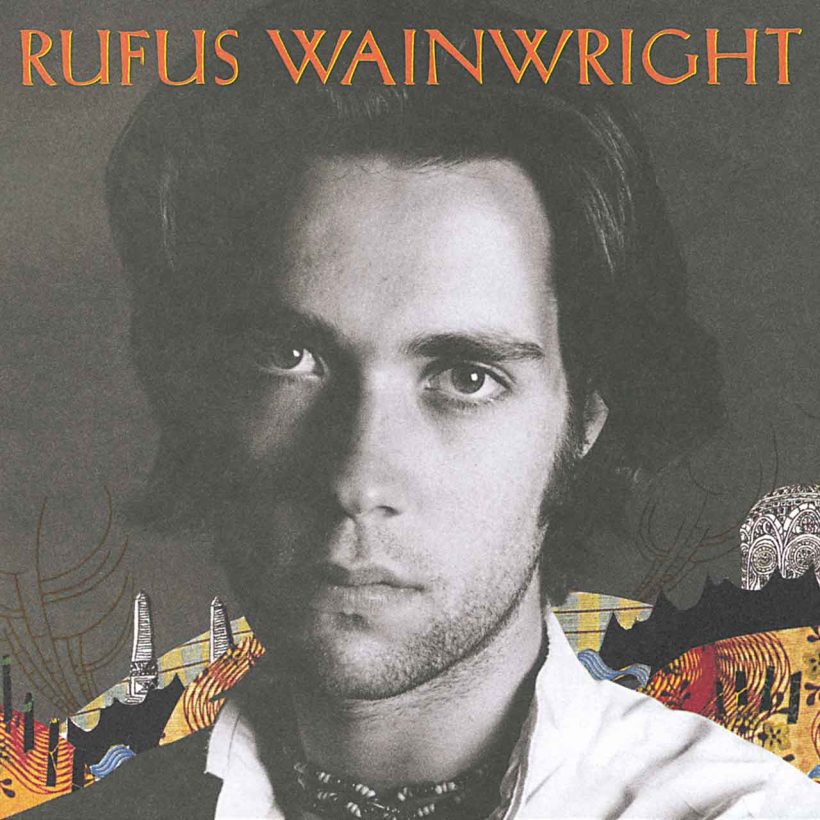 Unveiled in May 1998, newcomer Rufus Wainwright's self-titled debut album was an unclassifiable amalgam of folk, rock, cabaret, and opera. Given that it was released at a time when Virginia rockers the Dave Matthews Band sat at the summit of The Billboard 200 and hip-hop ruled the US Hot 100, it was extremely bold, defiantly going against the grain of mainstream pop.
A scion of American folk royalty, New York-born Wainwright is the son of singer/songwriter Loudon Wainwright III and Kate McGarrigle, a singer who in the 1970s enjoyed some success in a duo alongside her sister Anna. Raised by his mother in Montreal, Wainwright took to music early on, learning the piano at six. At thirteen, he was playing and singing in The McGarrigle Sisters and Family, a group that included his younger sister Martha; and a year later, his song "I'm A-Runnin'" was nominated for a Canadian Genie Award after featuring in the soundtrack to the 1988 fantasy movie Tommy Tricker And The Stamp Traveller. Another nomination followed in 1989, this time for a Juno Award in the Most Promising Male Vocalist of the Year category. A year later, Wainwright sang background vocals on his mom and aunt's Heartbeats Accelerating album, which was produced by Pierre Marchand, who later helped the young singer put together a demo tape containing a selection of self-penned songs recorded live with bare piano accompaniment.
Listen to Rufus Wainwright's self-titled debut album now.
Wainwright's big break came in 1995 after his demo found its way – via his father – to Van Dyke Parks, an idiosyncratic singer/songwriter/arranger who had worked with the Beach Boys. Bowled over by what he heard, Parks passed the tape to veteran producer Lenny Waronker, an old friend who was involved with the launch of the music division of DreamWorks, a multi-media company co-founded by movie director Steven Spielberg.
Waronker was sufficiently impressed by Wainwright's tape to make the 22-year-old singer DreamWorks' first signing in January 1996. But instead of sending him straight to the recording studio, the veteran producer preferred a distinctly old-school approach to A&R, encouraging Wainwright to go out on the road first to develop his stage persona and finesse his material.
After a showcase in Montreal, Wainwright debuted in New York to acclaim and then ventured west to woo audiences in Los Angeles, where he also began cutting tracks in the fall of 1996 for his maiden album. He wanted to produce it himself but Waronker paired him up with Jon Brion, an experienced New Jersey multi-instrumentalist and studio musician whose credits included Aimee Mann. Assisted by noted session musicians, pianist Benmont Tench and drummer Jim Keltner, Wainwright, and Brion spent all of 1997 working on the album in a dozen LA studios, accumulating 62 reels of tape containing 56 songs.
For Wainwright, the album's pièce de résistance was its lush string arrangements written by Van Dyke Parks, which were recorded in Capitol Records' famous Hollywood studio. "My goal was for someone of my generation to make a record that sounds expensive and is big and over the top and luscious and not trying to sound street at all," explained the singer/songwriter, who had a clear idea of what he wanted to say with his first record. "Since I was doing it with Lenny Waronker, and it was DreamWorks and they had a lot of money, I figured why not go all the way?"
Estimates of how much money was spent on the album vary from $700,000 to $1,000,000 but the spiraling costs and long delay didn't seem to perturb DreamWorks. "Lenny (Waronker) didn't care how long it took, as long as we were doing good work," remembered Wainwright.
Eventually, he and Waronker sifted through all the material and whittled the album down to a more digestible dozen songs. The album proved a dizzyingly eclectic showcase for Wainwright's soaring voice and his ability to marry highly literate lyrics with aching melodies. The standouts included the slow-building "My Foolish Heart," a yearning ode to unrequited love which harked back to the golden era of Tin Pan Alley songs, and the sing-along, rock-tinged "April Fools," arguably the album's most accessible tune. Other highlights were the tango-inspired cabaret number "Matinee Idol" and the bittersweet "Barcelona," a meditation on mortality that quotes a line from the libretto of Verdi's opera Macbeth.
Presented in a cover featuring a striking facial portrait by veteran photographer David Gahr, Rufus Wainwright was released in May 1998 to positive critical reviews. At Wainwright's request, no singles were released from the LP, though he did shoot a promotional video for "April Fools," directed by Sophie Muller, which depicted him trying in vain to save his favorite tragic opera heroines from death by suicide.
Rufus Wainwright - April Fools (Official Music Video)
Though the eye-catching video drew attention to the album, Rufus Wainwright didn't sell enough copies to make an impression on The Billboard 200. Even so, the LP was lauded by Rolling Stone magazine (which proclaimed Wainwright that year's best new artist) and appeared in the critics' poll of best new albums in the influential Village Voice.
Despite being largely overlooked by the broader public at the time, Rufus Wainwright was an impressive, trend-bucking debut platter whose appreciation has grown with time. Containing all the elements that came to define Wainwright's core artistic persona – among them musical sophistication and theatrical presentation – it sowed the seeds for a career that would blossom spectacularly, resulting in a breathtaking spectrum of music; from heartfelt tributes to musical idols (Rufus Does Judy at Carnegie Hall) and mainstream pop excursions (the Mark Ronson-produced Out Of The Game) to adventures in the world of classical opera (Prima Donna and Hadrian).