The Songs That Trended In 2022
Older songs are finding a resurgence in popularity, thanks to TikTok, social media, and film and TV synchs.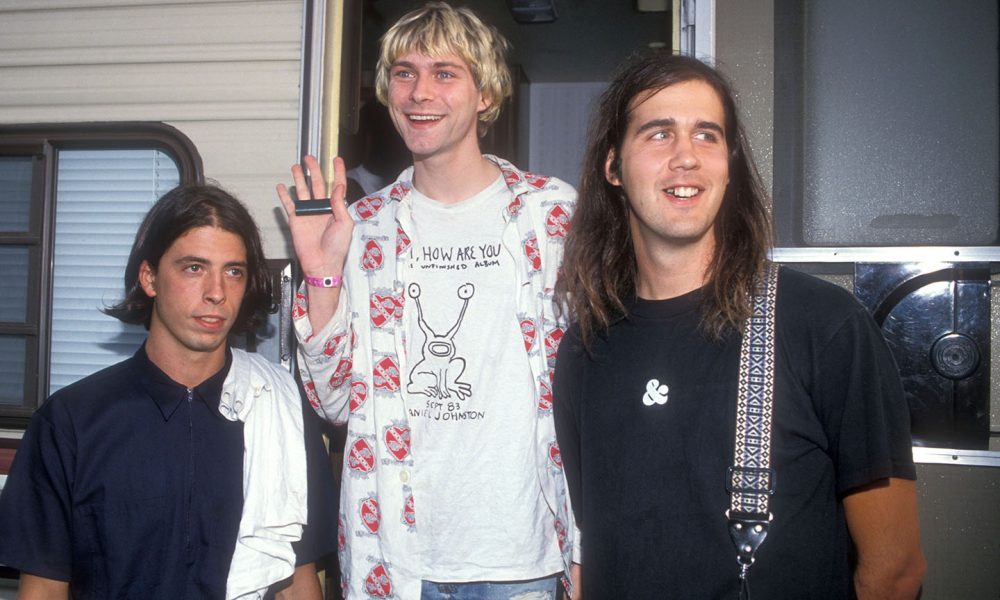 It has been said that everything old becomes new again and, in 2022, that proverb certainly rings true when it comes to music. This year, it hasn't been unusual to see older songs become popular – and even re-enter the charts again, decades after their release. Thanks to TikTok, Instagram, and other social media platforms, songs are finding cross-generational appeal through viral dance trends, memes, covers, and remixes. Additionally, many of 2022's most popular films and TV shows are incorporating older music, allowing its viewers to discover gems from the recent (and not so recent) past. Below, we're compiling the most popular resurgent tracks of 2022, week by week.
June 1
Lena – life was a beach
In 2019, German singer-songwriter and 2010 Eurovision Song Contest winner Lena released her fifth album, Only Love, L. Among its tracks was "life was a beach," a piece of deceptively breezy, minimal pop in which the star reflected on losing a loved one and the loneliness of the aftermath. Despite not being a lead single, the track has now gone viral in Japan, ranking in Spotify's "Viral Top 50 Japan" chart for over 76 consecutive days. The song is being used on many TikTok videos and Instagram reels in the county as well. Notably, the popular Japanese dance group Local Campione danced along to the song on TikTok, with Lena joining in with the moves in her own video shortly after. – Rhian Daly 
May 18
Marvin Gaye – I Want You
Marvin Gaye's 1976 single "I Want You" provided something of a change in gear for the legendary singer. The track, written by Leon Ware and Arthur "T-Boy" Ross, not only took the acclaimed artist into disco territory but also found him great success in that arena. The track landed at No.15 on the Billboard Hot 100 and at No.10 on the Disco Singles Chart, while it also earned him a Grammy nomination for Best R&B Male Vocal Performance. The track has been sampled and covered by acts like Madonna, Massive Attack, and Robert Palmer, while it has seen a new resurgence on TikTok thanks to Kendrick Lamar interpolating it on his recent surprise single "The Heart Part 5."
50 Cent – Best Friend
Back in 2005, 50 Cent released his own movie Get Rich Or Die Tryin', in which he played the character of Marcus. Throughout the film, the song "Best Friend" can be heard, particularly in instances where Marcus is seen with love interest Charlene (played by Joy Bryant). "If I was your best friend, I'd want you 'round all the time," 50 Cent sings on the track. That romantic view has sparked a new TikTok trend soundtracked by the song, in which creators share videos and photos of them with their other halves.
Weezer – I Just Threw Out The Love Of My Dreams
Originally intended to be a part of a scrapped concept album called Songs From The Black Hole, "I Just Threw Out The Love Of My Dreams" is the only track from the project that would go on to be recorded in full. Had the complete record been made, the song would have filled in a part of the space-themed rock opera where the character of Laurel turned down the advances of her shipmate Jonas (played by frontman Rivers Cuomo) despite having feelings for him. The Weezer obscurity has since gone on to find recognition on TikTok with users soundtracking videos of anime and cartoon strips with the track.
Tame Impala – New Person, Same Old Mistakes
Taken from Tame Impala's 2015 album Currents, "New Person, Same Old Mistakes" deals with the concept of change and how much you can really transform who you are or leave behind your distinct character traits. The woozy synth-pop song found a second life in 2016 when Rihanna featured a cover of it on her album ANTI, while it is now having a resurgence on TikTok, thanks to a new trend. Creators are using the track as part of "transition" videos, which show them growing into a "new" person when the chorus hits. – Rhian Daly 
Tame Impala - New Person, Same Old Mistakes (Official Audio)
May 11
Nelly – Grillz
In 2005, Nelly – with the help of Paul Wall and Ali & Gipp – wrote an ode to grillz. "Got 30 down at the bottom, 30 more at the top/All invisible set in little ice cube blocks," the Austin, TX rapper detailed. "If I could call it a drink, call it a smile on the rocks." The track immediately caught music fans' ears and went to the top of the Billboard Hot 100, as well as the upper echelons of charts around the world. Now, the song is finding a popular second life on TikTok, as users share videos of them and their friends bobbing their heads to its opening lines, taking it in turns to look at the camera and lip-sync along to its words.
Kanye West – Runaway
One of Kanye West's finest masterpieces, "Runaway" finds the rapper entering vulnerable and candid territory, sharing his feelings about past failed relationships and some of the criticisms that have been aimed at him over the years from the media and beyond. An emotive and powerful piece, the track made it No.25 on Rolling Stone's 500 Greatest Songs Of All Time list in 2021. Creators on TikTok have also joined the crowd in showing appreciation for the trending song – 12 years after its release, "Runaway" is being celebrated in performance edits on the app, which highlight the attention-grabbing nature of its simple piano opening. – Rhian Daly
May 4
Migos – Stir Fry
Taken from Migos' second album Culture II, "Stir Fry" saw the Atlanta hip-hop group team up with Pharrell Williams and, in the process, score a Top 10 hit on the Billboard Hot 100. Moving away from their more typical trap sound, the track presented fresh territory for the trio that is still as enticing today as it was in 2017. Proving that, a new trend has emerged on TikTok of users sharing their enthusiastic reactions whenever they hear the song.
Maggie Rogers – Alaska
Maggie Rogers' debut single, "Alaska" kickstarted a brilliant career with early approval from a modern music icon. The former NYU student famously played the song for Pharrell Williams during a Masterclass held at her then-school, with footage of his awestruck reaction quickly going viral and propelling Rogers to sudden fame. Thanks to a remix of it being included on the soundtrack of the Netflix series Heartstoppers, the song is enjoying a popular resurgence on TikTok, with users sharing clips of the show featuring the track.
2Pac – Dear Mama
On "Dear Mama", 2Pac details his upbringing surrounded by poverty and addiction. Despite these hardships that he and his family faced, he uses the track to pay tribute to his mom. "You always was committed/A poor single mother on welfare, tell me how you did it," he raps at one point. Creators on TikTok have been sharing edits of the song and performances from 2Pac on the app, highlighting the touching lyrics in their videos. – Rhian Daly
April 20
Crystal Waters – Gypsy Woman (She's Homeless)
Released as part of Crystal Waters' 1991 debut album Surprise, "Gypsy Woman" has made its presence felt in music ever since. Regarded as one of house music's classic tracks, the song has been remixed numerous times, and its "la da dee, la dee da" hook and keyboard riff sampled multiple times since its release. "Gypsy Woman" has been trending on TikTok, with the song being mashed up with "The Bomb" by The Bucketheads.
Crystal Waters - Gypsy Woman (She's Homeless) (Official Music Video)
Pusha T – Nosetalgia ft. Kendrick Lamar
The Kendrick Lamar-featuring, Notzz and Kanye West-produced "Nosetalgia" was an early taste of Clipse member Pusha T's solo work. Released in 2013 on his debut solo album My Name Is My Name, the track saw Push and Lamar trading stories about how the drug epidemic in the US in the 80s and 90s affected them both growing up. "Nosetalgia"'s high bar is being recognized on TikTok, as creators celebrate some of its verses as some of the greatest in the history of hip-hop.
Pusha T f. Kendrick Lamar "Nosetalgia" (Audio Explicit Version)
YG – Who Do You Love?
Back in 2014, Compton rapper YG was just making his first moves with his debut album My Krazy Life, and "Who Do You Love?" was shared as the record's third single. The Drake-featuring cut peaked at No.54 on the Billboard Hot 100 and has since been certified double platinum by the RIAA. It continues to have an impact eight years later, with fans on TikTok making it trend on the app by using its "Who do you love?" refrain to soundtrack videos about complicated relationship situations.
YG - Who Do You Love? ft. Drake (Explicit) (Official Music Video)
Maroon 5 – Payphone
After the release of their gargantuan hit "Moves Like Jagger," Maroon 5 kept the ball rolling with another massive smash in "Payphone." Collaborating with Wiz Khalifa on the track, the group broke records in the US, and witnessed great success in Canada – where it topped the charts for eight consecutive weeks – and the UK. A decade after its initial release, users on TikTok are still showing the song love as they make aesthetic edits of live performances of it or highlight its emotional lyrics in videos.
Maroon 5 - Payphone ft. Wiz Khalifa (Explicit) (Official Music Video)
Akon – Lonely
Although New Jersey singer Akon made his breakthrough with the single "Locked Up," it was the more commercial track "Lonely" that really set him on the path to global success. The single, which appeared on his 2004 debut album Trouble, peaked at No.4 on the Billboard Hot 100 and has reached platinum and gold status in several territories around the world since. Creators on TikTok have been using the song to soundtrack videos that reflect its solitary atmosphere, helping it trend on the app.
Akon - Lonely (Official Music Video)
Far East Movement – Rocketeer
After Far East Movement scored a hit with "Like A G6," the group decided its next release should show another side of them. Instead of working on a dance track, like that previous single, they created "Rocketeer," which incorporates elements of alt-rock, hip-hop, and electronic music. With OneRepublic's Ryan Tedder featured on the track, it soon scored the group another Top 10 hit on the Billboard Hot 100 and showcased their range as artists. The track is now experiencing a resurgence on TikTok as users highlight it as a song that evokes nostalgic feelings. – Rhian Daly
Far East Movement, Ryan Tedder - Rocketeer ft. Ryan Tedder
April 13
Justin Bieber – Baby
In January 2010, a then-15-year-old Justin Bieber released "Baby," the lead single from his debut album My World 2.0, and was catapulted off on a blazing career path that would swiftly make him one of the biggest pop artists in the world. Its video was at one point the most-viewed video on YouTube, surpassing Lady Gaga's "Bad Romance." With Bieber back on the road, fans have been eagerly sharing videos of "Baby" being performed live 12 years later, with its creator – and fans – in a different part of his life. – Rhian Daly
Listen to the track here.
Troye Sivan – Angel Baby
Troye Sivan's "crack at an adoring, doting, love-struck, mega pop, gay, power ballad," "Angel Baby" arrived in August 2021 as a soaring, serene piece of yearning, romantic pop. The track is the lead single from the Australian singer-songwriter's upcoming third album Trouble and set the mood for the record in widescreen, cinematic style. The track has since been trending on TikTok, with fans sharing aesthetic edits of the song, while Sivan himself has also joined the surge of people sharing it on the app, with several humorous stories about it. – Rhian Daly
Listen to the track here.
Engelbert Humperdinck – A Man Without Love
Originally written in Italian and called "Quando m'innamoro," Engelbert Humperdinck's track was turned into an English-language hit by Ivor Novello-winning songwriter Barry Mason and released in May 1968. It received recognition around the world, landing at No.2 on the Official UK Singles Chart and No.19 on the US Billboard Hot 100, as well as topping charts in Belgium, Ireland, and Switzerland. The track is now finding a new audience as it experiences a resurgence on TikTok, propelled by it featuring twice in the first episode of the Marvel TV series Moon Knight. – Rhian Daly
A Man Without Love LYRICS Video Engelbert Humperdinck 1968 🌙 Moon Knight Episode 1
Kali Uchis – After The Storm
In 2018, Kali Uchis teamed up with Tyler, The Creator, and Bootsy Collins on the track "After The Storm," which appeared on her 2018 debut album Isolation. Produced by BadBadNotGood, the song layered funk with slinky R&B and marked Uchis' second collaboration with the legendary Collins. Since the singer has been back on tour, the track has been trending on TikTok with fans sharing videos of her performing "After The Storm," alongside funny videos responding to its lyrics. – Rhian Daly
Listen to the track here.
K Camp – Slum Anthem
Atlanta, Georgia rapper K Camp got his start performing at open mic contests and self-releasing his own mixtapes before getting snapped up by Interscope Records in 2014. That same year, he released the single "Slum Anthem" on the label, a track that found him propositioning other men's girlfriends. Eight years since its release, the single is growing on TikTok, with creators sharing their own intricate dance routines set to the song . – Rhian Daly
Listen to the track here.
April 7
Jeremih – All The Time
Jeremih's sexy and sensual R&B track "All The Time" first appeared on his debut mixtape Late Nights With Jeremih and was released as that record's only single in 2013. Two years later, the Lil Wayne and Natasha Mosley collars smooth grooves and explicit nature made it a perfect candidate for inclusion on the soundtrack for the Magic Mike XXL soundtrack. Now, the track is being recognised for its lyrics, with fans on TikTok making edits of the song with its lines emblazoned onto colourful visuals.
Listen to the track here.
Guy – I Like
New York trio Guy was a hip-hop, R&B and soul group founded in the city in 1987 and who, one year later, released their self-titled debut album. It was a hit, topping the Billboard R&B Albums chart and sneaking into the Top 30 on the Billboard 200, and its success was in part propelled by the record's fourth single "I Like." A fusing of R&B and new jack swing, the track was the album's most impactful release and is still capturing a new audience 35 years later. TikTok creators are helping the song trend on the app by showing their appreciation for it in the form of a hip-swinging dance routine.
Fergie – Glamorous
Fergie's dominance on TikTok is showing no signs of slowing up, with yet more of the Black Eyed Peas star's solo work taking over the app. Following the likes of "Big Girls Don't Cry (Personal)" and "Hit It" trending on the popular platform, "Glamorous" is also driving new videos. The third single from 2006's The Dutchess, the song gave Fergie her second No.1 single in the US as a solo artist and is still growing in relevance today. The track will be sampled on Jack Harlow's single "First Class" and creators on TikTok are showing their excitement for the new interpolation of the 00s hit by dancing to a snippet the rapper shared of his reworking.
Listen to the track here.
March 30
Fergie – Big Girls Don't Cry (Personal)
Fergie might be more typically associated with infectious hip-hop and pop tracks but, on her 2006 debut album The Dutchess, she veered into more heartfelt, tender territory with "Big Girls Don't Cry (Personal)." An acoustic pop ballad laden with strings, the track offered a mature take on a relationship going through rocky waters and the need to take some time for yourself. TikTok users have been honing in on the line "Yes, you can hold my hand if you want to/Cause I want to hold yours too," sharing their impressions of how it would be sung to a partner. – Rhian Daly
Fergie - Big Girls Don't Cry (Personal) (Official Music Video)
Lana Del Rey – The Other Woman
Originally recorded by American jazz singer Sarah Vaughan in the 50s, "The Other Woman" was popularized by icon Nina Simone before Lana Del Rey covered it for her 2014 album Ultraviolence. The song's story of a married man's mistress has provided a jump-off point for TikTok creators, who have been soundtracking edits of TV's "other women" with Del Rey's rendition of the track. Among them, Cassie from Euphoria is the most popular, with clips of her storyline with Nate from season two appearing in many videos using the song. – Rhian Daly
Luke Bryan – Kiss Tomorrow Goodbye
Released in 2012, "Kiss Tomorrow Goodbye" served as the fourth single from country titan Luke Bryan's third studio album Tailgates & Tanlines. In its chorus, the star asserts that he isn't going to waste his time begging someone to stay with him, reasoning: "Ain't no reason running after something already gone." It's that part of the song that has now been immortalized in a new TikTok trend, which sees users on the app sharing photos of themselves living their best lives as the track plays. – Rhian Daly
Listen to the track here.
March 23
Alessia Cara – Here
The debut single from Canadian singer Alessia Cara, "Here" became a sleeper breakthrough sensation upon its release in 2015 thanks to its relatable lyrics. The song detailed being at a house party where the star didn't know anyone and feeling uncomfortable, her singing: "But really I would rather be at home all by myself/Not in this room with people who don't even care about my wellbeing." Since Cara's appearance at Lollapalooza Argentina in mid-March, where she delivered a stunning version of the track, "Here" has experienced a resurgence on TikTok, with fans highlighting its reliability. – Rhian Daly
Listen to the track here.
Lorde – Writer In The Dark
Piano ballad "Writer In The Dark" featured on Lorde's critically-acclaimed second album Melodrama, released in 2015, which tackled her first major heartbreak. This track found her laying out who she is – and will continue to be – for an ex-partner and included the line: "I am my mother's child, I'll love you 'til my breathing stops." It's that lyric that has inspired a new TikTok trend, with creators using the song to soundtrack videos explaining how they're like their mothers – or, contrastingly, more like their fathers. – Rhian Daly
Listen to the track here.
Patsy Cline – Crazy
Although written by Willie Nelson, "Crazy" was popularised by influential country singer Patsy Cline when she released it as a single in 1961. An enduring classic, over three decades after its release it was the all-time most played song on jukeboxes in the US. Almost another three decades on, the country standard is now picking up steam on TikTok, as users soundtrack videos explaining the extreme lengths they've gone to in relationships with the song. – Rhian Daly
Patsy Cline - Crazy (Official Video) ft. The Jordanaires
WILLOW – Wait A Minute!
Released in 2015, "Wait A Minute!" appeared on WILLOW's debut album Ardipithecus and already inspired a TikTok challenge in 2019 with the #HereRightNow dance challenge. Three years later, the upbeat track is inspiring yet another viral surge, with fans showing their appreciation for the track and sharing cute dance videos soundtracked by it . – Rhian Daly
Listen to the track here.
March 16
Suzanne Vega – Tom's Diner
The inspiration for Suzanne Vega's classic song is a cult New York figure – the Upper West Side's Tom's Restaurant, which also featured heavily in Seinfeld. It was at the restaurant that the iconic singer-songwriter penned "Tom's Diner," crafting a narrative from people watching and the characters around the area triggering moments of nostalgia. Forty years after the track was initially written, it is finding a new audience on TikTok, streams spurred on by a viral cover by the German rock band AnnenMayKantereit. – Rhian Daly
Suzanne Vega, DNA - Tom's Diner (Official Music Video)
Drake – Emotionless
Taken from Drake's 2018 album Scorpion, "Emotionless" in part offers up a critique of our social media-driven lives and our habit of focusing on likes rather than living in and enjoying the present. "I know a girl whose one goal was to visit Rome / Then she finally got to Rome / And all she did was post pictures for people at home," the Toronto megastar raps on the track. The song is experiencing a resurgence on TikTok with creators using it to soundtrack montages of photos from their past travels, the lyrics knowingly pasted on top of the images. – Rhian Daly
Listen to the track here.
Drake – Trust Issues
Although "Trust Issues" was released to build anticipation for Drake's Take Care album, the track ultimately didn't make it onto the final tracklist for the record. In the years since it's become something of a cult obscurity, only getting an official release on streaming services in 2019 – eight years after its original release – as part of the compilation Care Package. TikTok users have been showing love to the track of late, sharing videos appreciating it through beautiful covers and remixes. – Rhian Daly
Demi Lovato – Cool For The Summer
When "Cool For The Summer" was first released in 2015, Demi Lovato described it as a shift in their output. "After kind of being put in a corner of talking about so many things in my past, I just want to talk about sexy time and fun things," they told radio host Elvis Duran at the time. A huge pop banger with EDM undercurrents, it was an instant party anthem that received massive acclaim, including nominations at the MTV VMAs and Teen Choice Awards. As summer approaches, fans on TikTok are highlighting the track and sharing videos of Lovato's past performances of the bright and infectious hit . – Rhian Daly
Listen to the track here.
March 9
Nirvana – Something In The Way
The closing track on Nirvana's seminal album Nevermind, "Something In The Way" is one of the Seattle grunge band's most moving songs. Written by frontman Kurt Cobain during a period of homelessness, the track is brimming with heightened emotion, desperation and helplessness, and has long been considered one of the band's best works. It has been seeing a resurgence of late thanks to its impact on Matt Reeves' The Batman and its use in the film's trailer, as well as its two appearances in the movie itself. On TikTok, that re-emergence is being shown in videos of clips from the film, soundtracked by the melancholy track.
Nirvana - Something In The Way (Audio)
Bastille – Good Grief
"Good Grief" might deal with the topic of death, funerals, and the confusing process that is grieving for a loved one, but it does so in classic Bastille style – by lacing the lyrics into a big, bold pop banger. The song is trending on TikTok through multiple ways, including aesthetic lyric video edits, creators using it to soundtrack montages of good times and people they miss, and a sped-up version of the song.
Listen to the track here.
Big Sean – I Know
Taken from Big Sean's 2015 album Dark Sky Paradise, "I Know" marks the Detroit rapper's third collaboration with LA R&B singer Jhené Aiko. Together, the pair swap lines about being there for someone who's having relationship problems, telling them: "I know you've been going through some things." The collab is experiencing a resurgence on TikTok as fans show appreciation for a great team-up.
Big Sean - I Know ft. Jhené Aiko (Official Music Video)
Kiana Ledé – Wicked Games
LA-based singer, songwriter, and actor Kiana Ledé's 2018 EP Selfless marked her first release on Republic Records. It showed the wider world what her loyal fans already knew – she was an artist with a talent for emotional storytelling. "Wicked Games" is a shining example of that, positioning her as a loyal partner for someone who treats her badly and exploits her weaknesses. Scroll through TikTok and you'll find many videos using the track as their sound, with fans covering the song and using it to share their own relationship tales. – Rhian Daly
Listen to the track here.
March 3
Tame Impala – Eventually
Tame Impala's "Eventually," featured on the band's 2015 album Currents, has seen a resurgence on apps like TikTok and Instagram thanks to its massive chorus and main menber Kevin Parker's smooth, anthemic voice. The song helped catapult his band to arena dates and the top line of festival bills. Its reemergence amongst a new generation of listeners proves how powerful Parker's songwriting truly is.
Listen to the track here.
will.i.am – Big and Chunky
will.i.am's "Big and Chunky," originally released in 2008 as part of the Madagascar: Escape 2 Africa (Music From The Motion Picture) soundtrack, has gone viral multiple times, thanks to its playful nature and infectious beat. This time around, though, the song has spread across YouTube and TikTok thanks to a lyric that comes about two minutes into the song, during which will.i.am sings, "It's all in the way she moves." The new trend started with TikTokers acting sweet towards the opposite sex or their partners, before revealing themselves to be humorously mad, like user "h3w.z3y," who threatens her BF with a comical fist.
Drake – Get It Together
Drake's 2017 smash "Get It Together" is taken from his 2017 epic, More Life. The hypnotic track features Jorja Smith and Black Coffee. The song is a big look for Jorja, who handles most of the vocals, only ceding to Drizzy during the chorus. While the song was a big success for Drake upon its initial release, like almost every song the MC releases, it has a tremendous shelf-life; its most recent revitalization is just a day in the life for Drake.
Listen to the track here.
Chief Keef – Love Sosa
Chief Keef's brilliant 2012 single, "Love Sosa," has found its way back into the zeitgeist thanks to the terrifying war between Russia and Ukraine. After the war began, Keef put a photo on Instagram with the caption, "On the way to Ukraine." Keef was enlisting himself to help defend the Ukrainian people, and from there, soldiers and civilians alike began reassuring each other that Keef would protect everyone from harm. While the escalation of war is frighteningly serious, Keef and his fans added some levity that has been embraced by every corner of the internet.
Timbaland – Carry Out (Feat. Justin Timberlake)
Sometimes there are tracks that are less viral than a constant presence in our culture. Timbaland's 2009 track "Carry Out," featuring Justin Timberlake and taken from his album Shock Value II, is one such track. Every so often it pops up on TikTok and inspires a new trend. This time around, users, like "cheflovely," who used the mesmerizing track to soundtrack a cooking video. Other users, like "joceline.e5," have used the track simply to choreograph a dance.
Listen to the track here.
February 23
Hole – Celebrity Skin
Hole's most commercially successful single of all time, "Celebrity Skin" catapulted the band to new heights upon its release in 1998. It took the ever-growing focus on frontwoman Courtney Love and used it to serve up a commentary on Hollywood and the dark side of fame. "You better watch out/Oh, what you wish for," Love warns at one point. "It better be worth it/So much to die for." A perennial classic, the track has begun trending on TikTok following Doja Cat's cover of it, exposing a new generation of fans to the hit single. – Rhian Daly
Hole - Celebrity Skin (Official Music Video)
Con Funk Shun – Love's Train
California R&B, funk, and soul group Con Funk Shun was one of the hottest groups of its time, scoring huge success with each of its 11 major-label albums, including seven Top 10 singles on the Billboard charts. In 1983, it released the yearning single "Love's Train," reportedly inspired by a love triangle involving two of the band members. That track is now experiencing a resurgence thanks to Silk Sonic – the project from Bruno Mars and Anderson .Paak – covering it recently. TikTok users have been sharing the original version to celebrate its brilliance in light of its renaissance. – Rhian Daly
Nelly Furtado – Say It Right
When Nelly Furtado released "Say It Right" in 2006, she was on a hot streak. The Timbaland-produced single had been preceded by smash hits "Promiscuous" and "Maneater," and this track followed in their footsteps. "Say It Right" topped the charts in 12 countries around the world, including the US' Billboard Hot 100 chart, and was one of the top tracks of 2007 in the US. Now, 16 years after its first release, the track is gaining new life on TikTok thanks to one of the app's stars. @lostmymarblesagain recently shared a funny video of her creating a goofy choreography to the track, which has since been recreated by Doja Cat and Furtado herself. – Rhian Daly
Listen to the track here.
February 16
Lana Del Rey – Doin' Time
Back in 2019, US singer-songwriter Lana Del Rey paid tribute to Sublime with her take on its 1997 hit, "Doin' Time." Featured on her masterpiece album Norman F_____g Rockwell!, the cover saw Del Rey add a witchy atmosphere to the track, twisting Bradley Nowell's rapped vocals into a languid drawl. The star's version has recently witnessed a viral resurgence online, as fans continue to celebrate the song in aesthetic TikTok edits and throwbacks to her performances of it. – Rhian Daly
Lana Del Rey - Doin' Time (Official Music Video)
Lady Gaga featuring Beyoncé – Telephone
"Telephone" brought together two of the world's biggest names – Lady Gaga and Beyoncé – for a mammoth collaboration that took over the world. One of Gaga's best-selling singles, it was nominated for an award at the 2011 Grammys and hit the top of the charts in several countries on release, including the UK. The track's lyrics detail choosing the dancefloor over taking calls from a partner and a new TikTok trend sees users lip-syncing along to the words as they act out what the megastars are singing. – Rhian Daly
Lady Gaga - Telephone ft. Beyoncé (Official Music Video)
Taylor Swift – The Man
A modern feminist anthem, "The Man" challenged the sexist double standards that women face in everyday life, using her own experiences in the music industry – and those of other women in the business – as a foundation. "I'm so sicker of running as fast as I can/Wondering if I'd get there quicker if I was a man," Taylor Swift sings over sparkling synths. The song is finding new life on TikTok as creators use it to soundtrack their own videos highlighting double standards between men and women in school, fandoms, TV shows, and more. – Rhian Daly
Listen to the track here.
Avicii – The Nights
Released in 2014, "The Nights" became a huge hit for Swedish DJ Avicii, going double Platinum in the UK and Platinum in the US. The track combined progressive house and folk-rock and featured poignant lyrics about advice shared between a father and son. "One day my father told me/Son, don't let it slip away," singer Nick Furlong shares on the uplifting track. "When you get older/Your wild heart will live for younger days." Fans on TikTok have been re-sharing the song recently, appreciating its beauty in stripped-back covers and tributes to the DJ . – Rhian Daly
Listen to the track here.
February 11
Billie Holiday – Solitude
Billie Holiday's take on the 1934 jazz standard "(In My) Solitude," which was composed by Duke Ellington with lyrics by Eddie DeLange and Irving Mills, was originally released as part of the iconic jazz singer's debut album Billie Holiday Sings in 1952. Seventy years later, a short snippet of her recording – featuring her sighing "In my solitude" over soft piano – is trending on Instagram Reels. Users are soundtracking short videos of wholesome solo activities on the social media platform, including browsing bookstores or visiting big country houses. – Rhian Daly
Drake – One Dance
Upon its release in April 2016, Drake's "One Dance" immediately took on a life of its own. The dancehall and afrobeat song topped the charts in 15 countries and held onto the top spot on the US' Billboard Hot 100 for 10 weeks, while it also became the second-longest consecutive No.1 in the UK after sticking at the summit for 15 weeks in a row. One of the best-selling digital singles of all time, it's no wonder the song is still having an immense amount of impact, including on TikTok. "One Dance" is trending on the app as creators perform a short dance routine to a pitched-up remix of the track. – Rhian Daly
Listen to the track here.
Jim James – Here In Spirit
My Morning Jacket's Jim James originally released his solo single "Here In Spirit" in 2016, describing it at the time as a song about "speaking out and trying to be there for people in spirit even if you can't be at every rally and battle." The track's perseverance is now being matched in videos on TikTok, as creators soundtrack clips of them achieving things or pushing themselves to do more with the compassionate song.
Listen to the track here.
Kid Cudi – Day 'N' Nite
This 2008 track was one of the stellar songs that helped push Kid Cudi into the mainstream, featuring on his breakout mixtape A Kid Named Cudi. It went on to serve as the lead single for his debut album Man On The Moon: The End Of Day a year later. Cudi wrote the song after being kicked out of his uncle's house, without whom he says there "would be no Kid Cudi." Over recent months, TikTok users have been using the track to soundtrack the "put these on and pose" trend, which sees creators putting on a pair of sunglasses before the drop and then letting their videos flick through still images of their friends in the same item . – Rhian Daly
Kid Cudi - Day 'N' Nite (Official Music Video)
February 9
Remy Ma – Conceited
Taken from Remy Ma's 2006 debut solo album There's Something About Remy: Based On A True Story, "Conceited (There's Something About Remy)" sampled two other massive tunes in Right Said Fred's "I'm Too Sexy" and Christina Milian's "Dip It Low." It went on to give her a Top 20 hit on the Billboard Hot Rap Songs chart and, over 15 years later, is now finding a resurgence in popularity thanks to TikTok. The track is trending on the app thanks to a smooth and intricate dance routine created by @marsh.xll. – Rhian Daly
Remy Ma - Conceited (There's Something About Remy) (Official Video)
Black Eyed Peas – Just Can't Get Enough
"Just Can't Get Enough" gave us the second taste of Black Eyed Peas' sixth album The Beginning, paying tribute to those people that get under your skin and leave you missing them every second you're apart. "Boy, I think about it every night and day," sings Fergie in the opening line and that's the sentiment that has sparked a new trend on TikTok. Users are taking that line and deploying it as a meme to talk about something they can't stop thinking about, like these girls' new love of surfing. – Rhian Daly
Listen to the track here.
Dr. Dre – The Next Episode
"The Next Episode" was exactly as its title suggests – a continuation of a story previously told by Dr. Dre. The 2000 single, which originally appeared on the rap heavyweight's second album 2001, served as the sequel to Dre and Snoop Dogg's team-up "Nuthin' But A G' Thang" and once again featured Snoop, plus Kurupt and Nate Dogg. Since Dre's upcoming Super Bowl halftime show appearance – along with Snoop, Eminem, Mary J. Blige, and Kendrick Lamar – was previewed, the track has been rising on TikTok, with many users creating videos humorously previewing millennial parents' reaction "when the beat drops at halftime." – Rhian Daly
Dr. Dre - The Next Episode (Official Music Video) ft. Snoop Dogg, Kurupt, Nate Dogg
February 3
Lenny Kravitz – It Ain't Over Till It's Over
Lenny Kravitz's smooth, timeless single "It Ain't Over Till It's Over" gave the New York musician his first Billboard Hot 100 hit back in 1991. Inspired by Motown, Philly soul, and Earth, Wind & Fire, the track detailed an attempt to keep a relationship together, quoting US baseball star Yogi Berra in its determined chorus: "It ain't over till it's over." Two decades on, the track is having a moment on TikTok, propelled by its appearance on the soundtrack of episode three of Euphoria season three. Currently, there's no trend attached to the sound, just users appreciating the brilliance of a classic song. – Rhian Daly
Lenny Kravitz - It Ain't Over 'Til It's Over
Bobby Darin – Call Me Irresponsible
Bobby Darin's version of the Jimmy Van Heusen-composed, Sammy Cahn-written "Call Me Irresponsible" featured on his album From Hello Dolly to Goodbye Charlie in 1964. Theatrical and warm, it's a song that prompts the urge to dance – which is just what Euphoria's Rue Bennett (played by Zendaya) did to the song in episode three of the show's second season. That scene is one of the new series' most memorable so far and has sparked a new trend on TikTok of Euphoria fans recreating Rue's pillow-based choreography on the app. – Rhian Daly
Jacquees – B.E.D.
Georgia singer-songwriter Jacquees had his breakout moment with "B.E.D" in 2016, a track taken from his mixtape Mood and one that would go on to be the lead single off his debut album 4275 in 2018. A year after its initial release, two of US hip-hop's heavyweights – Ty Dolla $ign and Migos' Quavo – remixed the steamy song and it's that version that is now trending on TikTok. The track's growth on the app has been spurred on by creators' crafting addictive dance routines to the song that are simple in their movements, but fun to watch and re-enact . – Rhian Daly
Listen to the track here.
January 28
Frank Ocean – Lost
A decade after its original release as part of Frank Ocean's highly-lauded Channel Orange album, "Lost" is making an impact on the charts once more thanks to its rise on TikTok. The melancholy, Fear And Loathing In Las Vegas-sampling track portrays a relationship that's immersed its two main characters into an illicit lifestyle they can't – or don't want to – pull themselves out of. Often spotlighted as one of Channel Orange's best tracks, "Lost" has become a popular sound on TikTok, thanks in part to a trend that sees users perform a short dance routine that features some fancy footwork.
Listen to the track here.
Jeremih – oui
Featured on US R&B hitmaker Jeremih's 2015 third studio album Late Nights, "oui" finds the musician flexing his lyrical creativity and delivering some smart wordplay. Jeremih takes the French word for "yes" and mixes it with the English homophone, "we," in the chorus to tell a partner: "There's no we without you and I." The track has been trending on TikTok thanks to creators sharing videos with a pitched-up version of the track. The prevalent trend related to "oui" sees users re-enacting a short piece of playful choreography to the song. – Rhian Daly
Jeremih - oui (Official Audio)
January 26
Dr. Dre – Still D.R.E.
Despite the insinuations of its title, the lead single from Dr. Dre's iconic second album 2001 was, in fact, written by Jay-Z rather than the acclaimed rapper and producer himself. Getting HOV involved turned out to be a smart move in pushing Dre forward worldwide – the track entered the Top 10 in the UK and has since been certified double Platinum in the country. With Dre booked to perform during the Super Bowl Halftime Show, the classic track has been rapidly growing on TikTok, with both the original, an instrumental, and a remix finding favor on the app. – Rhian Daly
Listen to the track here.
Sean Paul – No Lie
Sean Paul's hit single "No Lie" saw the dancehall icon team up with pop superstar Dua Lipa to create a bright and breezy tropical pop banger. The Mad Love The Prequel EP track brought summer to Europe upon its release in November 2016, racing up the charts in territories across the continent. Now, it's doing the same thing on TikTok – despite not being associated with any particular trend. Creators on the app are using the song to soundtrack a range of videos, including ones calling out white lies, or "lies" related to popular cultural franchises. – Rhian Daly
Sean Paul - No Lie (Official Music Video) ft. Dua Lipa
Labrinth & Zendaya – All For Us
Labrinth and Zendaya teamed up on a new version of the British star's 2019 track "All For Us" two months after its original release. Their take featured in the final episode of HBO's Euphoria season one (which Labrinth created the whole score for), which aired in August 2019. The scenes it accompanied provided a memorable cliffhanger for the end of the show's first season, with the relapse of Zendaya's character Rue portrayed by the character being surrounded by a crowd of dancers, who lifted her up and eventually engulfed her. With the second series of the show now on air, the track is now taking over TikTok. You'll find it soundtracking videos that see creators "recasting" Euphoria's characters with everything from British icons and different eras of Taylor Swift . – Rhian Daly
Listen to the track here.
January 20
The Beach Boys – I Get Around
The Beach Boys' 1964 single gave the band its first No.1 song in the US nearly 60 years ago, its sunny harmonies and revolving chorus propelling it to classic status. That reputation has lasted ever since, becoming one of the group's most iconic tracks. The song's popularity has now crossed over to TikTok, thanks to an unlikely mash-up. One user has replaced the lyrics of "I Get Around" with those from Flo Rida's 2007 crunk hit "Low," twisting the latter into a bright piece of '60s pop. Its bringing together of two very disparate artists is driving its popularity on the app – at the time of writing, 50.1k videos have been made with the sound – as TikTok users blind react in astonishment to the surprising mash-up.
I Get Around (Remastered)
2Pac – Hit Em Up
Considered one of the greatest diss tracks of all time, 2Pac's "Hit Em Up" had a very real-world impact, heightening the beef between the East Coast and West Coast hip-hop communities. It was released as a B-side to 1996 single "How Do U Want It," three months before 2Pac was killed. After featuring in the Euphoria season two premiere earlier this month, "Hit Em Up" has seen continued growth on TikTok. While it's currently not associated with a particular trend, users have been creating videos with the sound to share how they related to Zendaya's character Rue rapping along to the track, while it has also been used to soundtrack fan edits of the show.
Maroon 5 – Misery
Taken from Maroon 5's third album, 2010's Hands All Over, "Misery" continued frontman Adam Levine's exploration of romantic relationships in his lyrics. Set to deceptively buoyant, funk-laced pop, this single mined his experiences of partnerships breaking down despite still wanting to be with your significant other. Over a decade later, the track is still finding a connection with fans, as seen by its continued growth on TikTok. Lately, its popularity on the app has also been spurred on by a creative mash-up that brings together "Misery" and Chicago rapper Cupcakke's "CPR."
Listen to the track here.
Valee ft. Jeremih – Womp Womp
After the release of his acclaimed debut EP GOOD Job, You Found Me, Chicago rapper Valee's next release saw him collaborate with Jeremih to create the playful and bass-driven "Womp Womp." Called a "contender for the song of the summer" by Pitchfork upon its release in 2018, it has stayed lodged in hip-hop's consciousness ever since, interpolated on tracks by the likes of Chance The Rapper, Trippie Redd, Smokepurpp and more. The song has been a perennial base for TikTok videos over the last few years, with 133.2k videos featuring the sound to date. "Womp Womp" is often used to soundtrack clips that show two different entities or ideas coming together over one common trait or opinion, like one dog owner and his pet bonding over "loving each other unconditionally."– Rhian Daly
Listen to the track here.
Listen to all the best viral tracks on TikTok on Apple Music and Spotify.