'V' Facts: 20 Things You Need To Know About Maroon 5's Fifth Album
Think you know all there is to know about Maroon 5? Think again. Here are 20 facts that every fan needs to know about Maroon 5's fifth album, 'V'.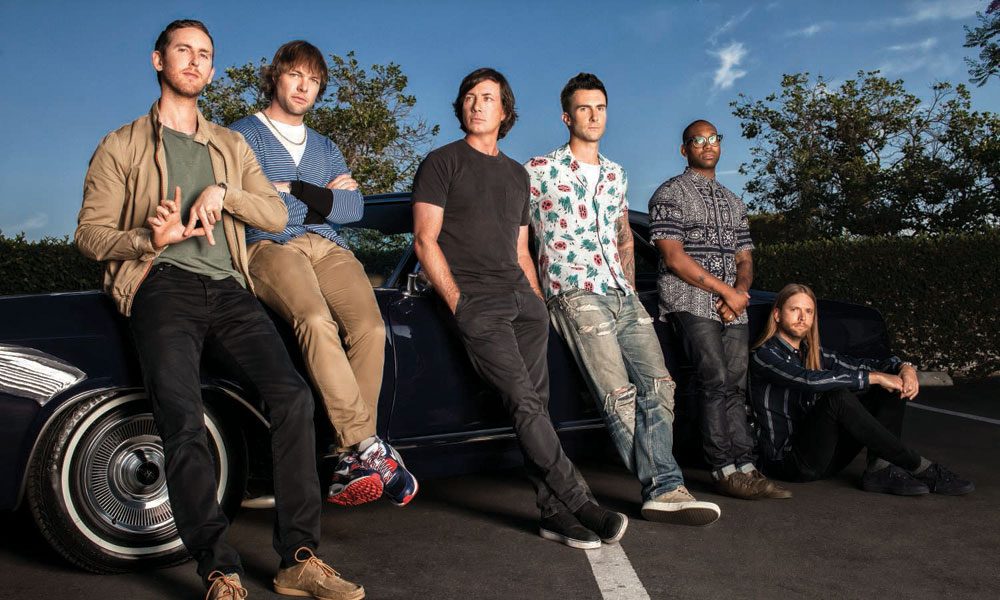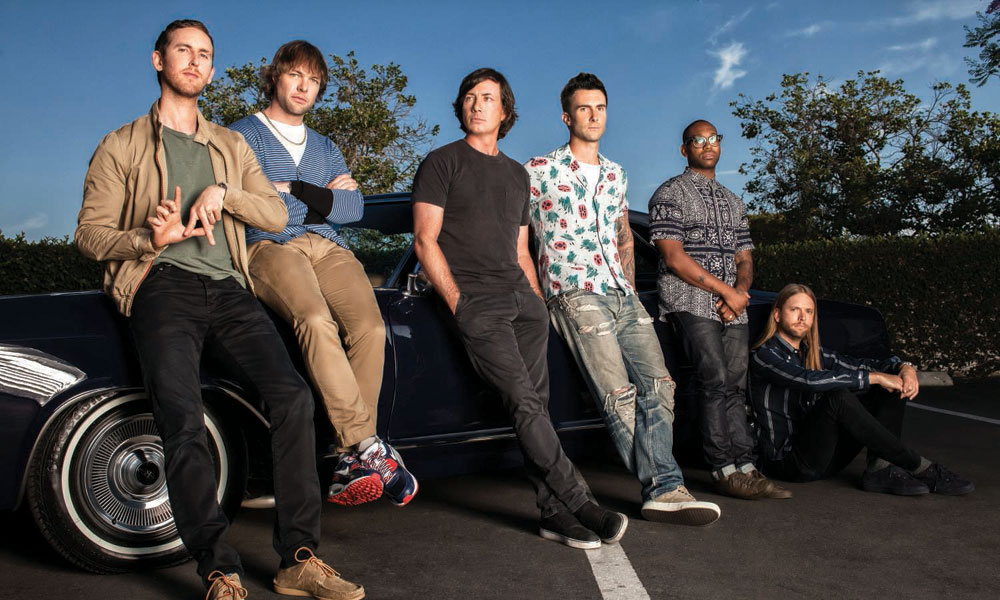 Over a decade into their career, with a string of world-conquering hits behind them, Maroon 5's confidence was at an all-time high when they recorded V. But if you think you know all the V facts there are to know, think again.
Here are 20 V facts every Maroon 5 fan needs to know.
Listen to the best of Maroon 5 on Apple Music and Spotify, and scroll down to read the 20 things you need to know about V.
1:
The distinctive cover art for V featured a 1.3m neon structure photographed near a reservoir in Gyeonggi Province, South Korea.
2:
The band chose to launch the album's teaser campaign through Facebook, slowly revealing the artwork and tracklisting on the platform.
3:
To help with the launch of V, Maroon 5 performed as part of the annual iTunes Festival at London's iconic Roundhouse, on 11 September 2014.
4:
Big Sean featured on the official remix for first single, 'Maps'.
5:
Even though 'It Was Always You' was only released as a promotional single, the buzz around Maroon 5's return led to it making both the UK and US charts.
6:
Gwen Stefani joined Adam Levine on stage for an impressive duet of V's ballad 'My Heart Is Open' at the 2015 Grammys.
7:
Different markets around the world saw different versions of V. A DVD featuring the video for 'Maps' was added to the Japanese release.
8:
'Sugar''s incredible run inside the US Top 10 saw it named as one of the most successful singles of all time.
9:
The 'Animals' video caused some controversy, thanks to its striking imagery of a slaughterhouse, and the video received a daytime ban on some stations.
10:
The Maroon V Tour, in support of V, launched in Dallas, Texas, on 16 February 2015. The tour would see the band play 121 dates worldwide, with the eighth leg of the jaunt (in South America) not even starting until the following year.
11:
The David Dobkin-shot video for 'Sugar' became a sensation, with its mix of largely authentic reveals of the band playing at real-life weddings. In most cases, the brides were kept out of the secret and so got the biggest surprise of their day.
Maroon 5 - Sugar (Official Music Video)
12:
Topping the Billboard charts on release, V would ultimately perform better than any Maroon 5 album since 2007's It Won't Be Soon Before Long.
13:
'Sugar' became such a runaway success it was picked as the encore for most of the Maroon 5 concerts of 2015.
14:
The decision to add 'This Summer' to a reissue of V led to the song being released as a single, though the video once again proved controversial, thanks to the song's lyrics and a shot of Adam Levine getting changed before a London show.
Maroon 5 - This Summer's Gonna Hurt Like A Motherf****r (Explicit) (Official Music Video)
15:
Nick Jonas and Tove Lo opened for Maroon 5 on some dates of their 2015 tour.
16:
There was no video released for V's final single, 'Feelings'.
17:
The last date of the tour to promote V took place in Lima, Peru, a staggering 20 months after the tour had first begun.
18:
OneRepublic's Ryan Tedder helped write V's first official single, 'Maps'.
19:
Adam Levine had only just married successful model Behati Prinsloo when she appeared in the video for 'Animals'. The couple now have two children.
20:
V's phenomenal and sustained success saw it make the year-end listings of the Billboard bestsellers for three years running.
Looking for more? Discover the full story behind V.
Format:
UK English