Selena Gomez
Few performers have navigated the path out of child stardom into a lasting entertainment career as gracefully.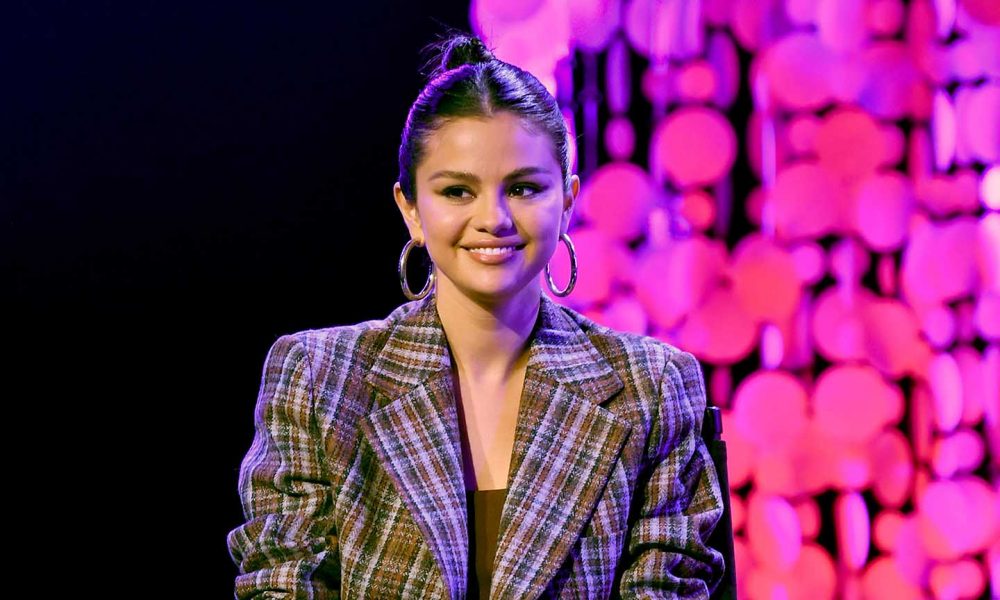 Few performers have navigated the path out of child stardom into a lasting entertainment career as gracefully as Selena Gomez. Born in the summer of 1992 to a young stage actress, she was famously named for Tejano superstar Selena. It wasn't long before she felt compelled to step into the spotlight too. Pageants led to acting work, first on Barney And Friends from 2002-2004, and soon in movies like Spy Kids. Not long after she aged out of the Barney role, Selena attended an open casting call in Austin and was welcomed into the Disney Channel's universe of youth programming.
She guested on two of Disney's most popular series, The Suite Life Of Zack & Cody and Hannah Montana, and by 2008 was starring in a hit show of her own, playing the magically inclined Alex Russo on The Wizards of Waverly Place. It was a breakthrough role for Selena, one that became a gateway into music as she sang the show's theme song. That same year, a starring role in the musical comedy Another Cinderella Story begat her first single to crack Billboard's Hot 100 chart, "Tell Me Something I Don't Know." In 2009, Selena starred alongside her fellow Disney star, Texan, and Barney alum Demi Lovato in the Disney Channel original movie Princess Protection Program. She also began a longstanding stint as a UNICEF ambassador, a philanthropic role that took her around the globe.
That year, Selena's newly formed band Selena Gomez & the Scene released their debut album Kiss & Tell, spinning off two more charting hits in the rocker "Falling Down" and the club-ready "Naturally," her biggest hit to that point. They quickly followed up the album with two more in 2010 and 2011, leaning into a dance-pop sound and launching Platinum top-40 hits including "Round & Round," "A Year Without Rain," "Who Says," and "Love You Like A Love Song." Also in 2010, Selena starred in the movie Ramona and Beezus, and her band contributed a song to the soundtrack. More film acting followed in 2011, including Monte Carlo and a cameo in The Muppets.
In 2012, The Wizards of Waverly Place wrapped up its four-season run and Selena Gomez & the Scene went on hiatus as Selena ramped up her acting career. After replacing her fellow Disney star Miley Cyrus in the cast of the animated movie Hotel Transylvania, a role she'd later reprise in two sequels, she made a leap to more adult fare with Harmony Korine's edgy and controversial Spring Breakers in 2013. The same year, she co-starred with Ethan Hawke in Getaway. The grownup acting roles dovetailed with Selena's more mature solo debut album Stars Dance, which debuted atop the Billboard 200 albums chart to become her first No. 1 album. Its bhangra-inflected lead single "Come & Get It," co-written by Ester Dean and Stargate, became Selena's first top-10 hit. The next year began with a turning point in Selena's personal life, as she missed tour dates to undergo chemotherapy for lupus. In the months that followed, she appeared in more films such as Rudderless, William H. Macy's directorial debut, and added a second top-10 hit with the gliding trip-hop ballad "The Heart Wants What It Wants."
After guesting on EDM-pop producer Zedd's hit "I Want You To Know," Selena's 2015 and 2016 would be largely defined by Revival, her most acclaimed and successful album to date, featuring a stellar cast of contributors like Max Martin, Charli XCX, and the songwriting team of Julia Michaels and Justin Tranter. Revival debuted at No. 1 with the biggest sales week of Selena's career and spun off three top-10 hits in the sweltering A$AP Rocky collab "Good For You," the snappy "Same Old Love," and the slinky "Hands To Myself," all of which hit No. 1 at pop radio. In support of Revival, Selena performed as Saturday Night Live's musical guest for the first time.
Beyond the smash album, this era saw Selena releasing collabs both poppy (the No. 9 hit "We Don't Talk Anymore" with Charlie Puth) and experimental (Cashmere Cat's "Trust Nobody") and acting in films from the mainstream comedy Neighbors 2 to the Sundance indie The Fundamentals of Caring. As the calendar rolled into 2017, she landed back in the top 10 with "It Ain't Me," a genre-blurring gem in tandem with house producer Kygo. Critics and fans alike swooned at Selena's next single "Bad Liar," which sampled the famous bass line from Talking Heads' "Psycho Killer." She rounded out the year with two more collabs, "Fetish" with Gucci Mane and "Wolves," a guitar-laced electro-pop sing-along with Marshmello that became a radio mainstay and topped Billboard's Hot Dance/Electronic Songs chart.
Selena's success in 2017 extended beyond the musical realm and behind the camera. She executive produced Netflix's hit adaptation of the young adult novel 13 Reasons Why, a sobering look at teen suicide. The show became a conversation-starter and a cultural phenomenon, which led to a second season in 2018. Selena contributed "Back To You" to the soundtrack, though the song's video delved into a different kind of imagery: that of French New Wave cinema. The next year, Selena released the multilingual single "I Can't Get Enough" with a pair of producers — American pop stalwart Benny Blanco and reggaeton hit-maker Tainy — alongside Colombian superstar J Balvin.
2019 also saw her continuing to expand her footprint in Hollywood, both as a producer for the Netflix docuseries Living Undocumented and as part of the ensemble cast in Jim Jarmusch's horror-comedy The Dead Don't Die. In October, she released the powerhouse ballad "Lose You To Love Me," the lead single from her long-awaited new album Rare, followed a day later by the surprise release of a second single, the skittering, upbeat "Look At Her Now." Within weeks, "Lose You To Love Me" became her first career No. 1 on Billboard's Hot 100. At the top of 2020, Rare became her third straight album to debut at No. 1.
What followed was one of Selena's most eclectic years yet. She voiced a giraffe in the fantasy adventure movie Dolittle. She produced and hosted the HBO Max cooking show Selena + Chef, in which she features a different noteworthy chef each episode. She guested on two very different trap-infused pop tracks, Trevor Daniel's acoustic "Past Life" and Blackpink's K-pop delicacy "Ice Cream." Along the way, she was named to the Time 100, a list of the most influential people in the world. The versatility carried on into 2021 with a plunge into Spanish-language pop on releases like the Revelación EP and the launch of the Hulu series Only Murders In The Building, a savvy sendup of murder podcasts matching Selena with comedy legends Steve Martin and Martin Short. In 2022, before the second season of Only Murders dropped, Selena continued her music winning streak with a guest appearance on Coldplay's "Let Somebody Go."
With success as a singer, actor, producer, and more, Selena has developed into a prolific multi-hyphenate. Each new evolution in her career seems to further cement her place as one of her generation's best-loved stars.