Best Selena Songs: 20 Latin Music Classics
Selena not only broke down barriers of genre, language, and identity, she transcended generational and geographical borders.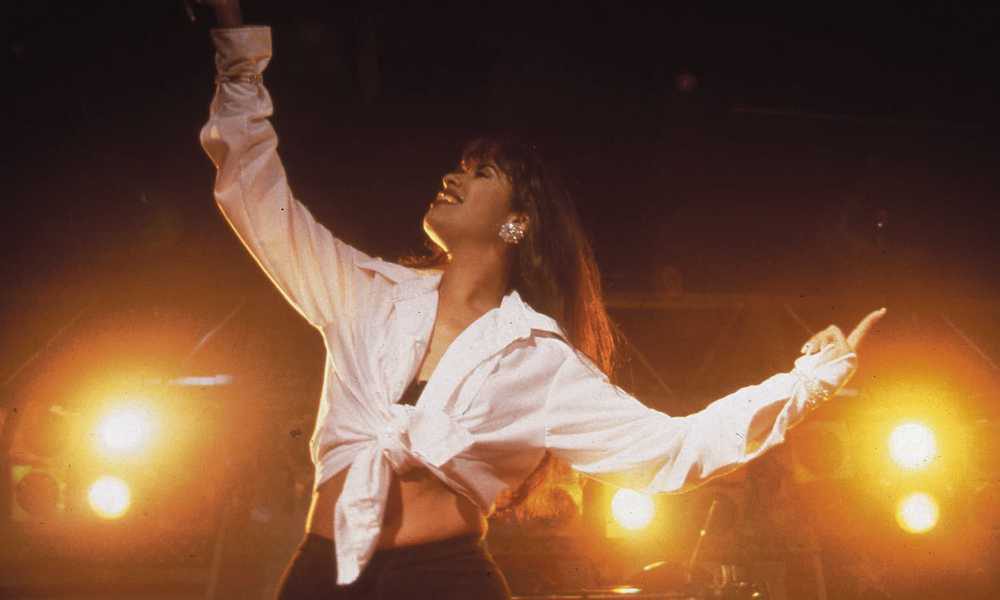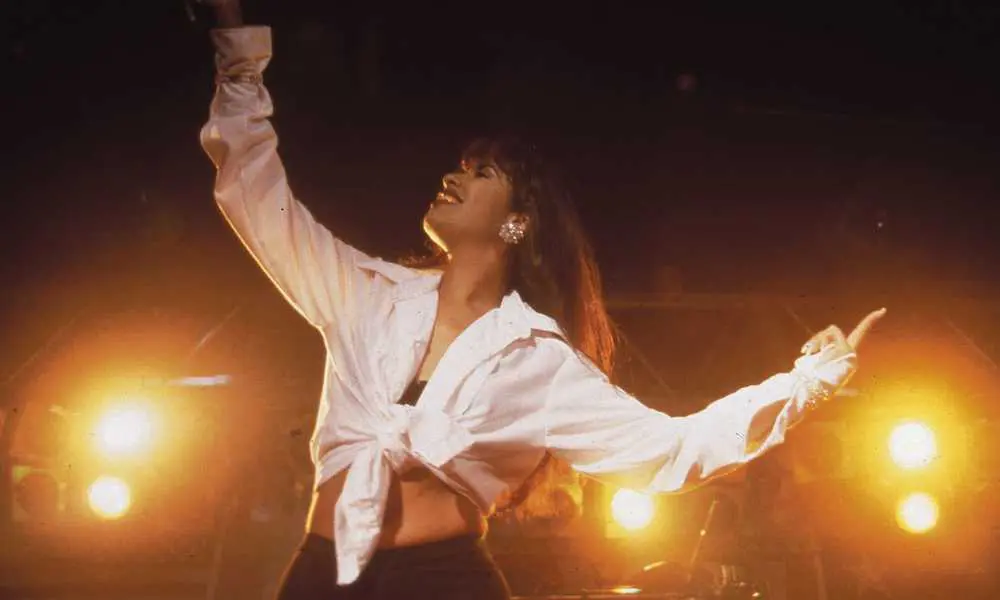 Selena is, quite simply, one of the most influential Latin musicians ever. Merely 23-years-old at the time of her death, the Texan released massive hits, set fashion and makeup trends, and was a beacon of representation.
Everything about Selena was – and still is – revolutionary. Not only did she break down barriers of genre, language, and identity, she also transcended generational and geographical borders. The Grammy winner was a young woman making her way through male-dominated musical genres. And it wasn't easy. She was a Mexican-American singer from a conservative family who, at times, struggled to be accepted by audiences on both sides of the US border. But by mixing traditional Mexican genres with contemporary sounds of the 90s while wearing sequin bustiers, Selena won a seat at the legends table.
For many pop stars with Latin American heritage, Selena is the blueprint. Artists like Camila Cabello, Karol G, and Selena Gomez still point to Selena as their main inspiration. For many fans, Selena was the first female artist who was unapologetically proud of her heritage.
Selena's memory lives on through her music. She's the soundtrack of heartbreak, of the celebration of love and life, and of many good times spent with friends and family. Decades after her death, her legacy still resonates with listeners of all backgrounds as it did when she first captured audiences with "Como la Flor" in 1992.
Listen to the best Selena songs on Apple Music and Spotify, and scroll down for our list.
Cross-Generational Classics
(Como La Flor, Bidi Bidi Bom Bom, No Me Queda Más, Dreaming Of You, Si Una Vez)
Selena's staying power is rooted in the fantastic music she left us. Together with her brother A.B., who produced most of her music, Selena updated mostly Mexican genres that older generations loved, like folksy mariachi and polka-influenced Tejano, and made them relevant to younger audiences growing up with Janet Jackson and Nirvana. Selena, the person, and her music, touched people across every age group and, as a result, her work and story have been passed down to newer generations that didn't have the good fortune of witnessing her light.
Selena - Bidi Bidi Bom Bom (Official Music Video)
The undisputed Selena classic is "Como la Flor." With its lovelorn lyrics and a goosebump-inducing vocal and dynamic performance over a pop cumbia beat, this track skyrocketed Selena into superstardom and has become her most famous and representative song. Equally iconic yet a polar opposite sonically, the onomatopoeic "Bidi Bidi Bom Bom" references the palpitating sounds of a lovestruck heart. It infused rock en Español and reggae flair into Selena's signature pop-cumbia sound, which, together with the song's overall vibe and lyrics, reflexively brings a smile to the listener's face.
Not only was Selena never afraid to tackle new genres and sounds throughout her career, but she had a way of perfectly balancing the traditional and the contemporary in order to capture those audiences. Her main lyrical topic was love. "No Me Queda Más," a song about unrequited love, defined what mariachi pop sounded like by portraying the intense feelings the genre demands but pulling back on the rustic factor. She did it again, but blended with cumbia, on "Si Una Vez." This one of Selena's most powerfully emotive songs, about walking away from an abusive relationship and vowing never to return. It is regarded as a female empowerment anthem and a karaoke staple.
Selena - No Me Queda Mas (Official Music Video)
"Si Una Vez," "Bidi Bidi Bom Bom," and "No Me Queda Más," along with many other songs on this list of Selena's best songs were included in the 1994 Amor Prohibido album, which is largely credited to have revolutionized Tejano music. Mostly produced by her brother A.B., Amor Prohibido is Selena's most popular album, and birthed her most treasured and remembered era. The songs of Amor Prohibido breathed new life into the traditional genres that had come to typify her sound, allowing her move from the Mexican regional music category and ushering her into the mainstream pop landscape.
After releasing five Spanish-language albums that reached unprecedented milestones in the Latin music industry, as well as garnering an immense, loyal fan base across the Americas, Selena was gearing up for her big crossover moment. Drawing from other divas of the time like Paula Abdul and Madonna, the ethereal ballad "Dreaming Of You" had the potential to make Selena into the first Mexican-American pop star. Unfortunately, her untimely death predated its release. And while it's a cherished Selena song, it's a bittersweet one.
Quinceañera / Wedding Bangers
(Amor Prohibido, La Carcacha, Baila Esta Cumbia, El Chico Del Apartamento 512)
Music is often passed down from generation to generation through celebrations, and no party is more traditional – or epic – than a quinceañera. A quince is a grand party held for girls on their 15th birthday, marking their supposed passage from girlhood to womanhood. The birthday girl typically wears a big, poofy dress, the aunties try to take the best centerpiece home, and everyone dances all night long. The setlist, of course, has to include Selena.
Selena - Amor Prohibido (Official Music Video)
With its countdown opening verse, "La Carcacha" will get any party going, and the aunties will drag their spouses (or the youngest in the family) to dance to the mid-tempo "Baila Esta Cumbia." And you can't forget about the romantic, catchy anthems like "Amor Prohibido" and "El Chico Del Apartamento 512."
Love and Heartbreak
(I Could Fall In Love, Fotos Y Recuerdos, Dame Un Beso, Cobarde, La Llamada, No Debes Jugar)
Love and heartbreak are a constant theme in Selena's discography. What made Selena's take on these topics special is that they often came with an insanely catchy and anthemic pop hook as well. On "I Could Fall in Love," the singer treaded uncharted territory by having an R&B-influenced pop ballad moment. With an easy-to-sing chorus — it is, after all, the name of the song sung twice, adding "with you" at the end — she shared a softer side on this track, singing about her hesitation of falling in love with someone. Equally tender and a dedication-worthy chorus, 1986's "Dame Un Beso" conveyed an innocent yearning for a lover's kiss.
Selena - I Could Fall In Love (Official Music Video)
Selena's songs about heartbreak were among her most beloved. Selena mostly dealt with it in two ways: dwelling in sorrow or telling the heartbreaker off… but mostly the latter. On "Cobarde," Selena calls out the man who left her for his ex. Then she warns a different cheating boyfriend to never call her again on the uptempo cumbia "La Llamada." She pleads with a friend she has fallen in love with on the rock en Español jam "No Debes Jugar" to not toy with her emotions. And the dance-pop influenced "Fotos y Recuerdos"(a Spanish-language cover of The Pretenders' "Back on the Chain Gang") finds her looking through photos, yearning over a former flame.
The Genre Shifter
(El Toro Relajo, Ven Conmigo, Techno Cumbia, Cien Años, Ámame)
Selena is known as "la Reina del Tejano," the queen of Tejano music, but she tapped into many genres throughout her career. The music that is most synonymous with Mexico is mariachi, a male-dominated genre. So when Selena covered "El Toro Relajo" for the 1995 film Don Juan DeMarco, it had its share of critics. Nonetheless, she perfectly conveyed the genre's signature bravado and showcased traditional mariachi vocal techniques that exemplified her range. And covering mariachi won her plenty of respect from older listeners as well: Her 1988 take on "Cien Años," most famously sung by the Mexican legend Pedro Infante, is still revered today.
Norteño is another beloved Mexican regional genre native to the northern part of the country. On "Ven Conmigo," Selena added her Tejano flair, giving the song a unique sheen that helped it – and the rest of the 1990 album of the same name – earn a place in the National Recording Registry in 2020.
Meanwhile, with 1992's "Ámame," Selena's team delivered a club banger by introducing synths and power pop, blending it flawlessly into Tex-Mex and techno cumbia. Similarly, the posthumously released and adequately named "Techno Cumbia" mixed techno-cumbia with pop, dancehall, and even light hip-hop stylings, proving she was decades ahead of the game.
Did we miss one of the best Selena songs? Let us know in the comments section below.