Poco
Poco are a Los Angeles band founded by Richie Furay, Jim Messina, and Rusty Young who pioneered West Coast country-rock.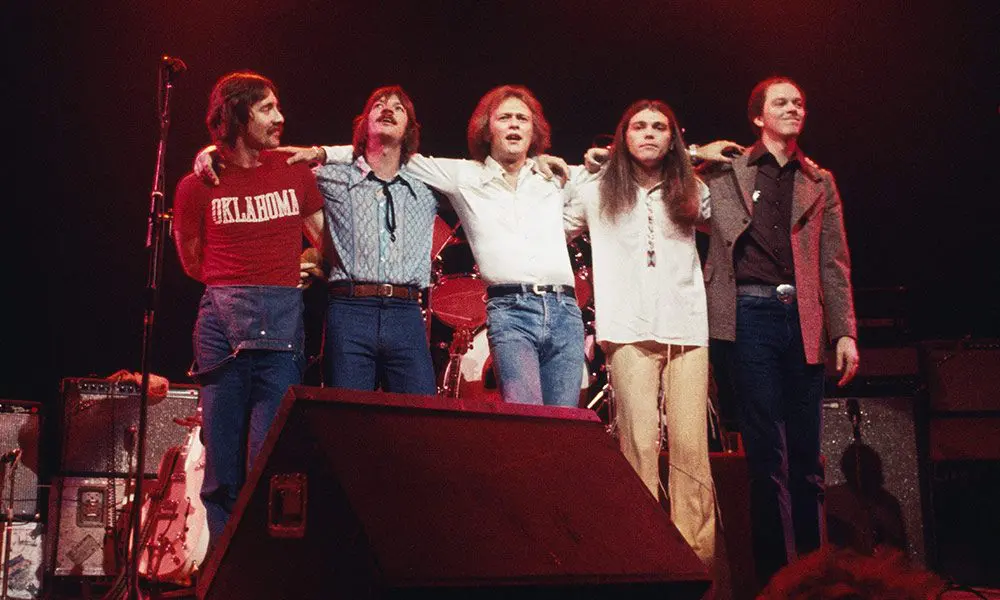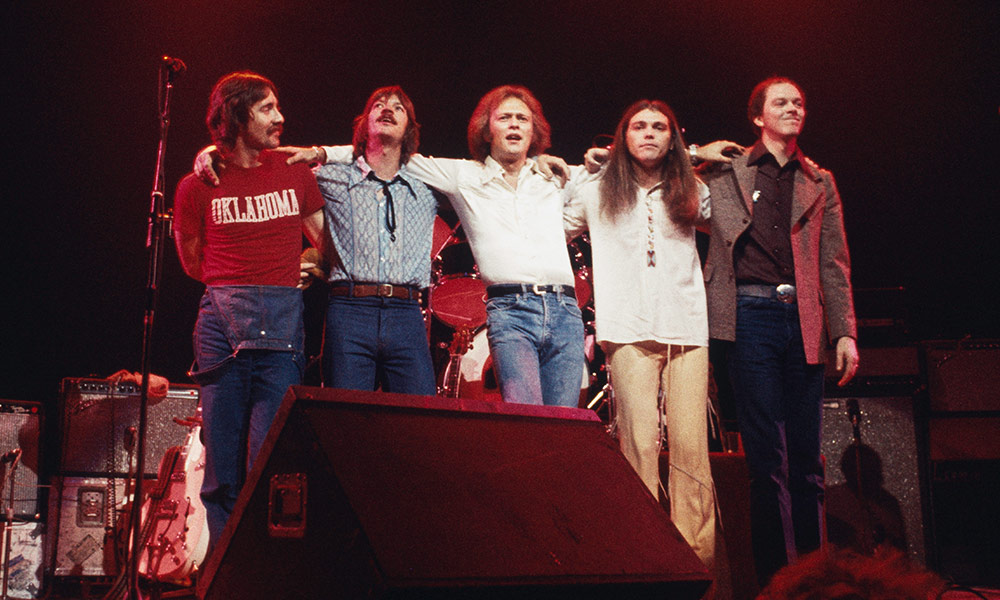 The great Southern Californian country-rock group Poco can take a large amount of credit for forging a path through the roots and heartland of their chosen sound. Richie Furay and Jim Messina already had the reputation and the chops since they'd been fundamental to the success of Buffalo Springfield. The multi-instrumentalist Rusty Young added a flavour of pedal steel and six-string virtuosity while George Grantham's drums and Randy Meisner's lucid bass and distinctive harmony vocals completed a panoramic view of contemporary Troubadour era rock culture with an eye on the mythic Western past.
Debut album Pickin' Up The Pieces is the classic introduction. The follow-up Poco, Deliverin' and the glorious A Good Feelin' To Know were so fine they should have taken Poco to the summit. As it is they never quite got their dues but relative commercial failure actually allows us to examine their albums afresh. They were always a cracking live band too and were more than a match for more illustrious stars who may have cast an envious eye on their abilities. If the Eagles moved in and hustled and The Flying Burrito Brothers won the critical plaudits that weren't Poco's fault. Their destiny took many turns but Rusty Young still fronts a 21st-century Poco and their legacy is well represented for us here with a selection of fine compilation discs.
In the somewhat fractured aftermath of Buffalo Springfield –  the West Coast supergroup fronted by Neil Young and Steven Stills thrived from living on the brink – Furay and Messina cut their losses and worked themselves up a new thing in Los Angeles in 1968. The arrival of Rusty Young, the Springfield's road manager and guitar technician, added a cool Colorado breeze to proceedings and he became the cement that kept the group together in various guises. When Meisner quit to join the Eagles he was replaced by Timothy B. Schmit, who would also do a moonlight flit to Eagle country via many sessions with Steely Dan.
Despite the line-up changes Poco continued to perfect an authentic country-rock style that stands up alongside the best of The Byrds' later works. It's often the lot of the pioneers to be overlooked by history yet we have enough great Poco music on offer here to persuade you that there's quality in the margins. Welcome to Motel California.
Crazy Loving: The Best of Poco (1975-1982) is a more than handy distillation and a natural companion to The Forgotten Trail: 1969-1974. It includes the classic hit 'Rose of Cimarron' with its sweeping harmonies and groundbreaking melodic twists and turns. The instrumental 'Ashes/Feudin' nails Young as an unsung hero while 'Heart of the Night' and 'Keep on Tryin'' are the equal of anything in Crosby, Stills, Nash and Young's canon.
Legend (1978) shows off their prolific nature and internal virtuosity. Actually, their lucky 13th album the group is now fronted by Young and guitarist Paul Cotton and they perfect a more commercial soft-rock approach on the hugely successful 'Crazy Love' and 'Heart of the Night' whose sales add an edge of irony to the struggles beforehand. Cotton's 'Barbados' is another germ, allegedly the inspiration for The Beach Boys' summery 'Kokomo', and the addition of an English rhythm section in Charlie Harrison and Steve Chapman acts as a boost to the mood. In many ways this is Poco's most crafted album, certainly their biggest seller. Check out Phil Kenzie's sax solo on 'Heart of the Night' or the full bore rock anthem 'Boomerang' to appreciate how Poco stayed on trend and then marvel at the powerful richly textured title track. Periods of transition are seldom as profitable as this.
Completing our selection we also have the Universal Masters Collection – Classic Poco (2009) where single versions of the adult radio-friendly direction can be heard on the country gangster nugget 'Under the Gun' and the classic era 'Widowmaker', as well as fourteen other prime cuts. And to grab a taste of what life on the endless road was like for this criminally overlooked outfit there's no finer place to dig in than 'All Alone Together' where they sing 'Night and day become the same fine line.' A sublime moment in a stellar career.
If you missed Poco first or second time around here's the chance to pick up the pieces and help yourself to some country rock deliverance.
Words: Max Bell
Format:
UK English