Three Dog Night
The Los Angeles rock band have notched multiple chart-topping hits over the course of their decades-long career.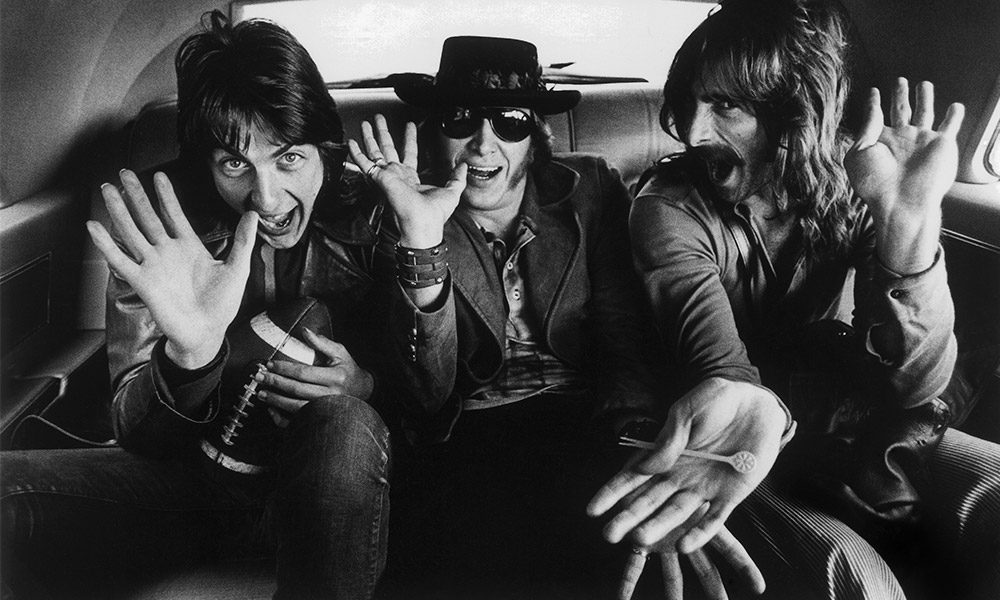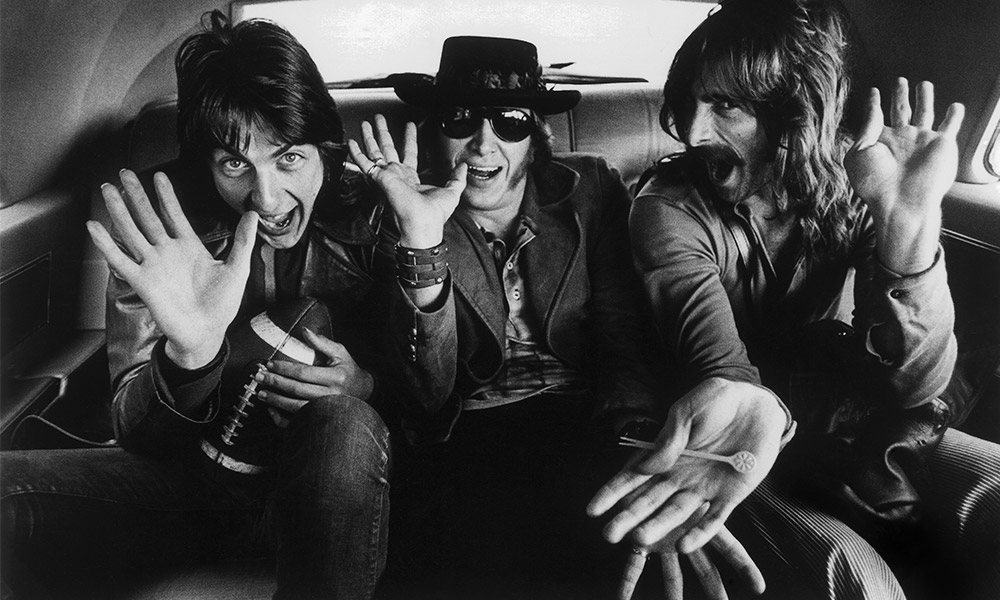 The vocal trio of Danny Hutton, Cory Wells and Chuck Negron became one of American pop and soft rock's most successful and recognisable acts in the latter part of the 1960s and throughout the 1970s. They tended to cover contemporary songs and championed the cause of singer-songwriters on their albums, introducing them almost by default. As a result, many people's first exposure to Harry Nilsson, Paul Williams, Hoyt Axton, Randy Newman and Laura Nyro can be traced to Three Dog Night's fine work in uncovering them. And it worked both ways because the trio, augmented by stellar players, registered 21 Billboard Top 40 hits (three of them rising to the top slot) and sold a succession of Platinum and Gold-certified albums from 1968 until 1974. If they weren't reinventing the wheel there is no denying the easy-going charms of TDN's sound and their song choices are often inspired. They were inducted into The Vocal Group Hall of Fame in 2000, by which time they'd slipped off the radar. So, here's the thing, it's time to discover them again.
Formed in Los Angeles in late 1967 with Irish-American singer Hutton, New Yorker Cory Wells and fellow Manhattan resident Chuck Negron all bossing the microphones; the fellows had a shared love for psychedelic pop and rock and roll laced with doo-wop. Students of close harmony they soon realised they had a natural empathy and matched their gift to a group comprising Jimmy Greenspoon on keyboards, bassist Joe Schermie, Californian guitarist Mike Allsup and experienced Canadian drummer Floyd Sneed. Taking their name, allegedly, from the outback practise of sleeping with dingoes – a three dog night meant it was a cold one – Hutton and co made their earliest forays into the studio with Brian Wilson, of The Beach Boys, under the name Redwood.
Playing around the LA locale, including dates at the Troubadour, brought notice of their somewhat left-field character – they were major players in hippy circles but also had a different view of what it took to be a professional outfit. The Dunhill label snapped them up and stuck them in a studio to make the debut, self-titled, also known as One on account of it containing their first hit, a cover of the Harry Nilsson song from his very recent Aerial Ballet that they took to the #5 spot, and backed with an audacious take on The Band's "Chest Fever". Using noted producer Gabriel Mekler (a Dunhill stalwart thanks to his work with Steppenwolf), Three Dog Night evinced a new allure as they interpreted songs by Neil Young ("the Loner"), Traffic ("Heaven Is In Your Mind"), The Beatles' obscure gift to Cilla Black "It's For You" and even the standard "Try a Little Tenderness". But there were other delights: a cool version of Tim Hardin's "Don't Make Promises", a gaze into the world of their moody pal Danny Whitten's "Let Me Go" and an astute reading of Randy Newman's "Bet No One Ever Hurt This Bad" – all proved them to be men of taste. Five decades on this opening salvo still sounds classic.
Suitable for Framing and the album captured Live at the Forum (both 1969) continued to embrace the eclectic approach, adding Laura Nyro's "Eli's Calling", the Hair musical hit "Easy to be Hard" and Dave Mason's ever-popular "Feelin' Alright" into the Night set.
1970's It Ain't Easy is a bit further out since it contains the brilliant Ron Davies song of the title. It is quite likely that David Bowie was struck by TDN's discovery of this grooved up rocker because he would soon include it as the only non-original song on the legendary Ziggy Stardust and The Spiders from Mars album. Elsewhere, attention was given to the work of Elton John and Bernie Taupin – this before Sir Elton was a major international star – likewise Free, and Newman again. Their version of "Mama Told Me (Not To Come)" soared to the top of the US charts and hit #3 in the UK where they were about to tour. The Randy gem was teamed with one of their rare self-penned compositions, "Rock and Roll Widow".
Evidently enjoying the moment the next 1970 disc is Naturally. This includes the next #1 hit, "Joy to the World", plus another Free cover, the unusual "I'll Be Creeping", some Traffic, some Spooky Tooth and a dash of Jesse Colin Young, as well as an astute 'discovery' of ex-Argent and soon to be a superstar in demand, songwriter Russ Ballard's "Liar".
This uncanny Midas touch didn't dissipate on 1971's Harmony. With regular producer Richard Podolor keeping the sound clean and pre-FM AOR radio era friendly (a genre Three Dog Night helped invent) more hits arrived via "An Old Fashioned Love Song" and Hoyt Axton's "Never Been to Spain": yet again their ear for the finer song gives us covers of Stevie Wonder and Syreeta Wright, Moby Grape and Joni Mitchell. One has to credit them maximum points for uncovering real gems.
1972's Seven Separate Fools contains more Ballard and Newman goodies and Allen Toussaint's sublime "Freedom for the Stallion" while 1973's Around The World with Three Dog Night finds the group at their peak as a live draw.
A more progressive atmosphere surrounds Cyan and Hard Labor, though the latter still introduces many to the delights of John Hiatt ("Sure as I'm Sittin' Here") and some more Toussaint – "Play Something Sweet (Brickyard Blues)", soon to be picked up by Hutton's friend Lowell George for inclusion in Little Feat sets of the era. Hutton is mentioned in liner-note dispatches on Lowell's magnificent solo album from 1979, Thanks, I'll Eat It Here, as are band members Greenspoon and Sneed. All these characters enjoyed the Californian high life.
Ever prolific Three Dog Night were bang on the money again during Coming Down Your Way: more Newman for the aficionados emerges in their classic take of "You Can Leave Your Hat On", and another obscure Toussaint song, "Mind over Matter".
Three Dog Night compilations and anthologies to consider are the surprisingly far-ranging Celebrate: The Three Dog Night Story, 1965-1975. This features their early and hitherto unreleased version of Brian Wilson's "Time to Get Alone", which is brilliant, a nice rarity indeed, and a closely tracked demo take on the Rascals "If You Knew" with the rest of this double set covering all the obvious bases.
We also have Golden Bisquits, Joy to the World and the ever-reliable 20th Century Masters – The Millennium Collection: The Best of Three Dog Night to tempt you and test the waters.
Something of a phenomenon in their heyday, Hutton, Wells and Negron have fallen between the margins of late but that's even more reason to investigate their singular attractions now. Great sounds from a golden era.
Words: Max Bell
Format:
UK English