Rusty Young, Co-Founder Of Country-Rock Trailblazers Poco, Dies At 75
Young wrote the two songs that remain perhaps the best known in Poco's substantial canon, 'Rose of Cimarron' and 'Crazy Love.'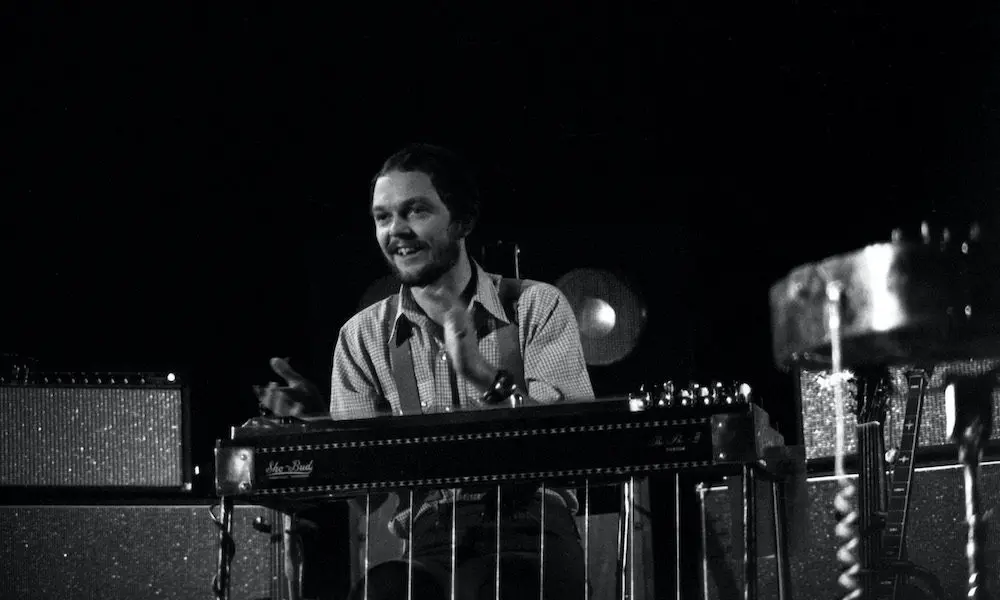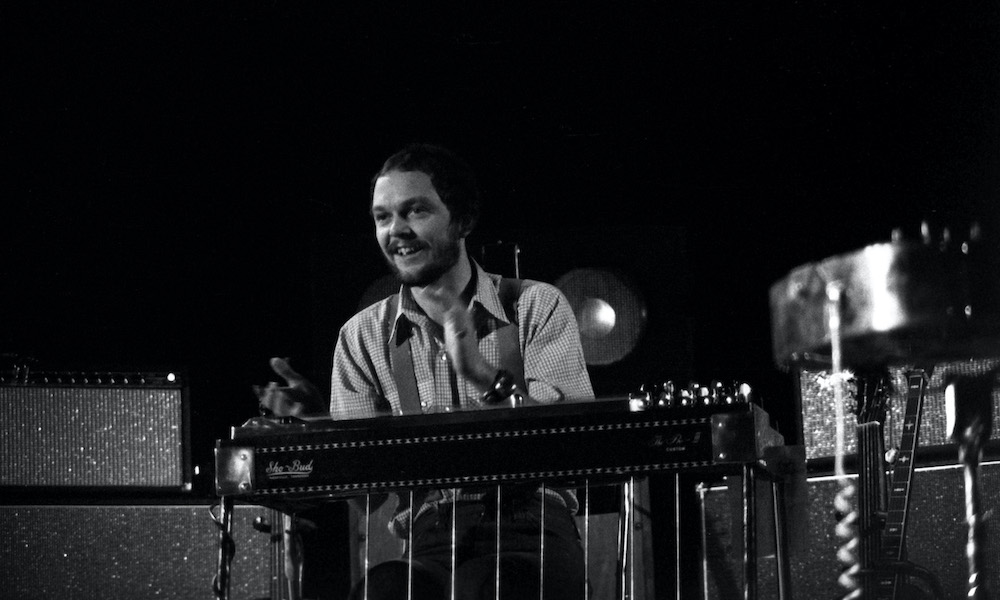 Rusty Young, frontman with country-rock pacesetters Poco, died on Wednesday (14) of a heart attack, at the age of 75. Young was the sole writer of the two songs that remain perhaps the best known in Poco's substantial canon, "Rose of Cimarron" and "Crazy Love."
The news was confirmed to Variety by his bandmate and co-founder Richey Furay, earlier also a co-founder of Buffalo Springfield. "I just received word that my friend Rusty Young has passed away and crossed that line into eternity," he said. "My heart is saddened; he was a dear and longtime friend who help me pioneer and create a new Southern California musical sound called 'country rock.'
"He was an innovator on the steel guitar and carried the name Poco on for more than 50 years," continued Furay. "Our friendship was real and he will be deeply missed. My prayers are with his wife, Mary, and his children Sara and Will."
Young, born on February 23, 1946 and raised in Colorado, became adept from an early age as a pedal steel guitarist. After the 1968 split of Buffalo Springfield, on whose last album he played, he joined Furay, fellow Springfield guitarist Jim Messina, drummer George Grantham and bassist Randy Meisner (later of the Eagles) in forming Poco in Los Angeles.
They debuted on Epic Records in 1969 with Pickin' Up The Pieces, an album shot through with sun-kissed Californian rock, shot through with country influences. Young wrote one track, the nimble instrumental "Grand Junction," for that LP, which enjoyed a 21-week US chart run and began a series of distinguished Poco releases. Meisner departed during its making, as Timothy B. Schmidt, another later member of the Eagles, joined the line-up.
The group placed 21 albums on the US bestsellers over a 20-year period, reaching the Top 40 of the LP chart for the first time with 1973's Crazy Eyes. In a collective featuring several songwriters, Young was a regular contributor; by the time of 1976's Rose of Cimarron, now on the ABC label, his input increased to four songs, including the title track, an FM radio anthem.
Young was key to Poco's biggest success, fully a decade after their inception, with the US gold-selling 1978 album Legend. It included his acoustic ballad "Crazy Love," which became their biggest hit single, reaching No.17 on the Hot 100. From the same set, Paul Cotton's "Heart of the Night" followed it into the Top 20. There was another Top 20 US hit for the group with 1989's "Call It Love," when Poco were with RCA, after a spell with Atlantic.
Their 19th and final album, All Fired Up, was released in 2013, the year Young was inducted into the Steel Guitar Hall of Fame. It was not until 2017 that he released his first solo album, Waitin' For The Sun. His last new music was the 2019 animal charity song "Listen To Your Heart." He and the latter-day Poco line-up toured extensively during that year.
In 1972, his Poco bandmate Furay told Sounds of Young: "On our first album, on a few tunes, we use the organ sound and [Rusty] was also inspired to use different sounds to let people know that it wasn't just a country instrument and that the value of the instrument was worth more than just the country people had done for it.
"To this day he adds to the different sounds, he brings in the organ, he brings in the fuzz tone, he plays dobro, he can make his steel sound like a banjo at time, he can make it sound like a piano…and he's given our music quite a bit of variety."