Lee Greenwood Releases 'God Bless The USA' Digitally For The First Time
The hi-res HD video will premiere on July 1.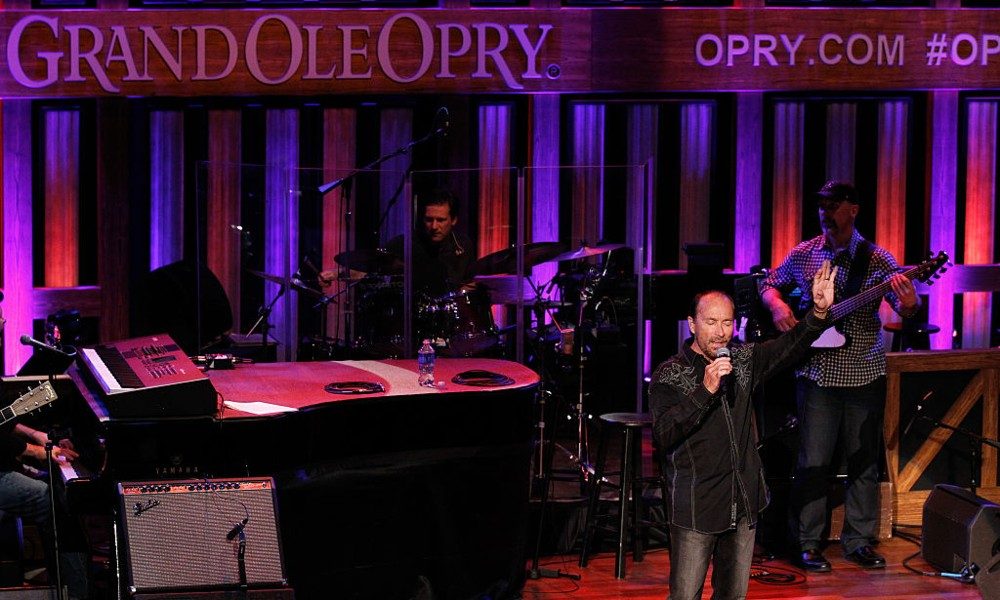 Just in time for the 4th of July, a new Hi-Res HD music video for Lee Greenwood's patriotic classic, "God Bless The USA," will premiere on July 1 at 9 am PT at all video DSP platforms. Greenwood will also host a special chat with fans on his YouTube channel right before the premiere at approximately 8:30am PT.
The original 1984 video has not been available officially through any streaming service. The timeless video that has Greenwood visiting family farm and over dinner the generations around the table, has been restored and now available in Hi-Resolution/HD 1080pi. Additionally, the Lee Greenwood: Proud To Be An American documentary special will debut on FOX Nation on July 1.
Since its release in 1984, "God Bless The USA" has accumulated countless awards and topped the charts in multiple decades. It was named Song of the Year by the Country Music Association in 1985 and has been in the top five on the country singles charts three times (1991, 2001 and 2003), giving it the distinction of being the only song in any genre of music to achieve that feat. Following 9/11, it climbed to No.1 on the pop charts. CBS News voted "God Bless The U.S.A." the most recognizable patriotic song in America, while NPR's morning edition featured the track as part of their American Anthems series in 2018.
Last summer, "God Bless The USA" earned the No.1 position on Billboard's Digital Song Sales Chart, spurred in part by a moving performance with Home Free and the United States Air Force Band that has accumulated more than 200 million views to date.
"USA is the song I always felt the need to write. I wanted to have something that would unite Americans from coast to coast and to instill pride back in the United States. The song represents my family, my community and those men and women who have paid the price for the freedoms we all love and enjoy."
Listen to the best of Lee Greenwood on Apple Music and Spotify.
Lee Greenwood's 4th of July Appearances:
June 30 – The Faulkner Focus interview on Fox News Channel
July 1 – Proud To Be An American: The Lee Greenwood Story Premiere on FOX Nation
July 1 – Coeur D'alene Casino in Worley, Idaho at 7:00pm
July 2 – Wild Rose Casino & Resort in Jefferson, Iowa at 8:00pm
July 3 – LaVell Edwards Stadium in Provo, Utah at 7:00pm America's Freedom Festival to include a concert by Lee Greenwood and Collin Raye, world-renowned action sports daredevils Nitro Circus, 500-voice Millennial Choir, The Stadium of Fire Dancers, and the biggest stadium fireworks show in America. Stadium of Fire to celebrate its 40th anniversary and America's birthday with a music and action-packed spectacular
July 4 – River City Casino in St. Louis, Missouri at 7:30pm
July 5 – The Story with Martha MacCallum interview on Fox News Channel