'Murder She Wrote': The Story Behind Chaka Demus & Pliers' Anthem
In 1992, the Jamaican duo recorded one of dancehall's most enduring anthems with Sly & Robbie. This is the story of how it got made.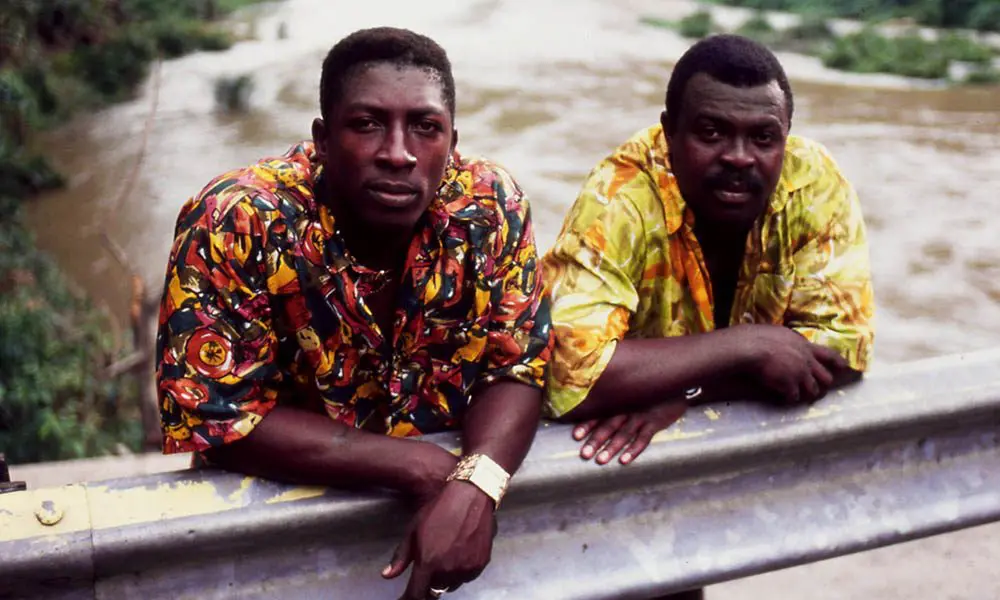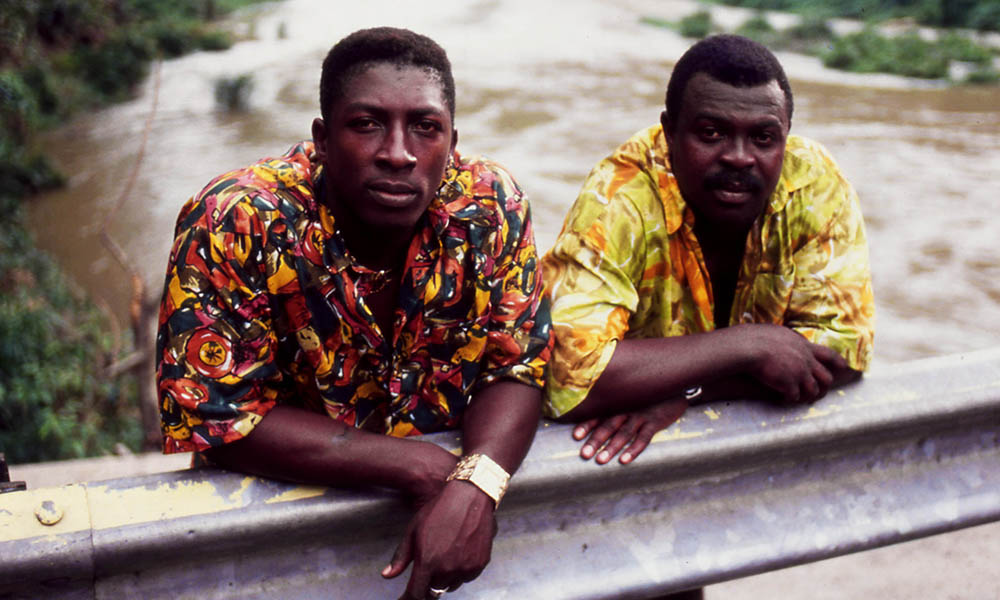 Dancehall music has undergone multiple waves of popularity in the US since its birth in the late 70s; from the early 00s takeover with Sean Paul, Elephant Man, and Shaggy, to Rihanna, Drake, and Daddy Yankee putting their own spin on the genre in the 2010s. Back in the early 90s, however, roots-reggae traditionalists were still trying to wrap their head around the brash new sound.
Artists like Shabba Ranks, Beenie Man, and Buju Banton encapsulated dancehall's rowdy nature with their explicit lyricism, but a singular duo helped catapult the genre past Caribbean shores. Chaka Demus & Pliers, a duo composed of deejay Chaka Demus (born John Taylor) and singer Pliers (born Everton Bonner), officially emerged in 1991 after separate solo careers.
The duo's prior music business experiences, along with a pop-minded reggae-dancehall fusion sound, helped them gain overseas attention. After releasing a few albums on local Jamaican labels in 1992, Chaka Demus & Pliers signed to Mango Records (a subsidiary distributed by Island Records). The following year, the pair released Tease Me (known as All She Wrote in the United States). Solely produced by iconic Jamaican duo Sly & Robbie, the album spawned six Top 40 UK hits: the flirty "Tease Me," "She Don't Let Nobody" (a soulful cover of Curtis Mayfield's 1981 hit), "Gal Wine," "Twist and Shout" (a cover of the Isley Brothers' 1962 classic), the R&B-inspired "I Wanna Be Your Man," and "Murder She Wrote."
Listen to Chaka Demus & Pliers on Apple Music and Spotify.
"Murder She Wrote" – Chaka Demus & Pliers' signature song – was a testament to perseverance. Originally recorded for Jamaican label Harry J Records in 1987, the duo spent five years perfecting the track's sound: after recording the original song for various local producers (including Jack Scorpio and Specialist), they tried again with Sly and Robbie in 1992. The new production was inspired by the Toots and the Maytals' 1966 song "Bam Bam." Sly and Robbie, who were previously known for their more laid-back reggae and dub stylings, were introducing a new digitized sound to dancehall at the time. Rather than relying on instruments like they did during the 70s roots reggae era, they embraced technology to create electronic drums-based riddims. Their new, buzzing "Bam Bam" riddim became one of the most popular dancehall riddims of the early '90s, with songs by dancehall greats like Cutty Ranks, Admiral Bailey, and Nardo Ranks.
Along with its sound, "Murder She Wrote" also introduced a new song structure. Similar to rap/R&B collaborations, the juxtaposition of Demus' rugged "toasting" (lyrical chanting in the vein of rapping) and Pliers' melodic vocals on the hook helped the song take flight. This sonic fusion, which was unprecedented at the time, sparked a dancehall trend that paired with streetwise verses with sweet sing-song hooks. Shabba Ranks and Maxi Priest's "Housecall," Shaggy and Rik Rok's "It Wasn't Me," and Mr. Vegas and Sean Paul's "Hot Gal Today" are just a few examples.
International audiences agreed with the new experiment: "Murder She Wrote" reached No. 5 on Billboard's Hot Rap Songs, No. 39 on Hot R&B/Hip-Hop Songs and No. 57 on the Hot 100 chart. The hit also fared well overseas, peaking at No. 27 on the UK Singles chart.
Chart placements, though, don't do justice to this song's ceaseless impact. "Murder She Wrote" continues to be a beloved tune that finds people rushing to the dancefloor at weddings, backyard BBQs and clubs. It has even gained traction outside of its own genre, with millennial artists breathing new life into the song. "Murder She Wrote" and its accompanying Bam Bam riddim has either been sampled or interpolated over 50 times by other artists. Notable highlights include French Montana (2013's "Freaks"), Omarion (2014's "Post To Be"), Pitbull (2016's "El Taxi"), Daddy Yankee (2019's "Que Tire Pa Lante"), Jason Derulo (2019's "Too Hot"), IDK (2019's "December) and HoodCelebrityy (2020's "Run Di Road"). It even found its way back to its original source. When Murder, She Wrote actress Angela Lansbury first heard the song in 2019, she said, "Oh, reggae! Oh, I'm thrilled to be part of reggae. Of course."
While "Murder She Wrote" served as a catalyst for Chaka Demus & Pliers' international recognition, the Tease Me album also enjoyed success, spending two weeks at No. 1 on the UK albums chart. Dancehall is now seen as part of the global pop music lexicon, but its inclusion is partly due to the strides made by artists like Chaka Demus & Pliers. During a time when it dancehall wasn't predicted to achieve the same victories as its older reggae sister, "Murder She Wrote" proved it was possible for Jamaica's sounds to extend beyond a Caribbean scale.
This article was first published in 2020. We are republishing it today in celebration of the anniversary of the song's release. Black Music Reframed is an ongoing editorial series on uDiscover Music that seeks to encourage a different lens, a wider lens, a new lens, when considering Black music; one not defined by genre parameters or labels, but by the creators. Sales and charts and firsts and rarities are important. But artists, music, and moments that shape culture aren't always best-sellers, chart-toppers, or immediate successes. This series, which centers Black writers writing about Black music, takes a new look at music and moments that have previously either been overlooked or not had their stories told with the proper context.