'Live At The Rainbow': Bob Marley's Triumphant London Shows
'Live At The Rainbow' is a classic concert film. Now, the full four nights of music from Marley's Rainbow residency have been released for the first time.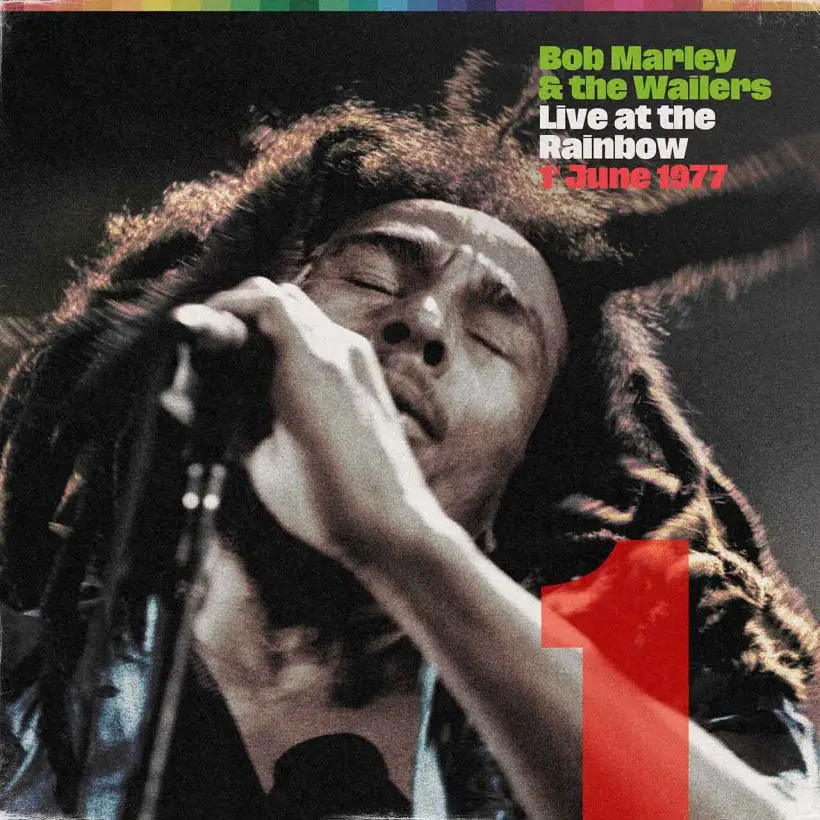 Live At The Rainbow, which captured the sound and spirit of Bob Marley at his peak, has long been regarded as a classic concert film. But the June 4, 1977, show that has long been available covered just a quarter of the music Bob, The Wailers, and The I Three created at a series of triumphant shows on the cusp of a long hot London summer. Now, the love and rebellion they stirred up over the preceding three nights has been released for the first time. The music's power and intensity are unmatched. But with hindsight, the reggae prophet's moment of triumph offers a hint of the human vulnerability that would take him from the world.
Bob Marley found 1977 to be a pivotal year. The superstar was no stranger to living outside Jamaica, having worked and toured in the US and Europe for months on end. But this time, Bob had not chosen to relocate: it was a life-or-death decision. He and his wife Rita had been shot by intruders at their Kingston, Jamaica, home in December 1976, an incident connected to the political violence that scarred the island. While neither had been seriously injured, it was a close-run thing. Bob needed to leave Jamaica for a while to let things cool off.
Listen to Bob Marley's June 1, June 2, June 3, and June 4 live sets at The Rainbow.
After a brief stay in Nassau, he and The Wailers moved to Chelsea, West London in January 1977, conveniently close to Island Records' headquarters. As ever, Marley made the most of the hand he'd been dealt. He set about recording a number of tracks, 10 of which became Exodus, later declared by Time Magazine the best album of the 20th century. Exodus' title was partly inspired by his flight from Jamaica, and its fervent atmosphere was influenced by that year's febrile London music scene, which was rattling with peak-era punk rock and regarded reggae as its partner in musical revolution.
Exodus was released on June 3, 1977, and charted across the world. Marley and The Wailers were already on the road promoting it. The Exodus Tour opened at Pavillon de Paris on May 10, taking in gigs in Belgium, Sweden, West Germany, Netherlands, and Denmark, before a climax of four nights at the Rainbow Theatre in Finsbury Park, North London. The cavernous former cinema was a prestigious venue: if you'd headlined this 2,800-capacity arena, you'd made it. Marley's 1975 London showcase at the Lyceum had marked a breakthrough when it delivered his classic Live! album and accompanying hit "No Woman, No Cry." The Rainbow was a step up, and its capacity crowds greeted the Rasta communicator like a conquering hero. He paid them back with riveting sets that saw deeper material standing shoulder to shoulder with anthems.
Natural Mystic (Live At The Rainbow Theatre, London / June 1, 1977)
Each show was markedly different. The first night opened up with haunting live versions of the first three songs from the new album – "Natural Mystic," "So Much Things To Say," and "Guiltiness" – but overnight they were gone, replaced by old show favorites "Rebel Music (3 O'Clock Roadblock)," "Burnin' and Lootin'," and "Them Belly Full (But We Hungry)." Also added was a medley interweaving "Crazy Baldhead" with "Running Away," one of the many other tunes Bob recorded in London that would not appear on record until the following year's Kaya. By night three, the opening number had become "Trenchtown Rock." The Wailers, totally in tune with Marley's mood, handled the shifting setlist with precision. Mesmerized by "War/No More Trouble," rocked by "Lively Up Yourself," and given a mission by an extended encore that peaked with "Exodus," the Rainbow's crowds were treated to an unparalleled musical high.
Rebel Music (3 O'Clock Roadblock)
Bob had need of the lyrics of "No More Trouble": he was facing his own hassles. June 4 saw him at Marylebone Magistrates Court, where he was fined £50 for possession of ganja following an arrest in March. At that night's show, he delivered "War" and "Exodus" with extra venom, and the line "wipe away transgression, set the captives free" was completed with a growling laugh instead of the final word.
War / No More Trouble (Live At The Rainbow Theatre, London / 1977)
But the reggae lion faced a far more critical issue than a tangle with Babylon, one which could not be faced down with onstage defiance. Bob had been in pain from what he'd assumed to be a toe injury sustained in a soccer match, but a London doctor discovered melanoma cells within the wound. This cancer would end the singer's time on earth five years later. Bob's triumphant residency at the Rainbow was terminated suddenly. A US tour, his anticipated American triumph, was nixed too. But the music Bob created on those four remarkable Rainbow nights and the love he inspired are still with us. His presence remains, positive and energized, a musician at the peak of his powers.
Listen to Bob Marley's June 1, June 2, June 3, and June 4 live sets at The Rainbow.