Best Jhené Aiko Songs: R&B Essentials
A lover, healer, and sexual deviant, all in one. These 15 Jhené Aiko essentials laid the foundation for a new wave of R&B.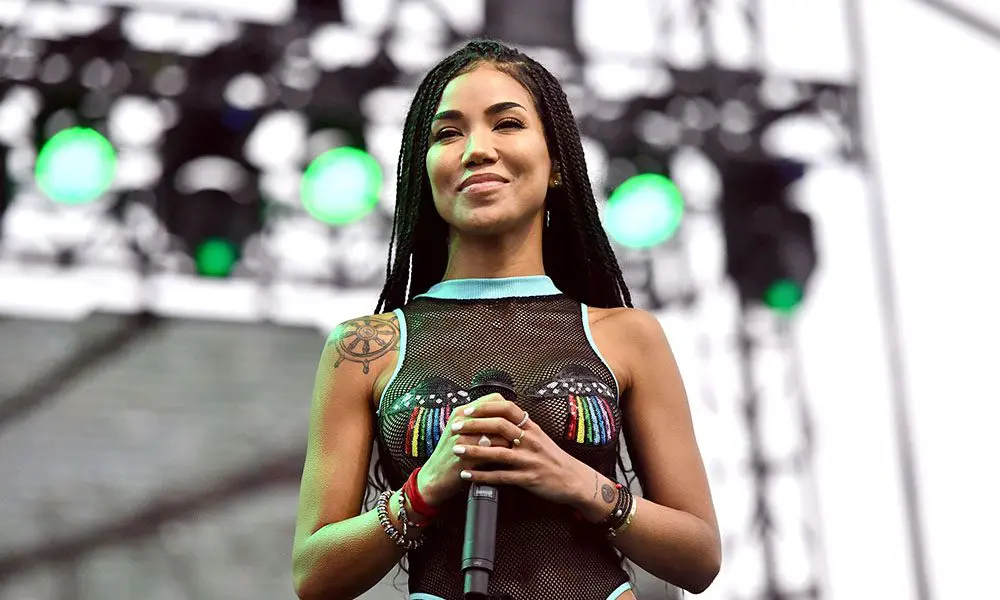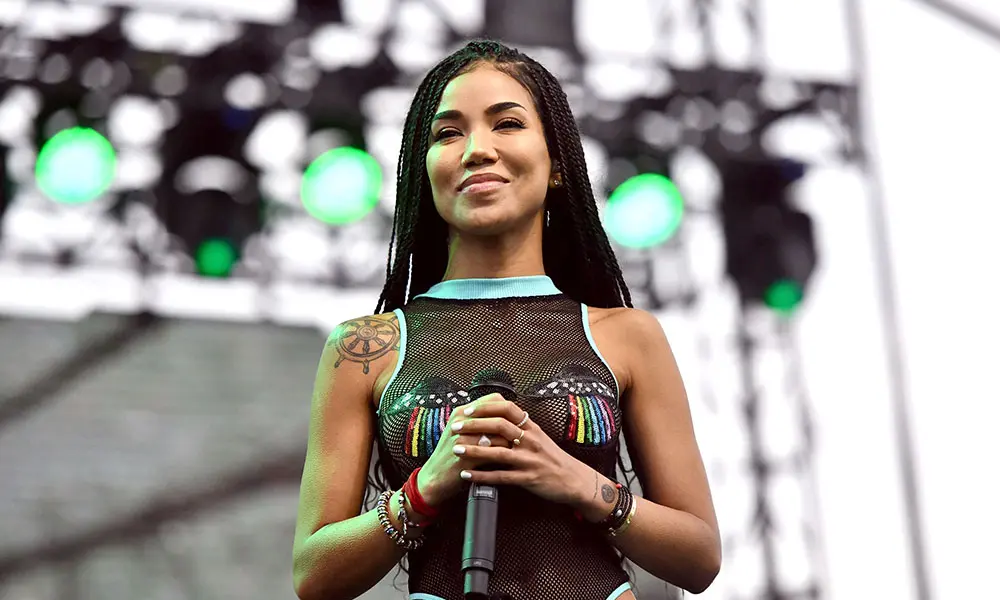 Any article outlining Jhené Aiko's best songs needs to start right at the beginning. After years of developing her craft, Jhené released her debut mixtape, Sailing Soul(s) independently on her 23rd birthday – March 16, 2011. It was on that day that R&B began to flow differently.
Jhené Aiko is soft yet commanding, sensual, and explicit. Over the course of her career, she's challenged the conventional look and feel of love while openly discussing the struggles that come with being a young mother, artist, and sister. Aiko has said that she goes through "12 different personalities" in a day. Penny (a nickname given to her by her late grandfather) is her purest, most honest self. Her J. Hennessy rapping persona is an aggressive singer who "really likes to talk a lot of s***," she once told Rap Up. "[Someone that] talk[s] about things that a lot of R&B singers don't talk about." Last but not least, there's the committed sound healer that's interested in chakras, sound bowls, and meditation. In short, Jhené Aiko's best songs contain multitudes. This is an introduction to some of them.
Listen to the best Jhené Aiko songs on Apple Music or Spotify.
The Open Lover
(New Balance, While We're Young, Bed Peace, Blue Dream)
"I'm a true hopeless romantic," Jhené once said. "I feel like you have to not be afraid of love." Many of Jhené's love songs are celebrating her longtime relationship with Big Sean. But some of the most powerful songs reference her late brother, Miyagi. On "New Balance," she opens the song with the lyrics, "I can't put my finger on it/I don't know, it's weird/It feels like I've known you my whole life/I know what it is/You remind me of my brother…" Jhené often spoke of the closeness of her and Miyagi's relationship, explaining "…that was the best male relationship I've ever had in my life, you know? And so, in a lover, those were the things I was looking for, and I still do. But I know I'm more aware and I know that my brother cannot be replaced, but I know that because I'm still here, that he is within me."
Jhené's best love songs are ballads. She described "While We're Young" as her "ideal love situation." The song is endearing and innocent with a hint of rebellious adventure, just like young love. You don't know what you're getting yourself into, but you're open to the risk. This feeling carried over from 2013's "Bed Peace," a song about slowing down and enjoying the present with a partner. Telling someone "you are the reason, my love/My mind is open so wide since you came inside/I feel so alive/Without you life just passes by," is as open as it gets.
Jhené Aiko ft. Childish Gambino - Bed Peace (Explicit) [Official Video]
The Sexual Siren
(P*$$Y Fairy, Maniac, Living Room Flow, First F**k, 2 Minute Warning)
It's one thing to casually mention "[eating] the booty like groceries," but it's another to start a song with "hop on that d*** like a maniac." During Jhené's early days, she would allude to her pleasure preferences and sexual nature in her 2011 song, "Hoe," but as she got older, she essentially said 'f*** it,' and opted to be honest with who she is: "a lowkey freak." "Living Room Flow" is a sensual 2011 ballad that details the desire for lust – not love. The year after, alongside her partner, Big Sean, she released "2 Minute Warning." The accompanying visual was risqué, something that Jhené later admitted she rarely shows to the public.
When the aforementioned "Maniac" rolled out, though, all bets were off. She followed up "Maniac" with the titillating collaboration with 6lack, "First F**k," and the jaw-dropping verse on Saweetie's "My Type Remix. "I like a BBC in some BBC/That's the type of s**t that make a b***h DTD/That's drop them drawers, I'ma lock them jaws/You ain't never had a b***h from Slauson, yeah/I like the type to eat the p***y 'til I levitate/I'm the type to make him beat it up, then meditate…"
Not long after, she sent the internet into a further frenzy with the surprise release of "P*$$Y Fairy." This provocative ballad features a specific singing bowl that "corresponds with your second chakra (sacral chakra), which governs your sexual organs below your navel and your hips," according to an interview with Billboard. Knowing your intimate self is key with Jhené, and aside from the lyrics getting you "sprung off in the springtime," the melody literally hits you in the soul.
Jhené Aiko - P*$$Y FAIRY (OTW)
The Slauson Sound Healer
(WAYS, Ascension, Never Call Me, Beautiful Ruin, Everything Must Go, Speak)
Jhené Aiko is the self-proclaimed "Slauson Hills Sound Healer." On her latest project, she incorporated crystal sound bowls, designed to correspond with your chakra system, into every track. However, her interest in healing came long before Chilombo. She considers 2013's "Everything Must Go" to be the "the realest s**t [she] ever wrote." It's all about realizing that, once you've lost everything a fire, you begin to understand what's really important. "Nothing belongs to you, so be free," she reflected.
3:16 is Jhené's birthday, but is also a prominent number she often references in her music. "3:16 AM" has been referenced as the time to reflect on her dark moments, while "3:16 PM" is a period full of literal and figurative light. When she released "W.A.Y.S.," the opening line alludes back to 3:16: "at forty-four minutes to four…" Given Jhené's interest in spirituality, it's not hard to imagine it being a reference to angel number 444. The 'WAYS' acronym stands for "why aren't you smiling," which is one of her late brother Miyagi's final tweets. (Jhené has a tattoo of the words.) Jhené self-medicated while battling the grief associated with the loss of her brother, and you can hear her struggle play out at the end of her 2017 album, Trip, on "Ascension." The song features Brandy, and highlights what it's like to find your way out of a personal hell.
When she isn't creating a soundtrack for personal growth, Jhené is piecing her heart back together in an empowering way. On "Beautiful Ruin," she speaks of being mistreated by a lover, but finding the silver lining – "what a beautiful woman you've made of me." "Speak" is written in the key of E, corresponding to the solar plexus chakra intended to channel one's personal power. She sings, "f**k your opinion 'bout it, I'm feelin' my best/I won't hide it […] I'll celebrate my freedom, I'm gon' speak up…"
Nothing depicts the "Slauson Hills Sound Healer" side of Jhené better than 2017's "Never Call Me," however. It features friend and gangsta rap legend Kurupt, and directly addresses her relationship with ex-husband, Dot Da Genius. At the time of its release, rumors were circulating about their breakup and those closest to Jhené kept asking how they should handle him. To eliminate any further back-and-forth, Jhené used the song to make herself clear. "You ain't know I'm a crazy b***h/And tell your lawyer that I ain't paying s**t" shows that while she is a sweet, loving woman, she's still from Slauson Hills and has a tribe of people ready to ride for her. Kurupt's voicemail bluntly stating, "the homie called me and was like 'Man, Jhené trippin, man, this buster ass n***a got her mind f**ked up'/I'm like 'No, not Jhené'/Né-né, you hit me I got you, you understand me?" Sometimes, you're the one who requires tough love in order to heal.
Jhené Aiko feat. Kurupt -Never Call Me (Slauson Hills Edition)
Think we missed one of the best Jhené Aiko songs? Let us know in the comments below.