Maggie Rogers Announces New Album, 'Surrender'
The singer-songwriter's sophomore LP drops July 29 via Capitol Records.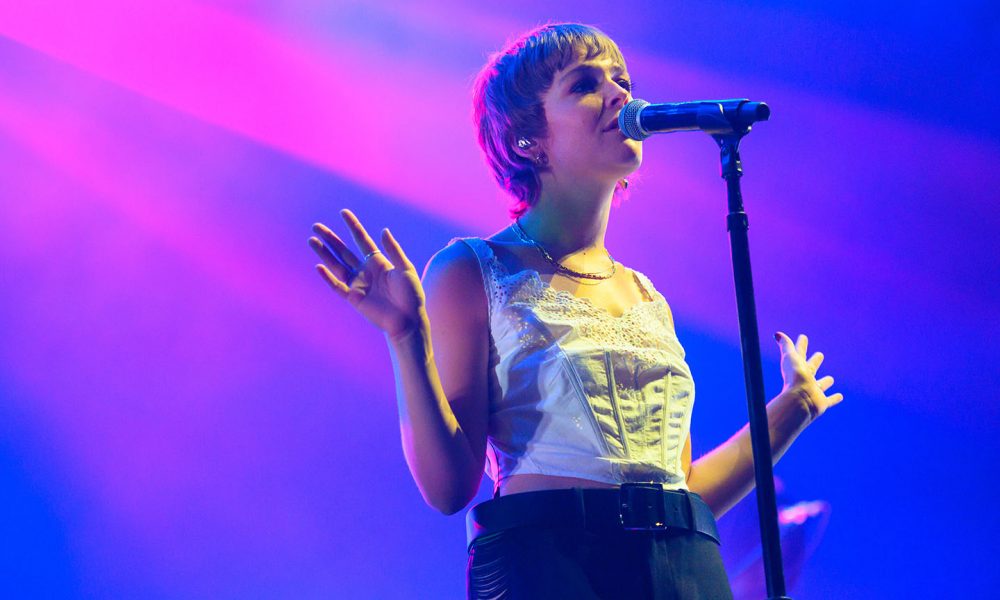 Maggie Rogers is readying for a follow-up to her Grammy-nominated 2019 debut, Heard It in a Past Life. The singer-songwriter's sophomore album, Surrender, is set for a release on June 29 via Capitol Records.
Co-produced by Rogers and Kid Harpoon (Florence + The Machine, Harry Styles), the 12-track album details the artist's life over the past two years through honest and powerful lyricism. Rogers recorded Surrender between her parents' garage, New York's Electric Lady Studios, and Peter Gabriel's Real World Studios in England.
Alongside her announcement, Rogers shared a tantalizing trailer for the album. Co-directed by Michael Scanlon, the visual features Rogers, delivering a poetic account of the internal journey that led her to Surrender.
"When I'm angry or in love, I feel it in my teeth," Rogers narrates, "Strange harmonic buzzing. Cuts through my hands. My jaw. My breast bone. For a long time I fought it. Resisted. Held up my fists. Tried to hold the current. Foolish. I found peace in distortion. A chaos I could control. Turned the drums up real loud hoping they could shock me back in. Break the numbness. Let the bright lights drag me out. Do you fear what's underneath?" She continues, "Here's all I have. It's yours to take. Love. Hate. Anger. Feral joy. This is the story of what happened when I finally gave in."
Over three years have passed since Rogers released her critically-acclaimed debut album, 2019's Heard It in a Past Life. The LP debuted at No.2 on the Billboard Hot 200 chart and earned the singer-songwriter a Grammy nomination for Best New Artist in 2020. Rogers initially rose to fame in 2016, after a video of her performing for Pharrell Williams at an NYU masterclass went viral.
Rogers is scheduled to perform at Coachella next month, while in July, she will appear at the UK's Latitude Festival. For more information on tour dates, visit her official website.