Luke Bryan
The Nashville country singer-songwriter is known for hit albums like Crash My Party as well as chart-topping singles like 'Drunk on You,' 'Drink a Beer,' and 'Strip It Down.'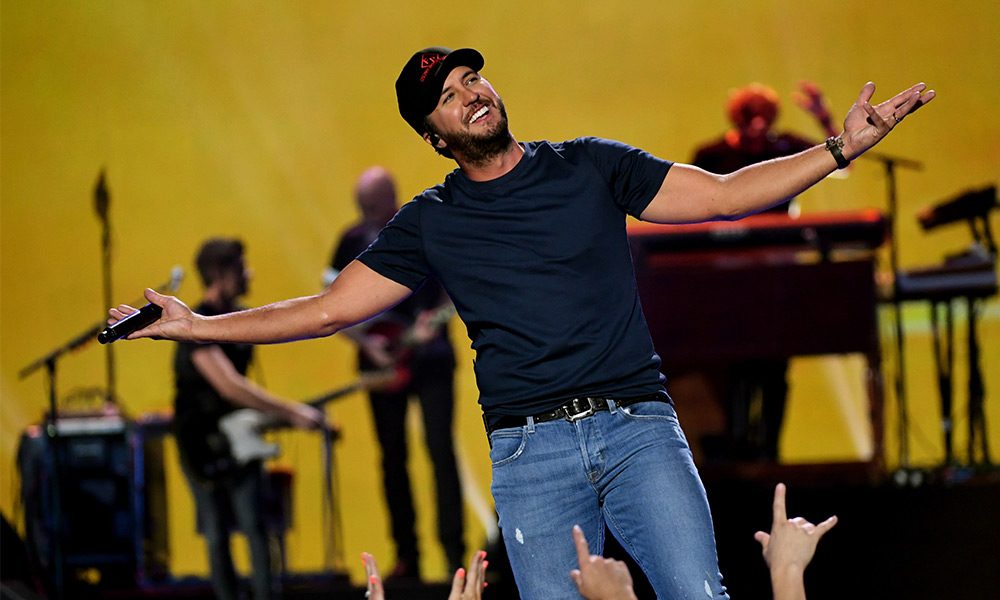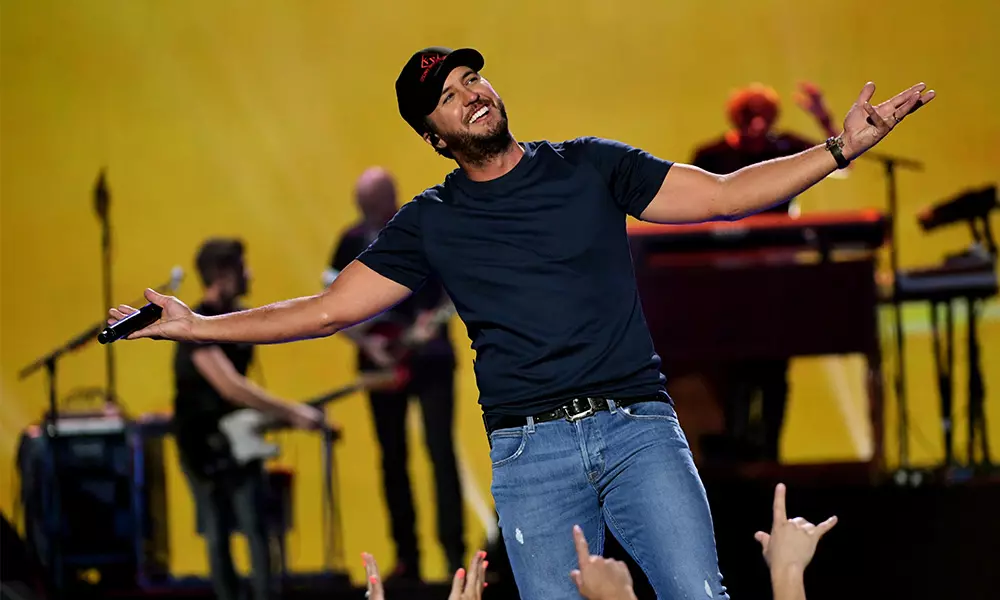 Although he cut his teeth writing songs for luminaries Travis Tritt and Billy Currington Luke Bryan began his own illustrious career as a solo artist and all-round singer-songwriter in 2007 with the successful debut I'll Stay Me. Since then Luke has made a further three discs that have each achieved Platinum status and pioneered the Spring Break concept on a succession of Extended Play music downloads that have kept his fans, and there's plenty of 'em, purring in between the main events.
Bryan's status has been confirmed by the fact that he's notched up 17 successive Top 5 singles – 15 which have soared to the hot top slot on US Country Airplay charts. This guy's mined so much Gold and Platinum we might wonder if there's any left for the competition. An all-round nice guy to boot, this 38-year-old son of Georgia is so respected within the business and by his peers that it goes without saying he owns a raft of Awards, twenty-three at last count, the most recent being Billboard's Top Country Artist and Top Country Album accolades for Crash My Party and Kill the Lights (2016).
Musically Bryan understands what makes his audience tick and he pushes the right buttons with witty observations on blue-collar life, drinking songs and romance tales, all underpinned with carefully constructed melodies and savvy harmonies that retain a strong bond with tradition while nodding to the future. But hell, it's the present we're interested in. Let's get this party started.
1976 was an important year for America. It was the year of the Bicentennial and it was the year Thomas Luther Bryan was born in the rural town of Leesburg, Georgia. This son of a peanut farmer had so much musical ability that a move to Nashville to pursue his country dream was a given and he turned up in Music City armed with his songs, one of which, "Honky-Tonk History" opened up Travis Tritt's acclaimed 2004 disc, My Honky Tonk History. Luke had arrived but his pleasure was tempered by the death of his sister, not so long afterwards he lost his brother. Those experiences hit hard but tempered his resolved. He had further success when Billy Currington took his poignant cut "Good Directions:" to #1 on the Hot Country Songs charts.
I'll Stay Me landed in summer 2007 and cemented Luke's reputation for writing down to earth songs studded with delightfully nostalgic home truths like "We Rode in Trucks", "Country Man" and the wry "All My Friends Say."
Striking a nerve with deep country fans and beyond Bryan made sure he moved on vocally and lyrically with Doin' My Thing and impressed critics who acknowledged he'd done just that. We can recommend this album without demur: head for "Rain Is a Good Thing" or "Do I" (a co-write with the Lady Antebellum guys) for the introspective side of life; or move up-tempo on "Drinkin' Beer and Wastin' Bullets" –  a track that is every bit as tough as the title suggests.
Like his own song "Chuggin' Along" Luke is now on a realistic roll and 2011 delivers Tailgates & Tanlines and captures the sense of sun, fun and freedom that makes him such an addictive catch. Still working with Jeff Stevens (a noted producer and songwriter in his own right) Luke and his mentor come up with the album's most devastating track, "Kiss Tomorrow Goodbye", a quirky and memorable piece with a radio groove and an earworm melody. Just as good is the live for the moment freedom of "Drunk On You" and the mood changing "Country Girl (Shake It for Me)" where a side order of attitude might have split opinion amongst the overly sensitive but didn't stop it from becoming a barnstorming live favourite that has sold way over 3 million copies in the US alone. Staggering.
More contrast: "I Don't Want This Night to End" (a collaboration with The Peach Pickers) is a lonesome on the road tale that is familiar to country fans through the ages: it's a trope that hasn't worn out it's welcome judging by the success of it as a single and remains another firm live standard in Bryan's armoury.
We're also pleased to point out that Spring Break…Here to Party (2013) compiles Luke Bryan's first four spring break themed EPs and makes the perfect adjunct to the long-form albums with plenty of cheerful college-era songs and a few tall tales. The good time vibration doesn't let up on Crash My Party (2013). Bryan's Midas touch with the single nugget means that six cuts here did their own chart crashing and confirms this artist as an Adult Contemporary Country Master. There are new dramas and fresh narratives here as the songwriting is shared out amongst some new talent with "Blood Brothers"  offering rockier edges, and the pop riffs and raw power of "I See You" is particularly effective. This is well worth discovering and check it out in the Deluxe Version where four extra tracks culminate in the marvellously dry "Your Mama Should've Named You Whiskey".
Yet for those with a mind to dig in also note that "Drink a Beer" is far from being a literal account of its title and deals with some poignant emotions that depict Luke Bryan as a far more rounded interpreter of mood than one might think. Described by him as "the coolest sad song ever" it reminds us that he lost his siblings back down the line. The best thing he's done? Could be. It's pretty darn good.
Following a vast hit disc like that doesn't seem to be a problem for this man. In 2014 he lays down Spring Break 6…Like We Ain't Ever, six more sweet and smart songs and will complete his love affair with the genre with Spring Break…Checkin' Out.
Bryan's final Spring Break concerts will take place on March 11 and 12 at the Spinnaker Beach Club in Panama City Beach, Fla. On March 10, he'll release the corresponding final record, which will include five new songs among its 11 tracks.
"My fans have been so wonderful to embrace these special Spring Break albums over the last seven years," Bryan says. "We've created a lot of amazing memories writing these songs and performing them at the beach shows in Florida. Those concerts are among the most enjoyable of my career!"
But no fear because he launched the Kick The Dust Up tour in 2015, doing what he does best – entertaining folks – in theatres and stadia. The following year, Luke dropped Kill The Lights and accompanying tour with the parent album containing the smasheroos 'Kick The Dust Up'. 'Strip It Down', 'Home Alone Tonight', 'Huntin', Fishin' And Lovin' Every Day', 'Move' and 'Fast' – just classic bro-country stuff. To date, there are over 400 million streams on this major event and 3.5 million tracks sold. Plus over 100,000 people caught his Farm Tour.  How d'you like them apples? Check Luke Bryan out and you'll hear a country star doin' his thing and staying true to his rootsy ideals – always mindful of that old life in Georgia, riding in trucks in childhood heaven on earth.
Max Bell