Billy Currington
This curly-haired former construction worker specialises in songs about real-life – the blue-collar dreams and aspirations that often mirror those of his audience.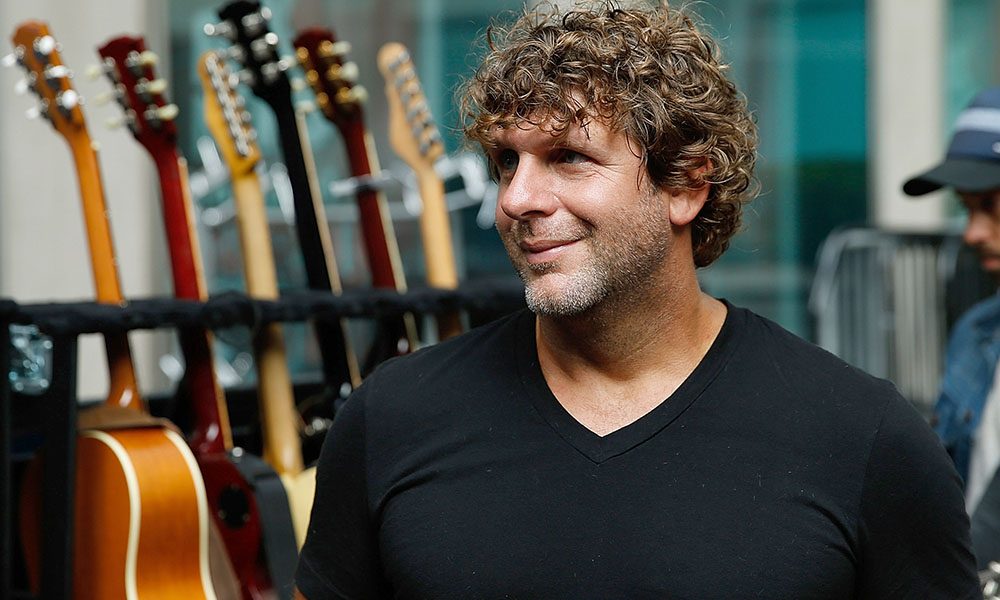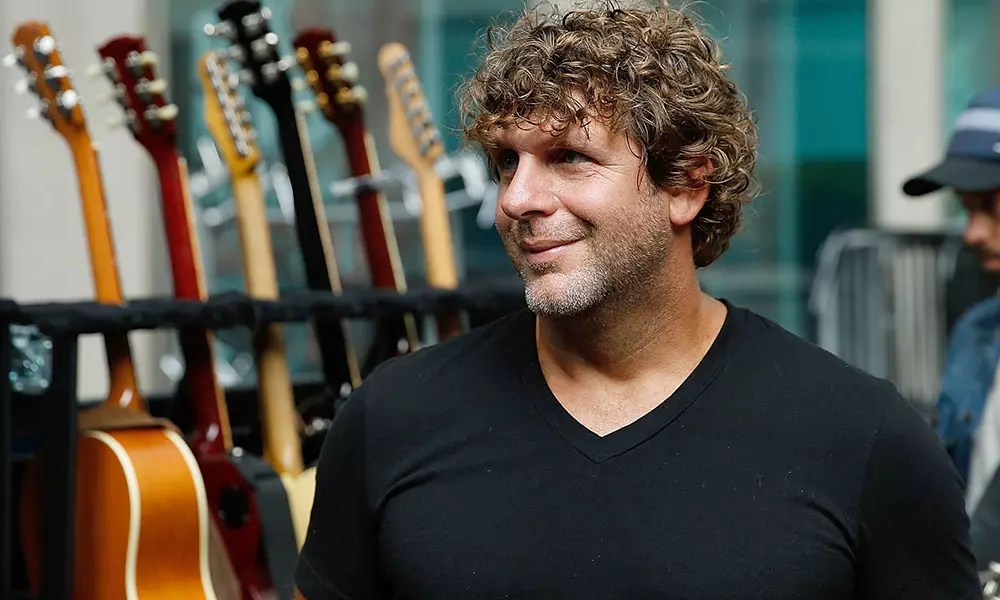 This curly-haired former construction worker specialises in songs about real-life – the blue-collar dreams and aspirations that often mirror those of his audience. And it's a growing crowd. Ever since he hit the top ten with "Walk a Little Straighter" Currington has latched on to the mood of his music, be it a tender ballad or a rambunctious beer-drinking party anthem. His five albums for Mercury Nashville (a sixth is in the pipeline) are packed with his best intentions, having produced ten singles on the Billboard Hot Country Songs and Airplay charts – eight of those being number ones. As he sings it he "Must Be Doin' Somethin' Right" and yet he also has a well-developed sense of humour that tickles the fancy on cuts like "That's How Country Boys Roll" and "Pretty Good at Drinkin' Beer". He made a natural duet partner to Shania Twain on their Gold selling single "Party for Two" in 2004 and his own solo discs pack plenty of precious metal.
While it's not unusual for country artists to be late starters Billy was heading for 30 when his debut album was released, but that only meant he had plenty of material and experience to draw upon and was in a hurry to make up for the lost time. That he has done for sure. His life hasn't always been straight arrow; trials and tribulations along the way are par for the course with country folks. But he's come out smiling and we think you will too once you discover his work.
Born William Matthew Currington in Rincon, Georgia, 1973, he was anxious to break into the business from a young age so he moved to Nashville. When fame didn't come knocking right away he took everyday jobs working for a concrete company and as a personal trainer. His early inspirations were Waylon Jennings, Willie Nelson, Kenny Rogers and the Statler Brothers – not bad role models – and Rogers would later record one of his demo tunes, "Home Depot Hero". As a jobbing tunesmith Billy pitched successfully to George Strait, Marty Raybon of Shenandoah and Tracy Byrd. As part of the learning experience on Music Row Currington hung out with people who could teach him about the industry and his perseverance with the demo form allowed him to develop musically and lyrically. He made an important connection to one Carson Chamberlain who agreed to a writing pow-wow and ended up producing his debut album, the self-titled Billy Currington (2003). Using a wide array of authentic country styles and sounds and specialists like Eddie Bayers, Paul Franklin, Stuart Duncan and Brent Mason, this new artist found himself with genuine hot hits on his hands. "Walk a Little Straighter", a sad plea to his alcoholic father to sober up, and "I Got a Feelin'" both hit a chord with radio listeners. Emotive, clearly written songs with a message but not too much laying down the law allowed Currington to connect with American country audiences who saw him holding up an honest mirror.
2005's Doin' Somethin' Right was the disc that really did it for him since the title track and "Good Directions" both topped the charts while a canny version of "Lucille", as made famous by Kenny Rogers, brought him a crossover appeal. The lovely "She's Got a Way With Me", co-penned with Michael McDonald showed he knew how to pick a non-personal song. There was a Eureka moment when he landed upon Luke Bryan and Rachel Thibodeau's "Good Directions", now one of the must-hear songs in his repertoire.
Keeping it real with Franklin's pedal steel, Duncan's fiddle and mandolin and Brent Mason's slick lead guitar Billy embarked on successful tours that brought the studio numbers alive. By the time he was ready to make Little Bit of Everything (2008) he contracted laryngitis and the disc was put on hold for a year but when he re-emerged with the hit "Don't" it was clear his fans hadn't gone away. His own "That's How Country Boys Roll" – with a video featuring him indulging in his favourite pastime of fly-fishing – was yet another #1.
Now viewed as something of heartthrob his fourth disc, Enjoy Yourself, depicted a lightly bearded, well-built Billy standing on the shoreline. The music within reflects his carefree mood with a laconic vein of summertime escapism running throughout. Taking the opportunity to interpret a bunch of other people's songs did him no harm because this disc is one of his biggest sellers and is well worth discovery today.
Icon (2011) is part of a similar series of Icon albums released by Universal Music Enterprises. Packing a handy compilation of singles and a couple of choice album cuts this is a fine way to add him to your playlist if you've only just arrived at the party. It also gave him breathing space to investigate a sequence of songs for We Are Tonight (2013). The highlights here include "Hard to Be a Hippie", a splendid duet with the legendary Willie Nelson, and a cover of the laid-back and groovy "Banana Pancakes" by super cool Jack Johnson. The title track and "Hey Girl" provided the hits and reminded reviewers of what a fine voice the man has.
To the present and the latest work is "Don't It", a taster of what's to come on his sixth album, slated for release in 2015 with the promise of new material to be aired on his Spring and Summer tours. According to Currington "it guides the direction of the new project" and we're excited by its infectious hooky beginning and immediately up-tempo rhythm, not to mention the charming stance of the protagonist. It already sounds like a pop classic and the move to Dann Huff as the producer hasn't been a mistake. The perfect marriage of style and substance, "Don't It" is upbeat and positive with that fresh tenor bringing just the right amount of impact to the sentiment. In essence, this is Billy Currington. He's the hometown boy made good.
Words: Max Bell
Format:
UK English