Jeremih Laments 'Changes' In Smooth New Single
The track is the star's first piece of new music as lead artist since 2020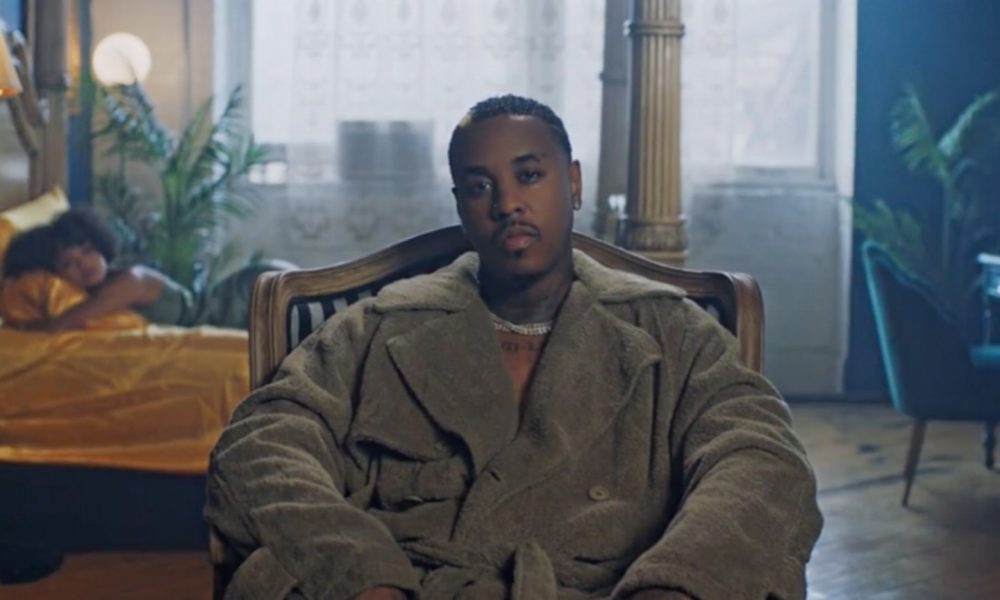 Jeremih has shared his smooth new single "Changes," marking his first piece of new material in the role of lead artist since 2020.
The track follows "Are U Live," which featured Chance The Rapper and Valee and appeared on the album Merry Christmas Lil' Mama. "Changes" signals the Chicago R&B singer's highly anticipated return to the spotlight.
"How I'm supposed to miss you every night/How you left me standing in the rain," Jeremih sings on the new track, which samples Avant's 2003 classic "Read Your Mind." "How you gonna forget all the things we did in one argument then change."
"We all go back and forth sometimes with relationships and the various changes they can have," Jeremih explained in a press release. "The ups, the downs, but the best change is having someone that'll make you stop doing what you're doing to focus on just that."
The video, which was directed by Mills Miller (Lil Wayne, Dave East, Tee Grizzley, Bon Jovi), is set in Chicago's iconic downtown Riverwalk and depicts a relationship in the midst of heartbreak and a longing for love. The clip was given its world premiere on BET Soul and BET Jams today, as well as BET's Times Square billboards in New York City.
"Changes" is the first new music from Jeremih's upcoming fourth solo studio album, of which more details are expected to be revealed soon.
Although the star hasn't shared any solo music in the last two years, he has kept busy with collaborations, teaming up with the likes of Hitmaka, Fabolous, 50 Cent, Lil Durk, Tinashe, and PRETTYMUCH since 2020.
Meanwhile, earlier this year, Jeremih and Mick Schultz revisited the star's hit debut single "Birthday Sex." "['Birthday Sex'] was definitely a stepping stone for me," Jeremih told uDiscover Music. "[It's wild] for me to even hear it this year playing on the radio, just how much of a classic it was… It changed my life, and it actually brought a bunch of new lives to the world. As much as they call me Jeremiah, I seen a lot of baby Jeremihs born within the last 10 years."