Special Edition Of Jeremih's Seminal 'Late Nights With Jeremih' Hits DSPs
The project was first released on August 7, 2012.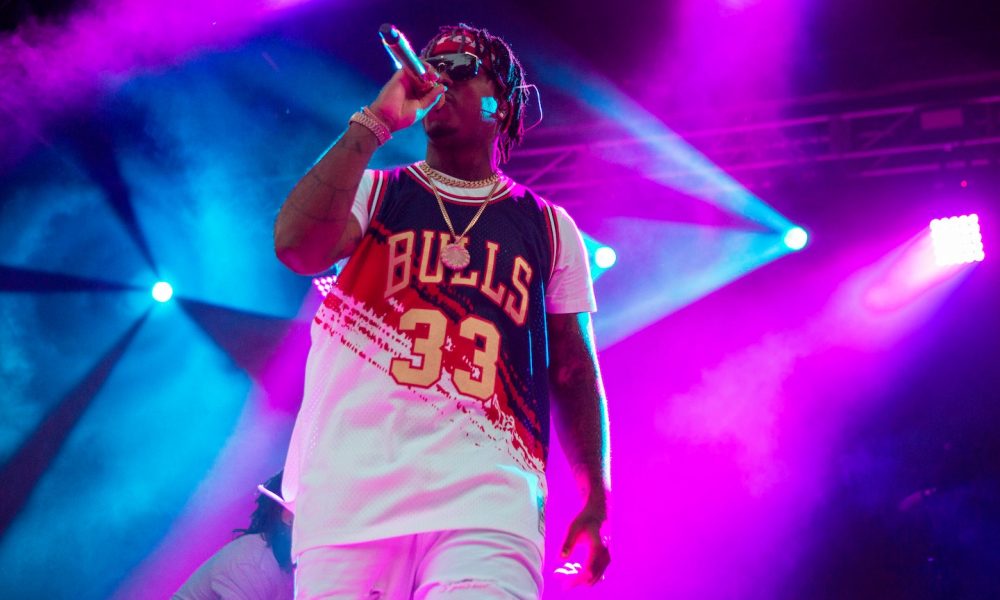 Late Nights With Jeremih, the landmark debut mixtape by the multi-platinum Def Jam Recordings icon Jeremih—first released August 7, 2012—will celebrate its 10th anniversary with a special edition arriving at all DSPs today.
In addition to the platinum single "All the Time" (featuring Lil Wayne and Natasha Mosley), the original mixtape includes features from Def Jam stars 2 Chainz, YG and, Fabolous, as well as E-40, Gucci Mane, Sir Michael Rocks, Marcus Fench, Twista, AK, and Willie Taylor.
Chicago-born and bred, Jeremih has the distinction of charting 18 RIAA gold, platinum, and multi-platinum hit singles, including co-writes on French Montana's 5x-platinum "Unforgettable," Big Sean's 4x-platinum hit "Bounce Back," and Kanye West's "All Mine." Jeremih was featured on Kanye's Ye ("Wouldn't Leave"), Valee's "Womp Womp," Meek Mill's "Dangerous," as well as releases from DJ Khaled, Chance The Rapper, and more. Jeremih's most recent album project was 2018's critcically acclaimed Mih-Ty (Def Jam/Atlantic), a collaboration with Ty Dolla $ign.
Jeremih continues to reap the rewards of "Birthday Sex," his RIAA platinum NO.1 debut single phenom of 2009, with over 112 million YouTube views to date. The mega-talented singer, songwriter, producer, multi-instrumentalist was a musical prodigy since early childhood on Chicago's infamous South­side. He was given his first set of drums at age three, and by the time he got to Morgan Park High School, he was also adept at piano.
His intelli­gence enabled him to skip junior year, graduate high school at 16, and enter the Univers­ity of Illinois as an engineering science major, But when he started getting involved with on-campus talent shows, music took over. He transferred to Columbia College, one of Chicago's premier art schools, and began collabora­ting on demos with music student Mick Schultz. Their mutual love for music led to the creation of "My Ride," Jeremih's first song to hit local radio, at Power-92.
Buy or stream Late Nights With Jeremih.
Late Nights With Jeremih Tracklist:
01. Intro
02. Rosa Acosta
03. All The Time feat. Lil Wayne & Natasha Mosley
04. Outta Control feat. 2 Chainz & Gucci Mane
05. Ahh Shit feat. Fabolous
06. All Over Me feat. Sir Michael Rocks
07. Go To The Mo
08. 773 Love
09. Keep It Moving feat. whoiskeithjames
10. 4 The Ladies feat. AK From Do or Die & Twista
11. Late Nights
12. Rated R
13. Feel The Bass
14. Down Easy feat. whoiskeithjames
15. Knockin' feat. E-40
16. Letter To Fans feat. Willie Taylor