Jeremih & Mick Schultz Revisit The Smash Single "Birthday Sex"
Take a trip back in time with "Birthday Sex" as Jeremih and Mick Schultz remember the hit that sparked both of their music careers.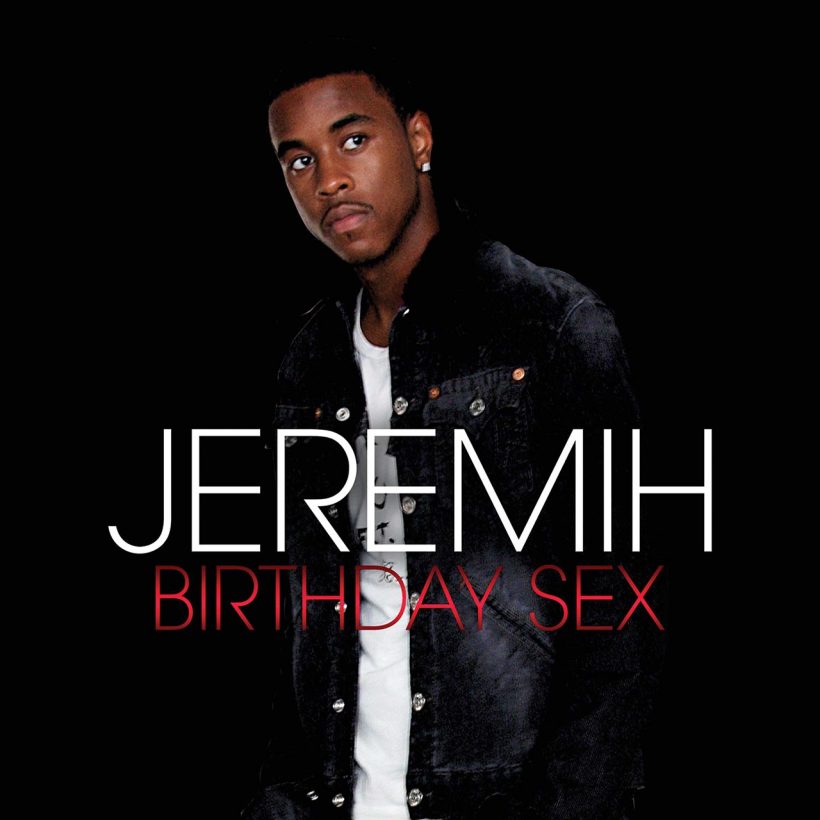 Jeremih's "Birthday Sex" is still as recognizable as the day that it dropped. As far as bedroom bangers of the last decade, it's a staple, and as far as birthday songs go… well, it's certainly up there too.
The concept of "Birthday Sex" proved to be the game-changing record that Jeremih needed to catapult his budding music career from studios in Chicago to the bright lights of Def Jam Records. Since his debut in 2009, Jeremih has gone on to earn multi-Platinum plaques, Grammy nominations, ASCAP awards, and while he's gone on to have bigger hits, none of this seems conceivable without the kick-in-the-door record that is the many-times Platinum "Birthday Sex."
Listen to Jeremih's "Birthday Sex" now.
The song was officially released on February 25, 2009 through Def Jam Records, but the song's genesis reaches back to late 2008. We reach back in time with Jeremih and Grammy-nominated producer Mick Schultz to talk about the song's creation, its immediate surge in popularity, and its legacy years later.
'Birthday Day Sex"s beginnings
Curtis Mayfield, Chaka Khan, and Donny Hathaway are just a few of the reasons why Chicago has carved out a history as an epicenter for incredible R&B. In 2008, Jeremih attempted to embark on his own path to music stardom. Growing up in a musically-inclined family, teaching himself how to play instruments, and even dabbling as a producer early in his career, Jeremih eventually met his now-frequent collaborator and producer Mick Schultz while they were both enrolled at Columbia College. The sessions together, as Schultz would describe, showed "instant" chemistry between the two and it would be in those sessions that "Birthday Sex" would be conceived.
Mick Schultz: "I had moved to Chicago from St. Louis to go to Columbia College. I was basically making music 24/7. I was working with anyone that I could meet at the school, just to collaborate to make a song. Jeremih came one day to work with another artist that I was working with, and that's how we met. It was very random. The chemistry, at least in my head, was instant."
Jeremih: "When I started working with Mick, I had to tap into another skill I never thought I would pick up, which was writing. I want to say 'Birthday Sex' was one of the fourth or fifth songs that I actually wrote. I brought in one of my childhood friends, Keith James, and we actually created that song in one day together. At the time, we didn't know exactly what we were making, but it was probably the fourth or fifth song we created together."
The power of 'Birthday Sex'
Some songs just capture your ear and through the latter part of 2008 into the beginning of 2009, "Birthday Sex" started to grow organically throughout Chicago. The song began to expand beyond the borders of the R&B epicenter and started to get nationwide spins from radio stations. The Internet played a role, too, which eventually led to a deal with Def Jam to release Jeremih's first album, the self-titled Jeremih.
Mick Schultz: "We put some records together, we tried to do the label thing, but we had nothing going on… We probably did, like, 15 songs. What ended up being the album was those 15 songs. One of those songs was 'Birthday Sex' which we made in the summer of 2008. 'Birthday Sex' and maybe five other favorites of my manager's, at the time, were taken up to the local radio station, Power 92. He had a strong relationship there because he did radio promo. He took the records up there and played it for the music director, Bam. From what he told us, Bam asked if we could leave 'Birthday Sex' with her, because she loves the record. I said 'Of course!' I think she played it on literally Halloween, back to back, at 5:00 PM, which is prime time."
Jeremih: "I remember [the first time hearing it on the radio], I was riding down Michigan Ave – which is crazy because it was conceived [in a studio] on Michigan Ave and I blast that shit so loud on the radio."
Mick Schultz: "Honestly, it's like the most organic story ever. Like, it literally just went viral. At least in Chicago, it just took off. I remember I was running Jeremih's MySpace at the time and once it played on the radio, that thing just blew up. Then we put a YouTube together, and it started blowing up. It got millions of hits. It was organic. The song really started buzzing after that."
Jeremih: "You know what's crazy? I shot two different videos for 'Birthday Sex.' I shot one version of the video… and it reminded me of a video that I swore I just seen The-Dream do… I wanted to recut it, and we recut it to another version with a little bit more taste. The first video was shot in New York, and y'know, girls hopping out the cake, bitches dancing around me. After the second video in LA, it got people to see my face. At that point, the song was so big anyway, but I had to put something out for the people."
NICOLE'S BIRTHDAY CLASS! | Jeremih - "Birthday Sex"
The legacy of the song
Years later, "Birthday Sex" still lives, breathes, and thrives. On YouTube, the video has hundreds of millions of views (probably due to a birthday every day). With playlists powering old songs and the allure of nostalgia, "Birthday Sex" is now a Hall of Fame-caliber slow jam of the 2000s. Its concept will never expire and its influence can still be heard today in the sound of budding R&B acts. 
Jeremih: "['Birthday Sex'] was definitely a stepping stone for me. [It's wild] for me to even hear it this year playing on the radio, just how much of a classic it was… It changed my life and it actually brought a bunch of new lives to the world. As much as they call me Jeremiah, I seen a lot of baby Jeremihs born within the last 10 years.
"In hindsight, a lot of people counted me out. Everyone does when you have such a huge record. They say 'Top that! What you gonna do next?'" But I can easily say that every year, I've had something that I knew – whether it was mine, or someone else's, that had a similar sound that I created with 'Birthday Sex.' Not only are there a lot of baby Jeremihs, but there's a lot of people that have emulated my sound for the last couple of years. We've made that much of an impact on the game, that I scroll down the timeline, and think I'm hearing myself.
"That song doesn't make me as an artist as much as people wanted it to. To look back at it, to get in the game. Luckily, it's a birthday every day. When I think about why I created it, looking back, I think it was probably one of the most creative, timeless songs of this last decade."
Listen to Jeremih's "Birthday Sex" now.
Editor's note: This article was originally published in 2019.