'Runaway Slave': Showbiz & A.G.'s Underground Classic Debut LP
The duo's debut LP still has lessons worth hearing, decades after its release.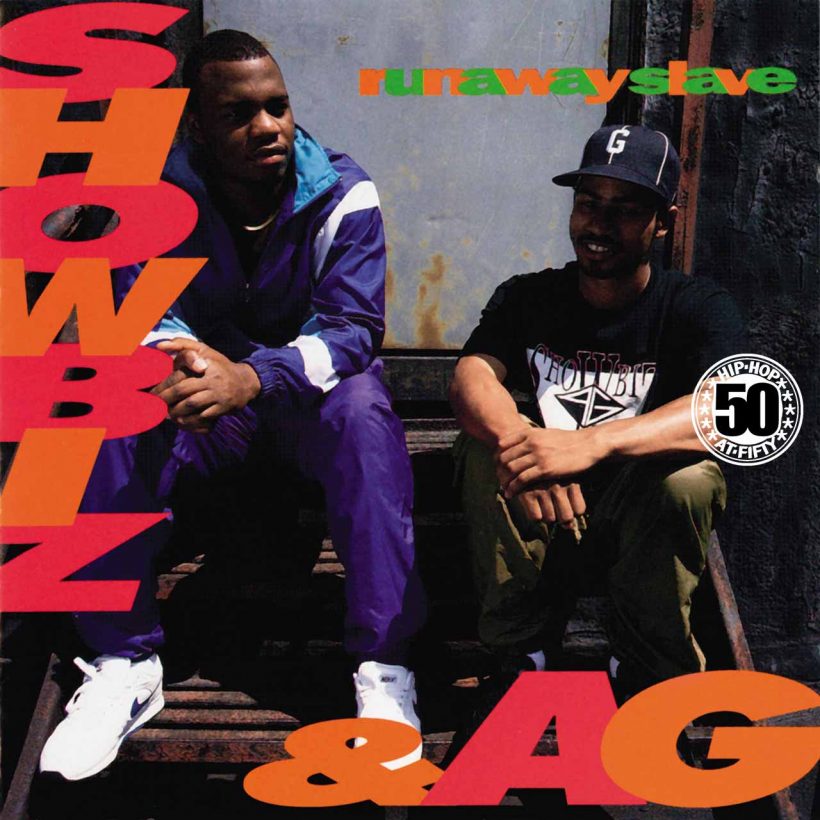 Showbiz & A.G. were instrumental in defining NYC rap's early 90s aesthetic. Leaning heavily on producer/emcee Showbiz's ear for esoteric samples abundant with harmonic twists and turns, the duo's records bounced with a no-nonsense confidence, oozing authenticity through the vocals of partner A.G. (AKA Andre the Giant). "Keeping it real" was still a few years away from peaking as a catchphrase (and, in turn, a cliché). On Runaway Slave, the pair's 1992 underground classic debut LP, it's an unspoken yet necessarily pragmatic mindset for youth still grappling with the fallout of the crack era who turned to music as a means of survival.
Listen to Showbiz & A.G.'s Runaway Slave now.
Runaway Slave is plain-spoken in its topicality because the mental enslavement referenced by its title feels so inseparable from daily life: conditions are brutal, friends die far too young, hearsay ruins relationships and reputations, cops continually target young Black men, and crime as a career becomes a self-fulfilling prophecy. "I want kids and a wife not 25 to life," Show laments on the album's eulogy to those who've passed, "Hold Ya Head." "A beer will relax my mind, but I still pack my nine," A.G. adds on the title track, capturing the stress of their surroundings. And while their moral compass is most overt on compositions like "More Than One Way Out the Ghetto" (a kind of proto-"Juicy" autobiographical narrative with far more modest and realistic aspirations) its chorus-free song structure and ominous call-and-response horn lines couldn't be less commercially minded. As flagship members of the crew Diggn' in the Crates (a nod to the depths of their sample source seeking) Showbiz and A.G.'s purist approach was baked into their sensibility. The joy in exploring that artistry – the same infectious energy that fuels the album's opener "Still Diggin'" featuring fellow D.I.T.C.-er Diamond D, or the Dres of Black Sheep-assisted "Bounce Ta This" – makes everything else in life tolerable.
Though not the first artists to meaningfully sample jazz, here they elevate the practice to something memorably poetic and still uncompromisingly hip-hop. The pre-LP single "Party Groove" is cleverly built around a winding sax hook loop that playfully turns itself up and about, anticipating the physical movement the track would induce in party places. Big band horn stabs ride thunderous drum loops in service of street anthems (an ode to sustained economic self-sufficiency, "Fat Pockets"; a throttling shutdown of competing crews, "Silence of the Lambs [Remix]"). Throughout, a plethora of chirpy sax lines and amplified guitar shards are pillaged from former Cream bassist Jack Bruce's frenetic 1970 jazz ensemble recording, Things We Like, climaxing with a borrowed riff for the Big L, Lord Finesse, and D-Shawn-featured posse cut, "Represent," that's simultaneously discordant and exuberant, suggesting some demented British brass band promenading down Grand Concourse.
"40 Acres and My Props" takes the album's thematic ideas around enslavement to their logical conclusion: reparations. The duo's too clear-eyed to expect justice ("I asked for a mule, I got an iron horse," Show says sardonically). Rather, they place their collective faith in their chosen craft (A.G.: "Rap is my career and it's my only way outta here/ Every day I do damage/ And I manage to use all the anger to my advantage"). As Showbiz expertly flips post-bop sax swells and piano chords over another punishing drum loop, leaping generations and merging the sounds of smoky 60s Village jazz haunts with the boom-bap of even cloudier 90s uptown beat labs, a refrain of self-reliance materializes: "Gimme my props yo/ More than a cop yo/Till I master hip-hop I won't stop yo." Can't stop won't stop is the only option.
Listen to Showbiz & A.G.'s Runaway Slave now.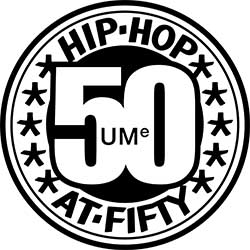 In celebration of hip-hop's 50th anniversary, uDiscover Music is publishing 50 album reviews throughout 2023 that highlight the breadth and depth of the genre. The Hip-Hop 50 logo was designed by Eric Haze, the mind behind iconic graphics for EPMD and LL Cool J.