Best Ja Rule Songs: 10 NYC Rap Classics
A member of New York's elite cadre of superstar rappers, Ja Rule was an iconoclastic figure during rap's second Golden Era.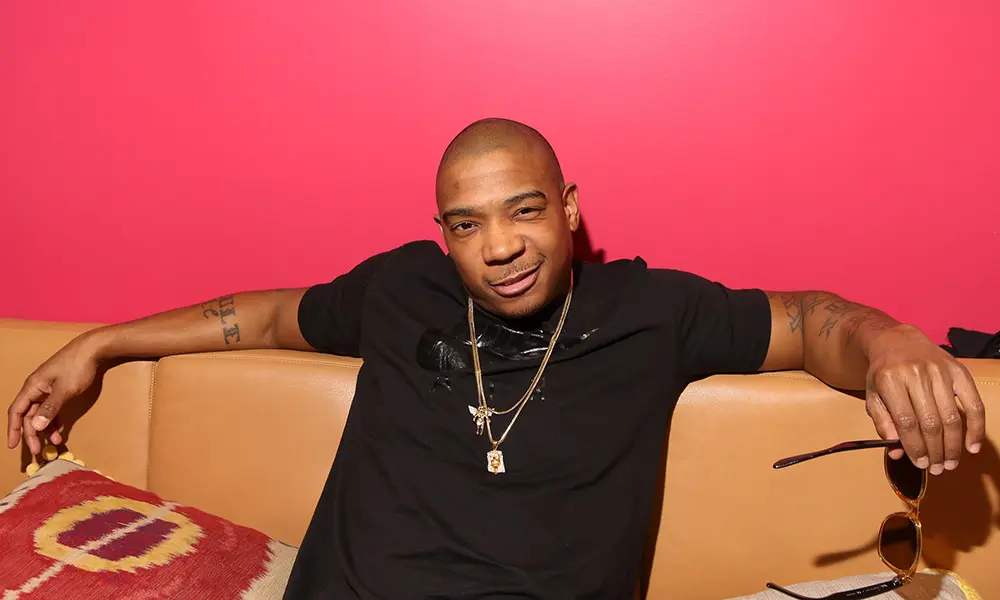 Through his best songs, Ja Rule has proved a gangsta can be many things: A pimp, a boyfriend, a hustler, a family man, a community figure. But while Ja's raps are as varied as they come, his voice is always recognizable. His howling delivery is as an iconic, essential voice in rap music. It's a style often copied but never replicated.
Ja's growling voice and melody-heavy jams are synonymous with early 2000s pop-leaning NYC rap music, a run that started with 1999's Venni Vetti Vecci. The album included his debut single and definitive masterpiece, "Holla Holla," which featured a one-of-a-kind flow backed by layers and layers of vocals that turned Ja's voice into a massive presence. These first albums were threaded together by Irv Gotti's signature synth-heavy production, a style that would go on to define the mid-2000s in rap, and help usher in the horn-heavy orchestrations preferred by Southern street MCs in the decade to come.
A member of New York's elite cadre of superstar rappers, Ja Rule was a seminal, iconoclastic figure during rap's second Golden Era.
Listen to Ja Rule's best songs on Apple Music or Spotify.
10. Livin' It Up (feat. Case)
"Livin' it Up" begins with triumphant horns before giving way to bouncy synths and aggressive synth stabs. Ja Rule basically scats over the song's introduction, before turning in verses with a varied array of flows and deliveries. Ja was a master of layering his vocals, giving his songs multiple angles from which to stack melodies.
9. Murder Reigns
We're suckers for a well-placed sample, and it's hard to imagine anything better than Ja Rule crooning over a sample of Toto's "Africa." It veers dangerously close to saccharine, but Ja imbues the song with enough emotion and visceral detail to keep its street credentials intact.
8. I Cry (feat. Lil Mo')
On "I Cry" from Ja Rule's 2000 breakthrough Rule 3:36, he leans further into the melding of mainstream gangsta rap and neo-R&B. Accompanied by Lil Mo', Ja goes personal on the track, mourning his lost friends and the trauma he had to experience to get to the top of the charts. It's an emotional number that proves the versatile power of Ja's approach.
7. I'm Real (Murder Remix feat. Jennifer Lopez)
In 2001, Ja Rule recruiting Jennifer Lopez for an "I'm Real" remix was as big as news got. While the track remains a certified banger in this revived era of New Jack Swing-inspired rap, it was a cultural touchstone upon its release, blending the sugary vocals of J-Lo with the rumbling melodies of Ja.
6. Put It On Me (Lil Mo' and Vita)
A hit from 3:36, "Put it On Me" is an unrepentant love song and a dedication to Ja Rule's real-life girlfriend. It's a vulnerable moment in a discography of gritty street tales, with Ja singing in the chorus, "What would I be without my baby?/The thought alone might break me."
5. Between Me & You (feat. Christina Milian)
On the song "Between Me & You," Ja Rule once again goes the romantic route, but this time he opts for raunchy details instead of a sappy celebration of his partner. "Between Me & You" is a late night jam populated by booming bass drum hits and a star-making chorus from Christina Milian.
4. Mesmerize (feat. Ashanti)
In the early 2000s, Ja Rule and Ashanti hopping on a track together practically guaranteed a chart-topper. The song, produced by New York legend Irv Gotti, features harpsichord-adjacent synths and a string of excellent verses from Ja. The video, a standout of the early 2000s, found Ja and Ashanti producing their own version of Grease.
3. New York (feat. Fat Joe and Jadakiss)
"New York" is worthy of a mention on this list simply because of the legends Ja Rule gathered on the song. It's a real New Yorker anthem for old heads and new school fans alike, with Fat Joe and Jadakiss both providing their 5 Boroughs credentials. Ja was letting his growling voice go up and down the scale before it became popular in mainstream rap, proving that the legendary MC was ahead of his time in more ways than one.
2. Always on Time (feat. Ashanti)
Ja Rule and Ashanti's massive "Always on Time" signaled Ja Rule's ascent in the early 2000s. Produced by Irv Gotti, the blend of Ja's gruff, street-heavy lyrics and Ashanti's slick, smooth flow created the template for modern radio rap.
1. Holla Holla
"Holla Holla" will go down as one of the defining moments of pre-Y2K New York rap. For East Coast diehards, it's up there with Nas and Biggie's biggest moments. The track was Ja Rule's first single, and came with a video co-directed by Hype Williams. It was an electric beginning to one of rap's brightest careers, a defining thesis and statement of intent.
Listen to Ja Rule's best songs on Apple Music or Spotify.