Kali Uchis Tops List Of Finalists For 2021 Billboard Latin Music Awards
Uchis is nominated for seven awards, including Artist of the Year.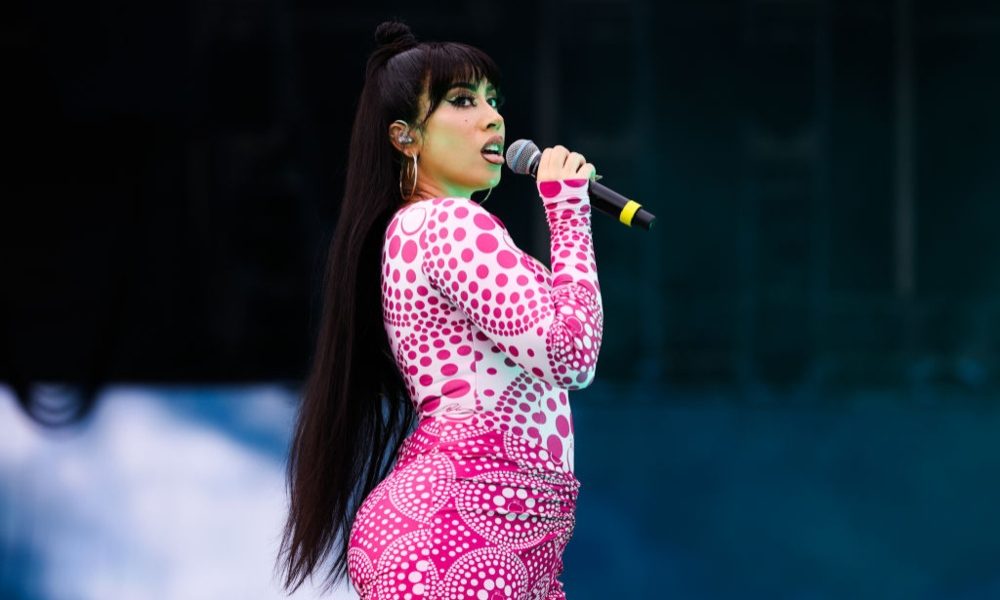 Grammy-winning Colombian American songstress Kali Uchis is among the top finalists at this year's Latin Billboard Awards on Telemundo, marking the first time she becomes a finalist for a Billboard Award.
Uchis is a finalist in a whopping seven categories including: Artist of the Year, New, Hot Latin Song of the Year, Hot Latin Songs Artist of the Year, Female, Top Latin Albums Artist of the Year, Female, Latin Pop Artist of the Year, Solo, Latin Pop Song of the Year, and Latin Pop Album of the Year.
Uchis' hit song "telepatía" recently surpassed 1.2 billion global streams and remains at No.1 on Billboard's Hot Latin Songs Chart. In June, the song hit No.1 at Billboard's Latin Airplay and Latin Pop Airplay charts in the same week and was #1 on Latin Digital Song Sales for 10 weeks. "telepatía" is the longest running Spanish-language song by a solo act on the Billboard Hot 100 this decade (23 weeks) and peaked at No.10 on the Global 200. It also remains on the Top 200 charts on Apple, Spotify, and Shazam.
The 2021 Billboard Latin Music Awards, the most prestigious and longest-running awards in Latin music, will broadcast live on Telemundo from the Watsco Center in Coral Gables, Florida on Thursday, September 23, 2021 at 7pm/6c and kick off with the one-hour, red carpet pre-show "La Alfombra de Premios Billboard," followed by the three-hour awards show. The music special will also broadcast simultaneously on Spanish entertainment cable network, Universo and throughout Latin America and the Caribbean on Telemundo Internacional.
Recently, Uchis announced that she will join Tyler, The Creator on his North American tour in support of his new album from February to April 2022. The tour will also feature support from Long Beach superstar Vince Staples and Texas up-and-coming rapper Teezo Touchdown, with stops in New York, Los Angeles, Chicago, and more.