Vince Staples, Cyn, And Mabel Contribute Tracks To 'Pokémon 25: The Red EP'
The songs will be featured on the upcoming P25 Music compilation album.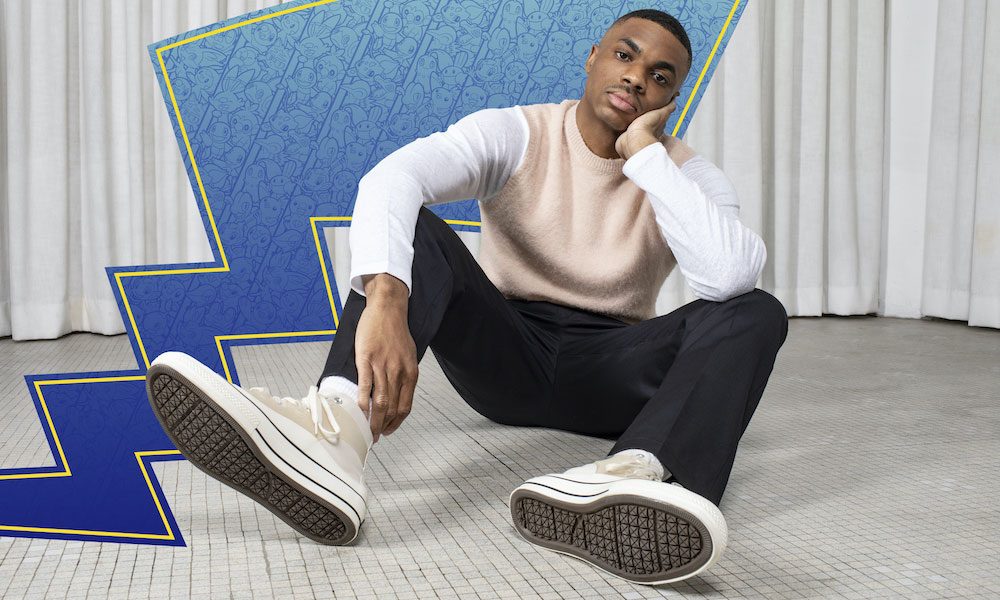 Three new artists have joined Pokémon's 25th anniversary celebration: Vince Staples, Cyn, and ZHU. Staples and Cyn contributed exclusive new songs to Pokémon 25: The Red EP, which was released today. The EP also features Mabel's song "Take It Home," which was unveiled last month.
Reflecting the longstanding tradition of dual releases for the core Pokémon video game series, with each featuring nuanced differences from the other, and paying homage to the original Pokémon Red and Pokémon Blue video games, Pokémon 25: The Blue EP will follow later this month. It will feature remixes of The Red EP songs by GRAMMY-nominated recording artist ZHU, who is fresh off the release of his third album, DREAMLAND 2021, and a sold-out, six-night stand at Colorado's Red Rocks Amphitheatre.
Vince Staples – Got 'Em (Visualizer)
The songs from The Red EP will appear on the upcoming P25 Music compilation album, which will be released this autumn by Capitol Records as part of a massive, yearlong music campaign from The Pokémon Company International in partnership with Universal Music Group. ZHU's remixes will be included on the digital edition of the album. Vince Staples, Cyn, and ZHU take their places alongside fellow P25 artists Katy Perry, Post Malone, J Balvin, and Mabel.
On the atmospheric, melodic "Got 'Em," Vince Staples faces life's challenges head-on, drawing inspiration from iconic Pokémon characters Mew and Raichu. Staples recently released his self-titled, fourth album out now via Blacksmith Recordings/Motown Records. Garnering positive reviews from Rolling Stone, Pitchfork, NPR Music, and NME among others, the LP debuted as the No.1 Current Rap Album and landed at No. 21 on the Billboard 200 Chart week of release. Staples is also currently working on bringing his dramedy, The Vince Staples Show, to Netflix.
"I've always been a fan of Pokémon, so it was particularly special to be asked to take part in this 25th anniversary celebration," said Vince Staples. "I'm excited for people to hear 'Got 'Em,' and hope the song resonates with fans, especially those who grew up with Pokémon like I did."
Cyn – who is signed to Katy Perry's Unsub Records and recently contributed two songs to the soundtrack for the Oscar-winning film Promising Young Woman – has offered up "Wonderful," a shimmering song that celebrates friendship and the joy of being alive.
Pre-order Pokémon 25: The Red EP.
Pokémon 25: The Red EP Tracklist:
1. Mabel – Take It Home
2. Cyn – Wonderful
3. Vince Staples – Got 'Em