Hear Cyn Cover Sixpence None the Richer On 'He's All That' Reboot
The soundtrack and film are set to arrive on August 27.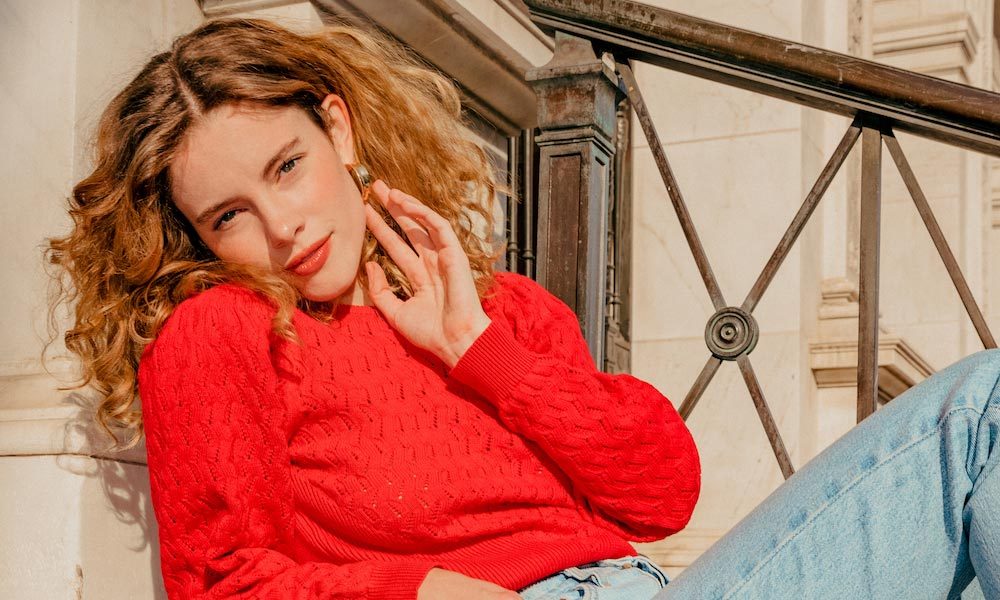 Astralwerks will release He's All That (Music From The Netflix Film) on August 27 – the day of the film's global release on Netflix. The 16-track compilation features Cyn's cover of Sixpence None the Richer's global hit "Kiss Me," which is heard in the trailer and debuted on TikTok earlier today.
In this remake of the 1999 teen classic, She's All That, an influencer specializing in makeovers bets she can transform an unpopular classmate into prom king. Sixpence None the Richer's original version of "Kiss Me" was heard in She's All That. The song received a GRAMMY nomination and placed in the top 10 of the Billboard 100 for the year.
"Of course, there are many songs that have influenced my career, but of all the songs in the universe, 'Kiss Me' has to be one of my absolute favorites," says Cyn. "I have many fond memories of discovering my voice to 'Kiss Me' while riding in the backseat of my mom's car. When I was approached with the opportunity to sing this song, I was ecstatic and so grateful. I am thrilled with how it turned out and can't wait to see it in He's All That."
Cyn released her debut EP, Mood Swings, in 2019 via Katy Perry's Unsub Records. Her songs have been widely licensed, including placements in soundtracks for Netflix's To All the Boys: P.S. I Still Love You and the Oscar-winning film Promising Young Woman.
Pre-order He's All That (Music From The Netflix Film).
He's All That (Music From The Netflix Film) Tracklist:
1. Carried Away, Surf Mesa with Madison Beer
2. Electric, Katy Perry
3. Go Bad, Blu de Tiger
4. Better Without You, TCTS feat. Glowie
5. Chain My Heart (feat. Bebe Rexha), Topic
6. Stop Talkin' (feat. ALMA), Valentino Khan
7. ily (i love you baby), Surf Mesa feat. Emilee
8. Jalebi Baby, Tesher
9. For A Minute, WizTheMC
10. Easy, Troye Sivan with Kacey Musgraves feat. Mark Ronson
11. Your Love, ATB, Topic, A7S
12. Losing It, Fisher
13. Kiss Me, Cyn
14. Carried Away (Tchami Remix), Surf Mesa feat. Madison Beer
15. Mean Streets of Pali, Kaz Gamble and Doug Ray
16. Kiss Me (Remix), Cyn