'Lights': How Ellie Goulding Shone Bright On Her Debut Album
With her debut album, 'Lights,' Ellie Goulding emerged as an artist whose personal, accessible music came with a hint of fairytale magic.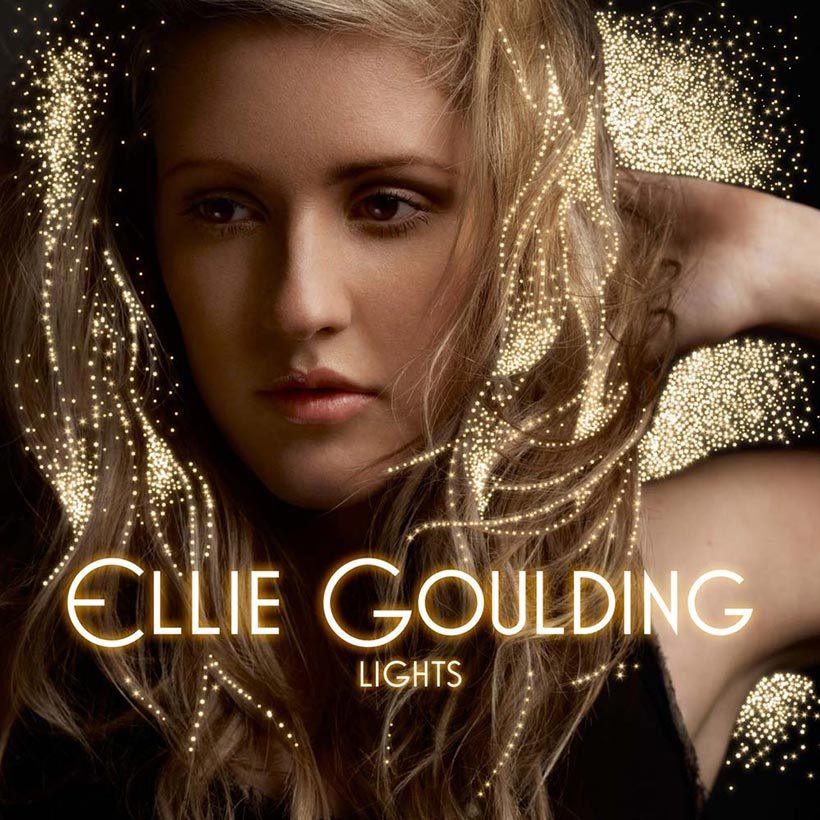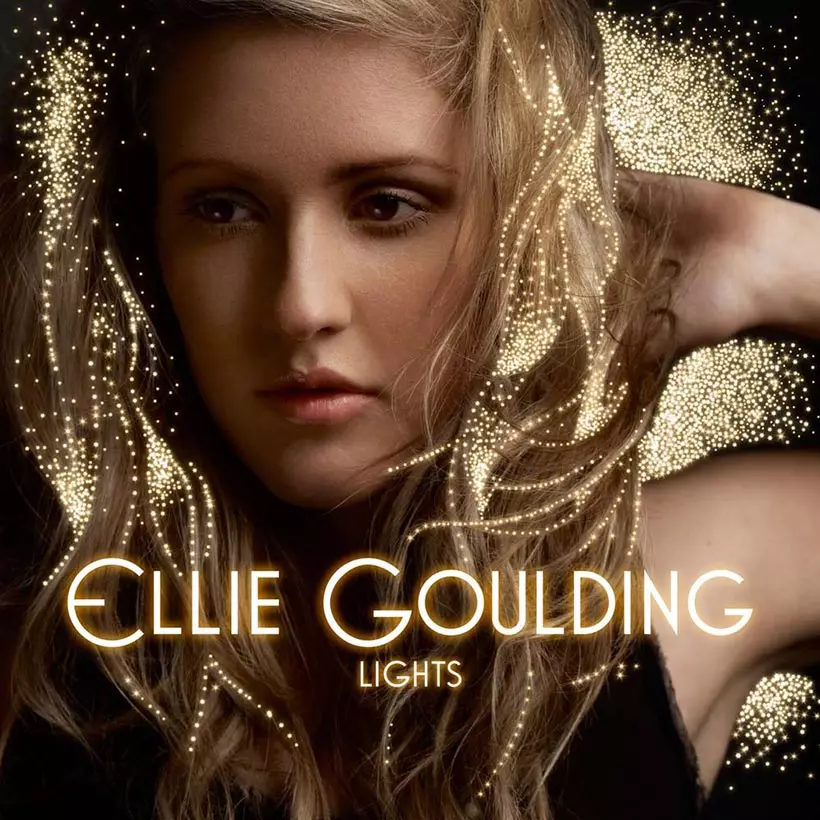 Sometimes a journey to stardom appears to be a thing of storybook magic, and, while there's no doubt Ellie Goulding has more than paid her dues, her rise to the top does have a hint of the fairytale about it. No one's doubting the talent and hard graft that got her there, but the events that led to the release of her debut album, Lights, are characterized by determination and a hefty dash of good fortune – as befitting, perhaps, for this era's first-in-line princess of pop.
Listen to Ellie Goulding's Lights on Apple Music and Spotify.
Unstoppable momentum
Released on February 26, 2010, Lights is where the glorious first chapter of Ellie Goulding's story opens and closes: a ten-track critical and commercial smash recorded with Finlay Dow-Smith (aka Starsmith) in the Bromley bedroom of his mother's house. It went on to sell two million copies worldwide… and all because Goulding dropped out of university after being spotted at a talent contest. You won't have missed that point about the fairytale, right?
What Starsmith added to her largely self-penned, guitar-shaped songs is significant, framing Goulding's cut-through melodies with layers of sonic sophistication that allowed them to work on radio formats around the world. The album's title track, originally made available as a digital-only extra with iTunes, made it all the way to No.2 in the US, selling more than four million copies stateside and becoming the centerpiece of the album when it was reissued in its Bright Lights incarnation on November 29, 2010.
Ellie Goulding - Lights (Official Video)
It's not entirely accurate to say the campaign for Lights built slowly in a typical form; there was something of an unstoppable momentum to it. Signed to a major label in 2009, Goulding's first single, "Under The Sheets," a confident slice of bubbly, contemporary pop, only made it to No.53 in the UK, but the buzz around her was growing louder. She topped the BBC Sound Of 2010 poll, an early and hugely significant vote of confidence that was perhaps even bettered by winning the Critics' Choice Award at the BRITs the same year. It was the perfect launch platform for "Starry Eyed" – Goulding's first major UK hit – which peaked at No.4 in her homeland.
This synth-pop classic has all the essential ingredients of early-era Goulding: a credible dance production with euphoric folk overtones that liberate a gorgeous melody. Folktronica, perhaps, but that's a label she would likely have hated even then. "Guns And Horses" was a brave choice for Lights' third single, given that it was weighted away from the dancefloor, but it was indicative of the versatility that would characterize the singer's output going forward.
Ellie Goulding - Starry Eyed (Official Video)
Highly personal, universally accessible
Supported by Goulding's punishing schedule (including a slot at Glastonbury), Lights built a large audience across 2010 (in a burst of interest after those critical nods, the album had topped the UK chart on its release – and then the sales figures kept climbing). The gorgeous "The Writer" got a single release that August but now seems to be one of Goulding's most underrated songs: a classic piece of songwriting that would have been seized on as a standard in an earlier era had it been performed by one of those MOR titans like Shirley Bassey or even Barbra Streisand. Goulding said at the time it was the most personal and emotional song she had written to date. "It's about how you'd do anything and change absolutely everything about yourself if necessary, just to be noticed by this one person," she said. Alongside "Your Biggest Mistake," a powerful midtempo electro-pop cut, it demonstrates on Lights how well Ellie can present a highly personal lyric in a universally accessible tune.
Songs like "I'll Hold My Breath" and album closer "Salt Skin," Lights' most experimental moment wrapped inside its icy, electro-goth cloak, deliver a range and depth to the album that easily justified the plaudits critics had bestowed on Goulding earlier in the year. The clever move of recording a stripped-back cover of Elton John's "Your Song," produced by Ben Lovett of Mumford & Sons, for that year's seasonal John Lewis advert exposed her to her widest audience yet and the song reached No.2 across the critical festive period, when album sales are at their highest. It proved the perfect springboard for the US campaign for Lights, which kicked off properly at the start of 2011. Key US performances, including a session on Saturday Night Live and a set at that year's Coachella festival, saw Goulding embraced as a critical darling and the album peaked just outside the Top 20, achieving a platinum sales award.
Repackaged as Bright Lights and including both "Your Song" and "Lights," co-written with Richard Stannard of Spice Girls fame, Goulding's debut album would continue to sell strongly into 2011 and, in April of that year, she was invited to sing at the evening reception at Buckingham Palace for the wedding of the Duke and Duchess Of Cambridge. At the end of the same year, Goulding performed at the lighting of the National Christmas Tree at the White House with President Obama. Truly, two fairytale moments for a young woman from a small village in Herefordshire, and the stuff that dreams are made of…